Barr questioning comes amid report of Mueller frustration
WASHINGTON — Attorney General William Barr will face lawmakers' questions for the first time since releasing special counsel Robert Mueller's Russia report and amid new revelations Mueller expressed frustration to Barr about how the report's findings were being portrayed.
The Senate hearing promises to be a dramatic showdown as Barr defends his actions before Democrats who accuse him of spinning the investigation's findings in President Donald Trump's favour.
Barr's appearance Wednesday before the Senate Judiciary Committee is expected to highlight the partisan schism around Mueller's report and the Justice Department's handling of it. It will give the attorney general his most extensive opportunity to explain the department's actions, including a press conference held before the report's release, and for him to repair a reputation bruised by allegations that he's the Republican president's protector.
A major focus of the hearing is likely to be the Tuesday night revelation that Mueller told Barr, in a letter to the Justice Department and in a phone call, that he was frustrated with how the conclusions of his investigation were being portrayed.
Barr also is invited to appear Thursday before the Democratic-led House Judiciary panel, but the Justice Department said he would not testify if the committee insisted on having its lawyers question the attorney general.
Barr's appearance Wednesday will be before a Republican-led committee chaired by a close ally of the president, Sen. Lindsey Graham of South Carolina, who is expected to focus on concerns that the early days of the FBI's Russia investigation were tainted by law enforcement bias against Trump.
Democrats are likely to press Barr on statements and actions in the last six weeks that have unnerved them. The tense relations are notable given how Barr breezed through his confirmation process , picking up support from a few Democrats and offering reassuring words about the Justice Department's independence and the importance of protecting the special counsel's investigation.
The first hint of discontent surfaced last month when Barr issued a four-page statement that summarized what he said were the main conclusions of the Mueller report. In the letter, Barr revealed that he and Deputy Attorney General Rod Rosenstein had cleared Trump of obstruction of justice after Mueller and his team found evidence on both sides of the question but didn't reach a conclusion.
Barr is likely to defend himself by noting how he released the report on his own even though he didn't have to under the special counsel regulations, and that doing so fulfilled a pledge he made at to be as transparent as the law allowed. Barr may say that he wanted to move quickly to give the public a summary of Mueller's main findings as the Justice Department spent weeks redacting more sensitive information from the report.
After the letter's release, Barr raised eyebrows anew when he told a congressional committee that he believed the Trump campaign had been spied on, a common talking point of the president and his supporters. A person familiar with Barr's thinking has said Barr, a former CIA employee, did not mean spying in a necessarily inappropriate way and was simply referring to intelligence collection activities.
He also equivocated on a question of whether Mueller's investigation was a witch hunt, saying someone who feels wrongly accused would reasonably view an investigation that way. That was a stark turnabout from his confirmation hearing, when he said he didn't believe Mueller would ever be on a witch hunt.
Then came Barr's April 18 press conference to announce the release of the Mueller report later that morning.
He repeated about a half dozen times that Mueller's investigation had found no evidence of collusion between the campaign and Russia, though the special counsel took pains to note in his report that "collusion" was not a legal term and also pointed out the multiple contacts between the campaign and Russia.
In remarks that resembled some of Trump's own claims, he praised the White House for giving Mueller's team "unfettered access" to documents and witnesses. He suggested the president had the right to be upset by the investigation, given his "sincere belief that the investigation was undermining his presidency, propelled by his political opponents, and fueled by illegal leaks."
It remained unclear Tuesday whether Barr would appear before the House committee. That panel's Democratic chairman, Rep, Jerrold Nadler of New York, said witnesses could too easily filibuster when questioned by lawmakers restricted by five-minute time limits. Having lawyers do the questioning enables the committee "to dig down on an issue and pursue an issue."
"And it's not up to anybody from the executive branch to tell the legislative branch how to conduct our business," Nadler said.
The committee will vote on allowing staff to question Barr at a separate meeting Wednesday, at the same time Barr takes questions from the Senate.
The top Republican on the House Judiciary panel, Georgia Rep. Doug Collins, sharply criticized the plan. Nadler "has taken a voluntary hearing and turned it into a sideshow," Collins said.
The Justice Department's stance appears consistent with the Trump administration's broader strategy of "undermining Congress as an institution," said Elliot Williams, who previously served as deputy assistant attorney general in the department's legislative affairs office in the Obama administration.
He said that if he were still advising an attorney general, he would resist the idea of staff questioning a Cabinet official. "It's a rational response to not want them questioning the attorney general," Williams said.
That said, Williams added, "It's an incredibly common practice in the House of Representatives and was a practice long before President trump or William Barr took their offices and will be a practice long after they're gone."
Eric Tucker And Mary Clare Jalonick, The Associated Press
Military ombudsman demands independence now, accuses top brass of fighting oversight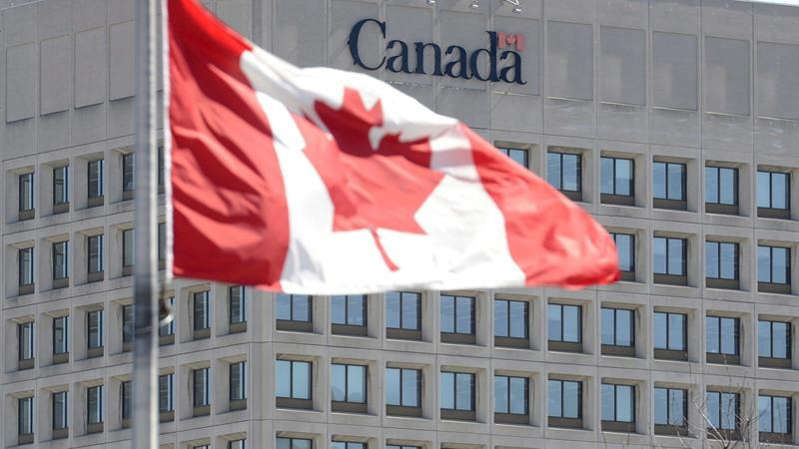 OTTAWA — Canada's military ombudsman is demanding the federal Liberal government immediately grant his office true independence and oversight powers over the Canadian Armed Forces.
Ombudsman Greg Lick says numerous scandals and crises over the past 30-plus years have resulted in calls for external oversight of Canada's military to protect troops and others.
That includes the current sexual misconduct scandal that is ripping through the senior ranks.
While governments and leaders within the Armed Forces and Defence Department have publicly agreed to such recommendations each time, Lick alleges such agreement has been a facade.
Lick says senior commanders and defence officials have in reality fought to protect their kingdoms from outside interference, while successive governments have looked away.
Lick, who is releasing a report today, says there have been enough studies and reviews and that if independent oversight isn't established now, service members will continue to suffer.
This report by The Canadian Press was first published June 22, 2021.
The Canadian Press
Cleanup underway in Quebec town after tornado that left one man dead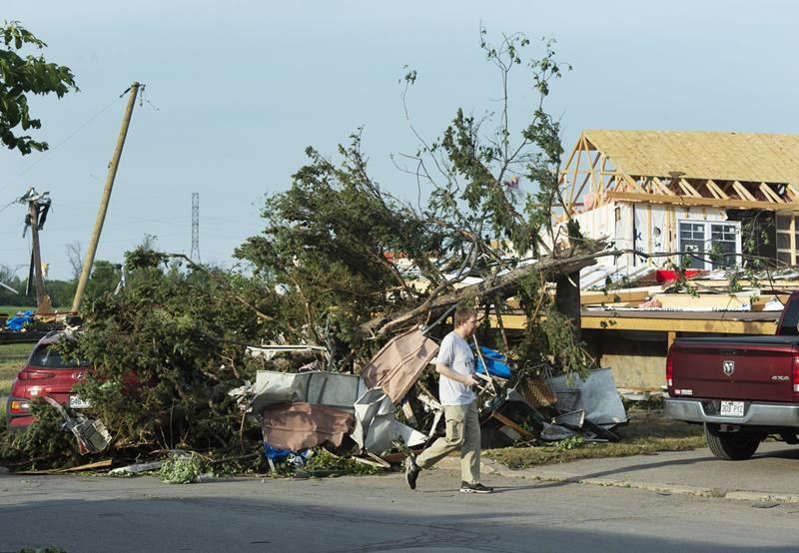 MASCOUCHE, Que. — A Quebec town just north of Montreal is cleaning up today in the aftermath of a tornado that tore through Monday afternoon.
A man died after trying to take shelter in his shed in Mascouche, Que., while two other people were injured when the tornado touched down at around 4 p.m.
Mayor Guillaume Tremblay says the city was caught off guard by the twister, but its emergency response plan was quickly put into action and worked well.
A spokesperson for the town says nearly 100 buildings were damaged by the tornado, and the Red Cross said between 50 and 100 people were being taken care of with offers of food, clothing and temporary shelter.
Environment Canada confirmed from videos and photos posted online that a tornado had occurred. It had issued severe thunderstorm watches for many areas of southern and central Quebec, due to high humidity and high temperatures.
The agency is expected to dispatch a specialist to the scene to examine the severity of the damage and get a better idea of the tornado's strength.
This report by The Canadian Press was first published June 22, 2021.
The Canadian Press