Bankman-Fried charged with paying $40M bribe to China
Samuel Bankman-Fried departs Manhattan federal court in New York on Feb. 9, 2023, in New York. Nishad Singh, a former FTX executive, pleaded guilty Tuesday, Feb. 28, 2023, to conspiracy and wire fraud charges as part of a deal to cooperate with federal prosecutors building their case against FTX founder Bankman-Fried in what authorities have dubbed one of the biggest frauds in history. (AP Photo/John Minchillo, File)
By Larry Neumeister in New York
NEW YORK (AP) — FTX founder Sam Bankman-Fried was charged with directing $40 million in bribes to one or more Chinese officials to unfreeze assets relating to his cryptocurrency business in a newly rewritten indictment unsealed Tuesday.
The charge of conspiracy to violate the anti-bribery provisions of the Foreign Corrupt Practices Act raises to 13 the number of charges Bankman-Fried faces after he was arrested in the Bahamas in December and brought to the United States soon afterward.
FTX filed for bankruptcy on Nov. 11, when it ran out of money after the cryptocurrency equivalent of a bank run. He has remained free on a $250 million personal recognizance bond that lets him stay with his parents in Palo Alto, California.
He has pleaded not guilty to charges that he cheated investors out of billions of dollars before his business collapsed.
The alleged bribes stemmed from the operation of Alameda Research, which is affiliated with FTX, Bankman-Fried's global cryptocurrency exchange.
The indictment said Chinese law enforcement authorities in early 2021 froze certain Alameda cryptocurrency trading accounts on two of China's largest cryptocurrency exchanges. The accounts, it said, contained about $1 billion in cryptocurrency.
Bankman-Fried understood that the accounts had been frozen by Chinese authoritIes as part of an ongoing probe of a particular Alameda trading counterparty, the indictment said.
After Bankman-Fried failed several attempts to unfreeze the accounts through the use of lawyers and lobbying, Bankman-Fried ultimately agreed to direct a multimillion dollar bribe to try to unfreeze the accounts, the indictment said.
The bribe payment of cryptocurrency then worth about $40 million was moved from Alameda's main trading account to a private cryptocurrency wallet in November 2021 and the frozen accounts were unfrozen at about the same time, the indictment said.
Meanwhile Tuesday, Bankman-Fried's lawyers also sent Judge Lewis A. Kaplan a new to limit him to a laptop and a phone and block him from using any other cellphones, tablets, computers, video games or "smart" devices with internet access other than electronic devices owned by his lawyers that he might need to prepare for trial.
Kaplan set a Thursday hearing in the case.
Canadian Press NewsAlert: Suncor cutting 1,500 jobs
Suncor Energy Inc. says it is cutting 1,500 jobs by the end of the year in an effort to reduce costs and improve the company's lagging performance.
The Calgary-based energy company says employees were informed in an email this afternoon.
More coming.
The Canadian Press
Peavey Industries LP, the Red Deer-based retailer, has announced the acquisition of long-term partner and fellow Red Deer stalwart, Guy's Freightways.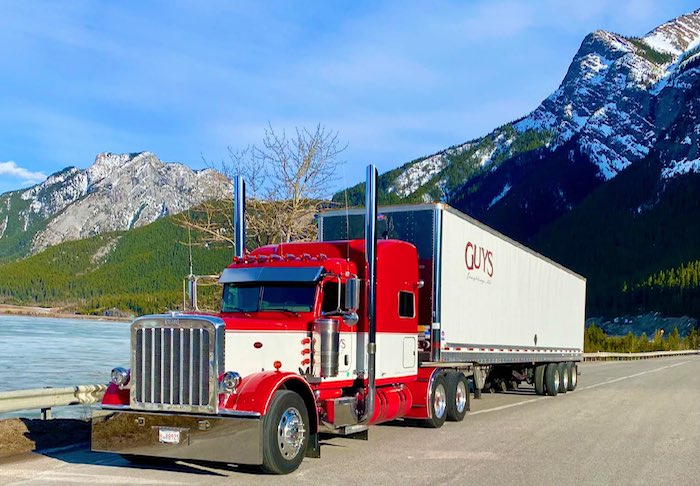 News release from Peavey Industries
Guy's Freightways, a leading logistics and transport company established in 1975 by Bernie Schwartz, began its journey as a single truck operation delivering products to just six Peavey Mart stores. Today, with 16 full-time trucks and 43 trailers, Guy's has evolved alongside Peavey Mart, now part of Peavey Industries LP, to service their vast retail network across in Canada.
National Farmway Stores, founded in 1967 and later rebranded as Peavey Mart in 1975- has grown exponentially over the decades. Today, Peavey Industries LP (Red Deer, Alberta) has more than 160 retail locations with its brands Peavey Mart, ACE Canada & MainStreet Hardware, with Guy's Freightways being instrumental in ensuring reliable product delivery to many of these stores in Canada.
The acquisition will see Guy's Freightways operate as a subsidiary of Peavey Industries LP. This strategic move solidifies an already close relationship that has endured for nearly 50 years. Peavey Industries LP recognizes the enormous value that Guy's Freightways has brought to their operations, having played a pivotal role in their expansive growth over the years.
'We've had a great relationship with Peavey for 48 years, so it was only natural to have Peavey continue the Guy's legacy. I'm thrilled for our people to be able to continue being a part of the Peavey family' said Todd Schwartz, Guy's Freightways.
'Today marks a historic moment for both Peavey Industries LP and Guy's Freightways,' said Doug Anderson, CEO of Peavey Industries LP. 'By formalizing this symbiotic relationship, we are enhancing our operational efficiency while preserving Guy's Freightways' legacy. We look forward to continuing our growth journey together.'