B.C. groups concerned over lack of compromise in COVID-19 vaccine card plan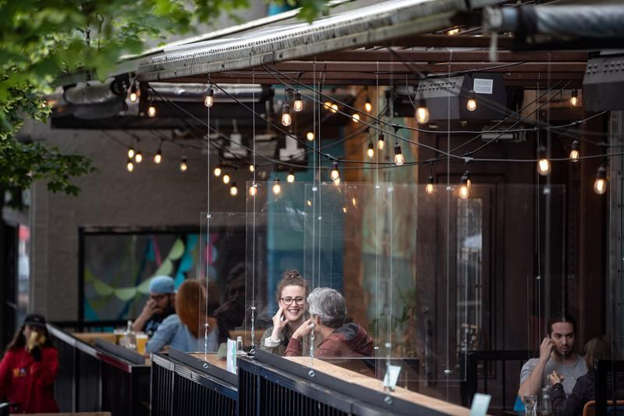 VANCOUVER — A group of British Columbia community organizations wants changes to the province's COVID-19 vaccine card, saying it fails to account for the needs of people who face legitimate barriers to getting a vaccine or proof of immunization.
A joint letter to Health Minister Adrian Dix and provincial health officer Dr. Bonnie Henry says the plan could restrict access to services for people who can't get a shot for medical reasons, as well as people without government identification.
It was released by Vancouver-based Pivot Legal Society this month and says B.C. has failed to identify a workaround for people without ID, which could include women fleeing violence, people who are homeless and undocumented migrants.
The vaccine card system requires patrons to show proof of at least one vaccine dose by Monday and two doses by Oct. 24 to access certain indoor settings, including ticketed sports events, concerts, restaurants, gyms and movie theatres.
The card will not be required at grocery and liquor stores, pharmacies, fast food restaurants, salons, barbers, hotels, banks, retail stores, food banks and shelters.
B.C. residents need a personal health number to order a paper copy of their vaccine card or to download the card online for display on a smartphone. The card will be checked alongside government identification.
"If you're homeless and living outside, carrying around a piece of paper is just not going to work out," said Rowan Burdge, director of the BC Poverty Reduction Coalition and a signatory of the letter. "We've seen encampments where people's belongings have been taken away."
The letter says the province hasn't done enough to follow the advice of organizations that understand how best to navigate public health guidelines for those living in poverty or with a disability, for example.
Disability Alliance BC, which also signed the letter, said in a separate statement that mandating so-called vaccine passports without accommodating people who cannot get vaccinated due to their medical condition is "blatant discrimination."
The Health Ministry said in a statement it appreciates the groups' feedback  and it has "been doing what we can to address some of these challenges
Asked about accommodation for people who cannot get vaccinated for medical reasons, the ministry said there will be an exemption process "for extremely rare circumstances."
"Dr. Henry has said that if you are unvaccinated, for whatever reason, these kind of indoor settings with lots of people are high risk right now," it said.
Ontario, Quebec and Manitoba have also introduced vaccine passport programs.
Burdge said she doesn't want requests made in the letter to be conflated with anti-vaccination rhetoric.
"We absolutely are supporting people to get vaccinated. … But we're worried about the systemic barriers that are going to come from this particular policy."
A number of B.C. communities have seen protests against the vaccine card, including outside hospitals.
Dr. David Naylor, co-chair of Canada's COVID-19 immunity task force, said there's a widespread sense that COVID-19 has "hijacked our lives," leading some people to scapegoat the public health measures adopted to protect the health-care system and those who are too young to receive a vaccine.
But Naylor said those measures, including achieving a higher rate of vaccination, are the "only way to restore normalcy in the months ahead," particularly as the highly contagious Delta variant makes up the majority of Canada's COVID-19 cases.
Vaccine passports have a role to play in curbing the fourth wave by encouraging immunization among people who may be late getting their first shot, but who aren't staunchly opposed to vaccination, said Naylor, who led a review of Canada's public health system after the outbreak of SARS in 2003.
Those opposed to vaccination or vaccine cards are "simply inviting continuation of some of the measures that everyone would like to avoid," he said in an interview.
Naylor said even staunch libertarians, or those who believe in maximal freedom of choice and minimal government regulation, acknowledge that one person's civil liberties stop when they lead to harm or encroach on the liberties of others.
"The notion here that you have people who could do harm to other people is relevant in considering the constraints on the civil liberties claim by people who choose to remain unvaccinated in the midst of an unprecedented global pandemic."
This report by The Canadian Press was first published Sept. 12, 2021. 
The Canadian Press
'Belfast' wins People's Choice prize at Toronto International Film Festival
TORONTO — "Belfast" from writer-director Kenneth Branagh has won the People's Choice prize at the Toronto International Film Festival.
The Northern Ireland-set family drama was announced as winner of the honour during the TIFF Tribute Awards broadcast on CTV, which marked the end of 10 days of pandemic-tailored in-person screenings and digital at-home viewing.
The prize chosen through online votes is often a predictor of Academy Award success.
Last year's winner, the road drama "Nomadland," won the best-picture Oscar. 
Other previous People's Choice winners that have nabbed best picture include "Green Book," "12 Years a Slave," "The King's Speech" and "Slumdog Millionaire."
This year's People's Choice race had a caveat, though: films that didn't screen on the festival's digital site were not eligible for the prize, including buzzy titles "Spencer" and "Dune."
This report by The Canadian Press was first published Sept. 18, 2021.
Victoria Ahearn, The Canadian Press
'I'm here but my mind is always there:' Ontario woman returns home from Afghanistan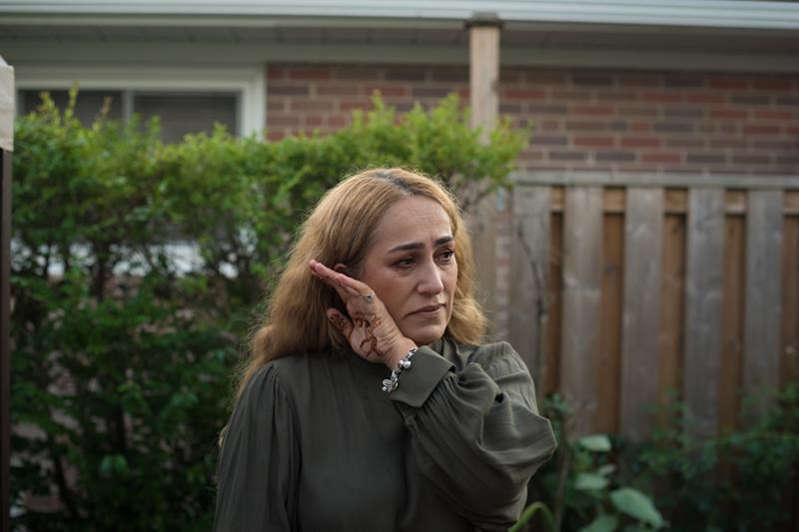 Heartbreak and guilt are all Zakia Zarifi has been feeling since she returned to her home in Ontario from Afghanistan.
"I'm happy to see my family here, but it's torture for me because I couldn't bring my parents with me," the real estate agent from Brampton said over the phone.
"It was the hardest goodbye ever, but deep down I have hope that I can bring them here."
The single mother says she was beaten, shot at and barely dodged a bomb outside Kabul airport during the chaotic journey. All she thinks about now is helping the people left behind.
"(A) genocide … is happening right now in Afghanistan and no one is talking about it. That's why I'm here but my mind is always there."
Zarifi, 50, arrived this week to tears and warm hugs from her three grown children. They frantically worked to bring their mother home after the Taliban seized control of Afghanistan in August. She had gone there to try to get her aging parents out of danger.
Before she got out herself, Zarifi was critical of Canada's evacuation of its citizens from the region.
She told The Canadian Press while she was stuck in Afghanistan that she twice tried to escape before the U.S.-led military mission's Aug. 31 deadline, but was beaten by Taliban members and pushed away from the airport's gates.
She was angry Canadian officials told her and others to meet at dangerous locations, while other countries helped their citizens get to military planes using safer routes. Ten days after Canadian Forces left the region, and as Prime Minister Justin Trudeau faced criticism for mishandling the evacuation, Zarifi got another call from Global Affairs Canada, she said. This time the plan was better. "They told me to be at (Kabul) Serena Hotel and then, from there, the Qatari government was in charge of taking us to the airport. We had a flight with the Qatar airline (to Qatar)." By Tuesday, she was on a plane from Doha to Canada.
"The first flight that left Afghanistan (had) all different citizens from all over the world. On the second flight … there were, I believe, 10 Canadians."
She said others on the flight home told horrifying stories about the Taliban knocking on their families' doors and taking their men.
"They took their birth certificates, and took them to this place. They are all vanished," she said.
"Someone even came to knock on my parents' door. The guy who looks after them (said), 'No one lives here,'  and they left."
Zarifi said her parents are a target because they are from the northeastern province of Panjshir, the heart of military resistance in Afghanistan and where her father fought against Taliban rule.
While she waited for a flight, she and her family helped other Afghans, she said.
They gave away items in their home, distributed 120 blankets and provided food supplies to 500 families. Many Afghans they helped are among thousands who are religious and ethnic minorities who worry the Taliban's return to power will lead to oppression or death.
Zarifi recalled a similar journey she made in 1987 during the Soviet Union's invasion of Afghanistan. She escaped to Pakistan from Kabul. Two years later, she moved to Canada.
"Afghans … a majority of them are refugees and they've all found a way to get out before and through significantly worse times," said Zarifi's daughter Marjan.
"When my mom first came to Canada, she had to walk two days, two nights to get to where she needed to go. They were being directly shot at. So she has done this twice.
"She keeps a lot of strength and says, 'It's gonna be OK,' but every day we can't think straight … Everyone just kind of moves on with life, but my mind is constantly with my family and what's going on."
Despite her frustration with the Canadian government, Zarifi said she's thankful Trudeau did not forget her and other citizens.
"I just hope that the Liberal (government) do their best to bring people, because their life is in danger," Zarifi said.
"When I moved here, I worked 20-hour days. I worked as a bookkeeper, did accounting, night shifts at Walmart. I worked hard. I made a living for myself."
She said she prays that other Afghans will have the same chance at a new life. For her part, she plans to continue helping people in Afghanistan in whatever way she can.
This report by The Canadian Press was first published Sept. 17. 2021.
___
This story was produced with the financial assistance of the Facebook and Canadian Press News Fellowship.
Fakiha Baig, The Canadian Press