B.C. groups concerned over lack of compromise in COVID-19 vaccine card plan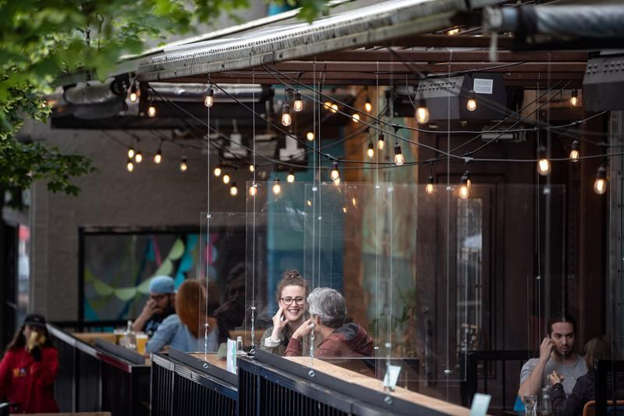 VANCOUVER — A group of British Columbia community organizations wants changes to the province's COVID-19 vaccine card, saying it fails to account for the needs of people who face legitimate barriers to getting a vaccine or proof of immunization.
A joint letter to Health Minister Adrian Dix and provincial health officer Dr. Bonnie Henry says the plan could restrict access to services for people who can't get a shot for medical reasons, as well as people without government identification.
It was released by Vancouver-based Pivot Legal Society this month and says B.C. has failed to identify a workaround for people without ID, which could include women fleeing violence, people who are homeless and undocumented migrants.
The vaccine card system requires patrons to show proof of at least one vaccine dose by Monday and two doses by Oct. 24 to access certain indoor settings, including ticketed sports events, concerts, restaurants, gyms and movie theatres.
The card will not be required at grocery and liquor stores, pharmacies, fast food restaurants, salons, barbers, hotels, banks, retail stores, food banks and shelters.
B.C. residents need a personal health number to order a paper copy of their vaccine card or to download the card online for display on a smartphone. The card will be checked alongside government identification.
"If you're homeless and living outside, carrying around a piece of paper is just not going to work out," said Rowan Burdge, director of the BC Poverty Reduction Coalition and a signatory of the letter. "We've seen encampments where people's belongings have been taken away."
The letter says the province hasn't done enough to follow the advice of organizations that understand how best to navigate public health guidelines for those living in poverty or with a disability, for example.
Disability Alliance BC, which also signed the letter, said in a separate statement that mandating so-called vaccine passports without accommodating people who cannot get vaccinated due to their medical condition is "blatant discrimination."
The Health Ministry said in a statement it appreciates the groups' feedback and it has "been doing what we can to address some of these challenges
Asked about accommodation for people who cannot get vaccinated for medical reasons, the ministry said there will be an exemption process "for extremely rare circumstances."
"Dr. Henry has said that if you are unvaccinated, for whatever reason, these kind of indoor settings with lots of people are high risk right now," it said.
Ontario, Quebec and Manitoba have also introduced vaccine passport programs.
Burdge said she doesn't want requests made in the letter to be conflated with anti-vaccination rhetoric.
"We absolutely are supporting people to get vaccinated. … But we're worried about the systemic barriers that are going to come from this particular policy."
A number of B.C. communities have seen protests against the vaccine card, including outside hospitals.
Dr. David Naylor, co-chair of Canada's COVID-19 immunity task force, said there's a widespread sense that COVID-19 has "hijacked our lives," leading some people to scapegoat the public health measures adopted to protect the health-care system and those who are too young to receive a vaccine.
But Naylor said those measures, including achieving a higher rate of vaccination, are the "only way to restore normalcy in the months ahead," particularly as the highly contagious Delta variant makes up the majority of Canada's COVID-19 cases.
Vaccine passports have a role to play in curbing the fourth wave by encouraging immunization among people who may be late getting their first shot, but who aren't staunchly opposed to vaccination, said Naylor, who led a review of Canada's public health system after the outbreak of SARS in 2003.
Those opposed to vaccination or vaccine cards are "simply inviting continuation of some of the measures that everyone would like to avoid," he said in an interview.
Naylor said even staunch libertarians, or those who believe in maximal freedom of choice and minimal government regulation, acknowledge that one person's civil liberties stop when they lead to harm or encroach on the liberties of others.
"The notion here that you have people who could do harm to other people is relevant in considering the constraints on the civil liberties claim by people who choose to remain unvaccinated in the midst of an unprecedented global pandemic."
This report by The Canadian Press was first published Sept. 12, 2021.
The Canadian Press
Satellite photos show aftermath of Abu Dhabi oil site attack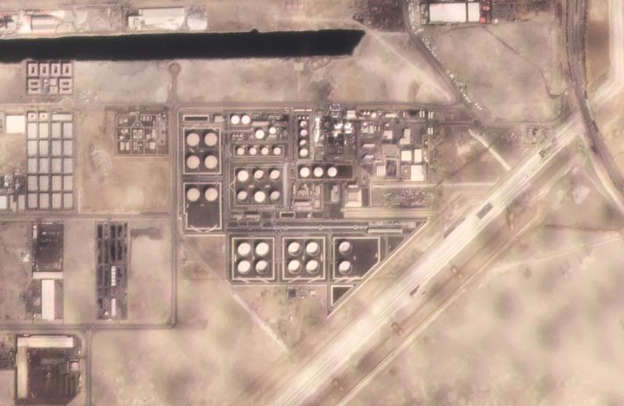 DUBAI, United Arab Emirates (AP) — Satellite photos obtained by The Associated Press on Tuesday appear to show the aftermath of a fatal attack on an oil facility in the capital of the United Arab Emirates claimed by Yemen's Houthi rebels.
The attack brought the long-running Yemen war into Emirati territory on Monday. That conflict raged on overnight with Saudi-led airstrikes pounding Yemen's capital, Sanaa, killing and wounding civilians.
Meanwhile, fears over new disruptions to global energy supplies after the Abu Dhabi attack pushed benchmark Brent crude to its highest price in years.
The images by Planet Labs PBC analyzed by the AP show smoke rising over an Abu Dhabi National Oil Co. fuel depot in the Mussafah neighborhood of Abu Dhabi after the attack. Another image taken shortly after appears to show scorch marks and white fire-suppressing foam deployed on the grounds of the depot.
The Abu Dhabi National Oil Co., known by the acronym ADNOC, is the state-owned energy firm that provides much of the wealth of the UAE, a federation of seven sheikhdoms on the Arabian Peninsula and also home to Dubai.
ADNOC did not respond to questions from the AP asking about the site and damage estimates from the attack. The company had said the attack happened around 10 a.m. Monday.
"We are working closely with the relevant authorities to determine the exact cause and a detailed investigation has commenced," ADNOC said in an earlier statement.
The attack killed two Indian nationals and one Pakistani as three tankers at the site exploded, police said. Six people were also wounded at the facility, which is near Al-Dhafra Air Base, a massive Emirati installation that is also home to American and French forces.
Another fire also struck Abu Dhabi International Airport, though damage in that attack could not be seen. Journalists have not been able to view the sites attacked and state-run media have not published photographs of the areas.
Police described the assault as a suspected drone attack. The Houthis claimed they used cruise and ballistic missiles in the attack, without offering evidence.
Meanwhile Tuesday, the Saudi-led coalition fighting in Yemen announced it had started a bombing campaign targeting Houthi sites in the capital of Sanaa. It said it also struck a drone-operating base in Nabi Shuaib Mountain near Sanaa.
Overnight videos released by the Houthis showed damage, with the rebels saying the airstrikes killed at least 14 people. Sanaa resident Hassan al-Ahdal said one airstrike hit the house of Brig. Gen. Abdalla Kassem al-Junaid, who heads the Air Academy. He said at least three families were living in the house. Another adjunct house with a four-member family was damaged.
The Saudi-led coalition has faced international criticism for airstrikes hitting civilian targets during the war.
For hours Monday, Emirati officials did not acknowledge the Houthi claims over the Abu Dhabi attack, even as other countries condemned the assault. Senior Emirati diplomat Anwar Gargash broke the silence on Twitter, saying that Emirati authorities were handling the rebel group's "vicious attack on some civilian facilities" with "transparency and responsibility."
The office of South Korean President Moon Jae-in, who had been in the Emirates on a state visit, said he spoke to Abu Dhabi's powerful Crown Prince, Sheikh Mohammed bin Zayed Al Nahyan, immediately after the attack.
The statement quoted Sheikh Mohammed as saying the attack had been "anticipated." The two had been scheduled to meet during Moon's visit but the event had been cancelled prior to the attack over an "unforeseen and urgent matter of state," according to Moon's office.
The Emirati Foreign Ministry did not immediately respond to a request for comment over Moon's statement.
Fears over future attacks reaching the UAE, a major oil producer and OPEC member, helped push Brent crude oil prices to their highest level in seven years. On Tuesday, a barrel of Brent crude traded at over $87.50 a barrel, a price unseen since October 2014.
Although the UAE has largely withdrawn its own forces from Yemen, it is still actively engaged in the conflict and supports Yemeni militias fighting the Houthis.
The incident comes as the Houthis face pressure and are suffering heavy losses on the battlefields. Yemeni government forces, allied and backed by the UAE, have pushed back the rebels in key provinces. Aided by the Emirati-backed Giants Brigades, the government forces took back the province of Shabwa earlier this month in a blow to Houthi efforts to complete their control of the entire northern half of Yemen.
While Emirati troops have been killed over the course of the conflict, now in its eight year, the war has not directly affected daily life in the wider UAE, a country with a vast foreign workforce.
___
Associated Press writers Isabel DeBre in Dubai, Samy Magdy in Cairo and Kim Tong-hyung in Seoul, South Korea, contributed to this report.
___
Follow Jon Gambrell on twitter at www.twitter.com/jongambrellAP.
Jon Gambrell, The Associated Press
Grocery store closures loom amid labour, product shortages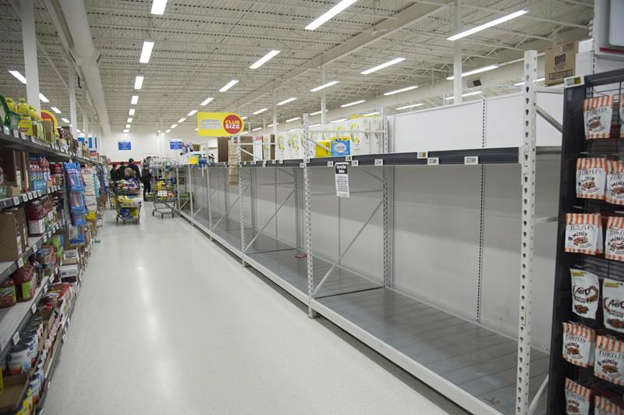 Grocery stores are struggling with rising labour and product shortages that could threaten Canada's food security, experts say.
Employee absenteeism due to workers calling in sick and COVID-19 protocols has hit about 30 per cent at some stores and is continuing to rise, Gary Sands, senior vice-president of public policy with the Canadian Federation of Independent Grocers, said Tuesday.
Without access to rapid testing in many provinces, he said workers are repeatedly forced to isolate for a week or more after an exposure to COVID-19.
If the situation worsens, some grocery stores won't be able to stay open — threatening food security in rural and remote areas that rely on a sole independent grocer, Sands said.
"If we have to keep sending people home, at a certain point stores are not going to be able to operate," he said. "We're very frustrated with the lack of rapid test kits for grocers."
Health Canada has made some rapid test kits available directly to companies in critical sectors, including the food industry, with 200 or more employees.
But many independent grocery stores don't meet that threshold, putting those kits out of reach, Sands said.
Yet many grocers cannot obtain rapid tests through provinces either, he said.
"Independent grocers are in a myriad of communities in this country where there is no other grocery store," Sands said. "If those stores close, you've got a food security issue."
Meanwhile, stores are also experiencing a shortage of goods stemming from supply chain issues, including a shortage of truckers, packaging and processing delays and the Canadian winter.
Grocers rely on "just in time" delivery, meaning even transient issues like inclement weather can cause delays and shortages, Retail Council of Canada spokesperson Michelle Wasylyshen said.
Still, empty shelves at some supermarkets should only be temporary, she said, noting that retailers are exploring all avenues to get products to stores as quickly as possible.
But some supply chain issues could be longer lasting, such as the trucker shortage intensified by the federal government's new vaccine mandate.
"The issue with the truckers having to be vaccinated is causing some delays, especially with the supply of fruit and vegetables from California," Sands said.
"Grocers in Central Canada are mostly reporting just delays of a couple weeks, but in the West the shortages seem to be more significant."
In some cases, Sands said grocers are short nearly 40 per cent of their usual stock of a variety of products.
"Especially in the West, some grocers are saying the situation is as bad as it was in the spring of 2020 in terms of supply," he said.
It's not just the produce aisle that experiencing shortages. Soups, cereals and cleaning supplies are all running lower than normal, Sands said.
Many shoppers have noticed empty shelves where Kellogg's cereal is normally stocked, for example.
Kellogg Canada said in an emailed statement that higher at-home consumption coupled with supply chain challenges have impacted the availability of some products in Canada, such as Kellogg's Rice Krispies cereal.
The company said the "intermittent shortages" reflect the challenging operating environment all manufacturers are experiencing, adding that it's working hard to get Kellogg's cereal brands back on store shelves.
About 1,400 union workers at Kellog's plants in the United States were on strike for several weeks last year. An agreement was reached Dec. 21.
This report by The Canadian Press was first published Jan. 18, 2022.
Brett Bundale, The Canadian Press