'Not religious neutrality:' Court hears Saskatchewan appeal of school funding
REGINA — A lawyer for the government has told Saskatchewan's Appeal Court that the province does not want to tie education funding to the religion of its students.
Tom Irvine told the Appeal Court on Tuesday that Catholic and public schools are both part of Saskatchewan's education system, and separate schools have more constitutional protection than public ones.
The province is appealing a judge's ruling that prohibits funding of non-Catholic students attending separate schools.
A judge ruled in 2017 that provincial funding for non-minority faith students attending separate schools infringed on equality rights and religious neutrality. Justice Donald Layh said the key issue was the provincial policy of funding separate schools based solely on student enrolment without regard to students' religion.
Irvine said the government views religious neutrality to mean providing funding for public education for all — without the requirement of a baptismal certificate or religious test.
He argued the 2017 ruling means the government is required to ask families and students attending separate schools what their religion is and to consider religion when it comes to distributing funds.
"That is not religious neutrality," he said.
Because school attendance is closely tied to access to funding, the ruling would result in religious segregation and possible discrimination, Irvine argued.
"This conception of religion neutrality would require the government to restrict access to a publicly funded school based solely on religion," he said. "The government should not be asking people their religion as a condition of accessing a public service."
The Appeal Court is set to hear from the Good Spirit School Division on Wednesday.
The dispute over funding began in 2003 when the division, formerly called the Yorkdale School Division, shuttered its kindergarten-to-Grade 8 school in the town of Theodore because of declining enrolment. The division planned to bus its 42 students to the community of Springside, 17 kilometres away.
In response, a local group created its own Catholic school division and opened St. Theodore Roman Catholic School.
Good Spirit filed a lawsuit in which it argued that the new Catholic division was not created to serve the community's Catholics, but rather to prevent students from being bused to a neighbouring town.
"A constitutional provision meant to protect minority religious rights had been harnessed for different purposes," said court documents filed for the appeal on behalf of Good Spirit.
Irvine told court that St. Theodore is not a "sham," but a valid separate school because it was established by a minority of Catholics who exercised their rights to do so and provides religious instruction.
Irvine said legislation that sets out the rights of separate schools doesn't draw a link between attendance and religion, but was intentionally silent on the issue.
"The government shouldn't be involved in telling people which school to go to."
The 2017 ruling caused concern among parents and with former premier Brad Wall, who at the time warned it could lead to over-populated public schools and possibly empty some Catholic schools.
Dwight Newman, who teaches law at the University of Saskatchewan, says he wouldn't be surprised if the case ends up in the Supreme Court.
"These questions on how to read religious freedom today, alongside other parts of the Constitution, are a challenging legal question."
He says the province wants to win in court, so it doesn't need to rely on the notwithstanding clause in the Charter of Rights to keep funding students who attend Catholic schools, regardless of their religion.
The Saskatchewan Catholic School Boards Association believes the charter is being used to force the government to discriminate based on religion.
The Alberta Catholic School Trustees' Association and the Ontario Catholic School Trustees' Association are interveners in the appeal. Both provinces fund separate Catholic schools.
Stephanie Taylor, The Canadian Press
Minority Government passes Bill C10 on internet freedom. Opponents pleading with Senate to block it.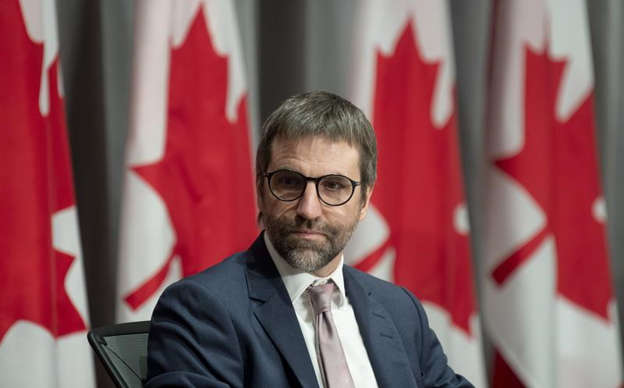 Bill C 10 which is expected to fundamentally affect how Canadians experience the internet, has been hammered through the House of Commons.  At 1:30 AM Ottawa time, the minority Liberal Government with help from the BQ and the NDP were able to pass the bill.  In opposition were the federal Conservatives and lone Independent MP Jody Wilson-Raybould.   The urgency to pass C 10 before an election call expected later this summer resulted in the Liberals actually shutting down debate at the committee level.  That's only happened twice in the history of the country before now!  The Liberals also attempted to pass secret amendments which were caught by the Conservatives and ruled "out of order" by the House Speaker.
Why the rush?  Opponents are concerned the Liberals, BQ, and NDP are far more concerned with regulating social media use, than they are with boosting individual Canadians creating new content.  It appears the urgency has to do with giving themselves the ability to guide internet content, just in time for the federal election campaign.
OpenMedia.org, a group striving to keep the internet "open, affordable, and surveillance-free" calls the government's bill "outrageously flawed".  The group published an article called "What's wrong with Bill C 10?"  which asks and answers 8 key questions surrounding C 10.  The article provides excellent background knowledge for Canadians concerned about the future of the internet.
OpenMedia says the goal of the bill is to expand "Canada's Broadcasting Act to apply to all streaming audio or video content on the Internet, including Netflix, Spotify, Youtube, and other popular streaming services."  Streaming services will be forced to make higher payments to the Canada Media Fund which would mean higher rates paid for Canadian users.  According to OpenMedia streaming services will charge higher Canadian specific fees, and may even avoid Canada altogether.
OpenMedia calls C 10 a "cash-grab for traditional broadcast industries" which actually does nothing to serve the new wave of content creators who could really use a boost on the international stage.  As a last ditch attempt to stop the bill, OpenMedia.org is urging Canadians to email the Senate right now to ask for a REAL democratic examination of Bill C-10.
Conservative critic Pierre Poilievre is especially concerned with the federal government giving itself the power to block unapproved ideas from popular content creators like himself, just in time for the next federal election. Surprisingly, and maybe most concerning of all, both OpenMedia and Pierre Poilievre point out the bill 'DOESN'T ADDRESS WHAT CANADIAN CONTENT IS'.  The current definition of "Canadian Content" was last updated in 1984, more than a decade before the internet changed everything.
Loss of Brother to Addiction and Mental Illness Inspires Sister to Raise Money by Selling Face Masks.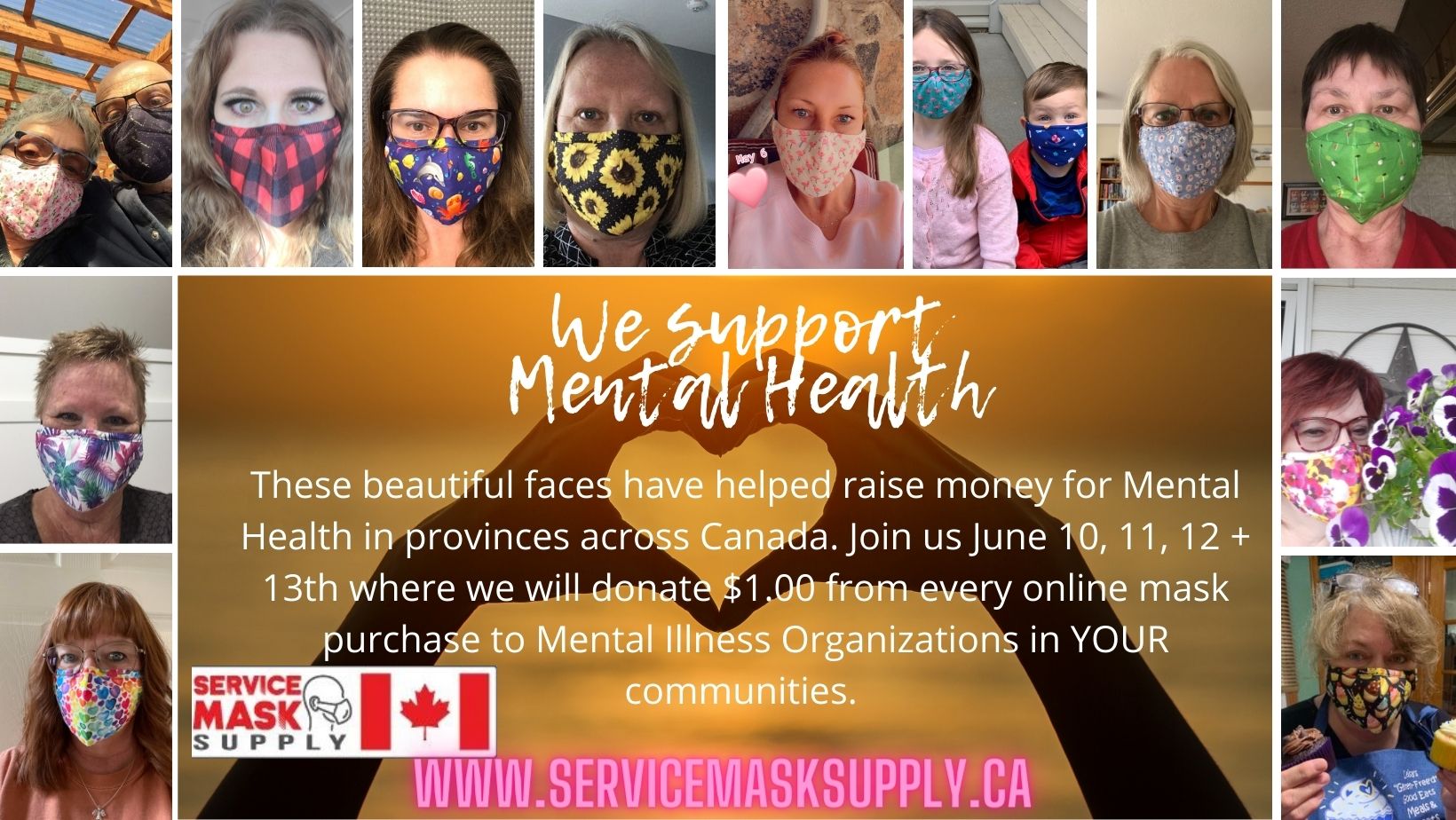 Starting June 10th, until midnight Sunday, June 13th customers across Canada can help raise funds for Mental Health Organizations in their own provinces by purchasing much needed luxury cotton face masks.
Jodee Prouse, from Sylvan Lake, Alberta, co-owner of Service Mask Supply (SMS) is the provider of one of Canada's best-selling luxury 3-layer Cotton Face Masks. She announced today that they will be donating $1.00 from every mask purchase on June 10, 11, 12 and 13th to Mental Illness Programs and Organizations in communities across Canada. "We all look forward to when we no longer need to wear face masks," says Jodee, "and we are getting really close. I am proud that we can provide a much-needed product and at the same time allow others the opportunity to come together to raise money for Mental Health in their own communities."
SMS is excited to announce that for 4 days this week, $1.00 from every mask will be donated to different Mental Health Organizations across Canada. Customers can place their order online, each mask is $5.00, and will ship directly to their homes or businesses. Jodee is proud of her team and orders quickly ship the next business day, leaving from their warehouse in Alberta. All monies collected will go back into each province to where the order was shipped. As an example, Alberta portion will go back to Canadian Mental Health Association Alberta Division, Manitoba to Rainbow Resource Centre and so on. This allows every Canadian the opportunity to make a difference and take part.
From the beginning, SMS had an amazingly simple business model, originally supplying schools and oilfield companies: provide comfortable and affordable masks (each is only $5.00) with patterns that make people smile. Smile. It is what Jodee and her business partner son Ryan believes we need more of right now during these unprecedented times. "My son and I, at different times in our lives, have both struggled with anxiety and depression. We lost a much-loved member of our family when our brother/uncle lost his battle with mental illness and alcoholism when he took his own life in March of 2012. He was only 39. This helped solidify our commitment to helping to eliminate the shame and stigma surrounding mental health."
Now more than ever we want to bring communities together. And remind people they are not alone.
SMS is proud to be celebrating over 17,000 customers across Canada this week. They know that much of their success has been driven by their passionate customers, repeat business and recommendations to family, friends, and co-workers. "It fills my heart to receive not only Facebook messages and emails daily on how much they love our masks," says Jodee, "but also the heartfelt words where strangers feel comfortable and safe enough to share some of their own mental health or addiction challenges."
SMS has over 150 unique colors and patterns with such unique designs as sunflowers, flamingo's, tie dye, dog lover, pretty kitties, fishing lures, butterflies, hearts, breast cancer, yoga, fine wine, pride, cupcakes and many more. Great for work, play, indoors and outdoors too with sizes for the whole family.
Learn more visit: www.servicemasksupply.ca
For more information you can email [email protected]