AP Top 25 Movies: Breaking down our panelists' picks
By Lindsey Bahr
Fiercely original films, female-focused stories and theatrical-first releases had the clear edge in The Associated Press's inaugural Top 25 Movies list, released Thursday and topped by Searchlight Pictures' "The Banshees of Inisherin."
In a cinematic landscape where it often seems only franchise films have a shot at traditional box office success, the top five films on the AP's list were all original — and most did find robust audiences in theaters, despite the fact that moviegoing has yet to return to pre-pandemic levels.
Writer-director Martin McDonagh's dark comedy about feuding friends in Ireland has been a clear favorite of critics' groups and industry voting bodies since its decorated debut at the Venice Film Festival in September. The Colin Farrell and Brendan Gleeson starrer continues to find new audiences now that it's available on streaming.
Second place went to the year's Cinderella story, Daniel Kwan and Daniel Scheinert's anarchic, multiverse-hopping "Everything Everywhere All At Once," an A24 release starring Michelle Yeohand Ke Huy Quan that became a word-of-mouth sensation.
Focus Features' "Tár," Todd Field's challenging classical music drama with Cate Blanchett, placed third. It's the only film in the top five that has struggled at the box office.
Although the top three may sound like many critics' lists, things took a representative, crowd-pleasing turn with the next several films. Jordan Peele's movie thriller sendup "Nope" snagged fourth place and Gina Prince-Bythewood's throwback action epic "The Woman King" rounded out the top five. Both are major studio films (Universal and Sony respectively) from Black directors with Black actors in the lead.
The list also included the biggest blockbusters of the year, "Top Gun: Maverick" (No. 7) and "Avatar: The Way of Water" (No. 16, tied); big studio releases like Steven Spielberg's semi-autobiographical "The Fabelmans" (No. 8) and Baz Luhrmann's "Elvis" (No. 14) and myriad international films like the Telugu-language musical epic "RRR," prominently featured at No. 6.
Netflix did break into the top 10 with a crowd-pleaser of its own: Rian Johnson's starry, comedic whodunit "Glass Onion: A Knives Out Mystery."
Female-directed films centered on women's stories were also prominently represented. In addition to "The Woman King," with Viola Davis as an Agojie warrior, Sarah Polley's "Women Talking,"with Claire Foy, Rooney Mara and Jessie Buckley playing women of an isolated, conservative religious community, landed in ninth place. Charlotte Wells' acclaimed, semi-autobiographical father-daughter film "Aftersun" settled in 11th place, followed closely in 15th by Laura Poitras' Venice Film Festival-winning "All the Beauty and the Bloodshed" about activist and photographer Nan Goldin — the only documentary in the top 25.
Further down the list were two very different biopics exploring systems of injustice — "She Said" (No. 19), about the New York Times reporters who exposed the sexual misconduct allegations against Harvey Weinstein, and "Till" (No. 22) about Mamie Till-Bradley, the mother of the slain 14-year-old Emmett Till.
With seven films from female directors, accounting for 28% of the list, representation is slightly better than the industry as a whole, which — according to a recent study by San Diego State University — was at 24% for the top grossing films of 2022. Nine films were also directed by non-white directors.
Two prestigious offerings that left critics quite divided, Darren Aronofsky's "The Whale," featuring Brendan Fraser as a 600-pound man, and Damien Chazelle's "Babylon," a sprawling and raucous film about Hollywood in the silent film era starring Margot Robbie and Brad Pitt, made the list. "The Whale" tied with the "Avatar" sequel for 16th place, while "Babylon" placed 18th.
Many genres were represented in the top 25, including horror ("Nope") and satire with "Triangle of Sadness" (No. 21). "Glass Onion" (No. 10) wasn't the only mystery in the bunch; there was also the Korean noir "Decision to Leave" (No. 12), as well as two stop-motion animation offerings ( "Guillermo del Toro's Pinocchio" at No. 13 and "Marcel the Shell with Shoes On" at No. 20).
Movies also hailed from many countries around the world including Poland, with Jerzy Skolimowski's dark donkey-centered fable "EO" at No. 23, and Iran with Jafar Panahi's "No Bears," which rounded out the list at No. 25.
Panahi's film has been as acclaimed as any on the list, and topped several prominent film critics' best of lists for the year. Its relatively lower ranking is perhaps due in part to a later release date — Dec. 23, when the panelists' ballots were due — and its more limited availability to critics outside of major markets like New York and Los Angeles.
All told, 176 unique movies received votes from 26 panelists.Films that just missed the Top 25 included, in order, "Emily the Criminal," "The Batman," "The Menu," "Bones and All" and "Black Panther: Wakanda Forever."
At the bottom of the list, with one point each, were several starry ensembles from high-profile directors: David O. Russell's "Amsterdam" and Noah Baumbach's "White Noise." Both were technically bested by "Jackass Forever," which got two points total.
___
For more on AP Top 25 Movies, including a breakdown of the votes and individual ballots, visit our hub at https://apnews.com/hub/ap-top-25-movies.
Spanish museum returns 2 paintings looted by Nazis to Poland
MADRID (AP) — A museum in northwest Spain returned two 15th-century paintings to Polish officials on Wednesday after it was determined that they had been looted by Nazi German forces during World War II.
The paintings "Mater Dolorosa" (Mother of Sorrows) and "Ecce Homo" were handed over to a delegation from Poland's culture ministry. According to Spain's Museum of Pontevedra, the works were originally believed to be by Dieric Bouts, a Flemish master born in the Dutch town of Haarlem, but now they are attributed to a member of his school or group.
The museum said that in 2020 Polish officials made it aware that the works had been looted by Nazi forces. The museum quickly decided to send them back to Poland, but the completion of official permits for the transfer had delayed it until now.
Nazi forces stole the works from the Czartoryski collection in Gołuchów when the city was occupied by the German military in WWII, Polish officials said. They appeared in Madrid in 1973 and had been in the Pontevedra museum since 1994 when they were acquired among over 300 works purchased from a Spanish private collector.
Poland saw much of its cultural patrimony destroyed or looted during the country's wartime occupation by Nazi Germany and the Soviet Union, and about 500,000 items remain missing.
The country has been making efforts to recover as much as possible. The Culture Ministry has a division for looted art that keeps a database of missing objects and scours foreign collections and auctions. When they locate a looted Polish painting, book or other object, they inform the law enforcement officials of that country.
___
AP writer Vanessa Gera in Warsaw contributed to this report.
Nominate an Alberta artist or arts collective for 2023 Distinguished Artist Award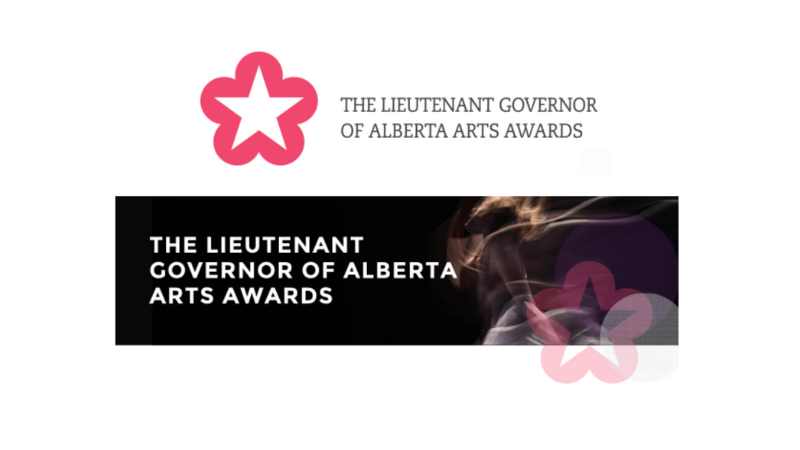 Since the program's launch in 2005, 23 Lieutenant Governor of Alberta Distinguished Artists have been awarded this title, along with a $30,000 prize, a two-week residency at the Banff Centre's Leighton Artist Studios, and a profile video on the artist. The awards were founded to highlight and celebrate Alberta's rich artistic talent – and we know there is so much to celebrate here!
The Lieutenant Governor of Alberta Distinguished Artists have impacted a wide range of arts disciplines provincially, nationally and internationally. Our Distinguished Artists include architect Douglas Cardinal – puppeteer Ronnie Burkett – visual artists Jane Ash Poitras, Alex Janvier, Peter von Tiesenhausen – sculptor Katie Ohe – composer John Estacio – dance choreographer Vicki Adams Willis – sopranist Frances Ginzer – authors Aritha van Herk, Rudy Wiebe – poet Alice Major, and theatre collectives One Yellow Rabbit and Old Trout Puppet Workshop – plus others! Check out our profiles of Alberta's Distinguished Artists at artsawards.ca
The Lieutenant Governor of Alberta Distinguished Artist Award is Alberta's most prestigious recognition of outstanding achievement in the arts. This award recognizes:
The highest degree of artistic excellence.
Career achievement; and/or significant body of work; and/or breakthrough contribution, including pushing the boundaries of the art from.
Significant impact on the arts in Alberta.
Help us celebrate Alberta's artists by nominating one or more artists for the 2023 Distinguished Artist Award. If you have nominated someone in the past who has not yet been recognized we welcome your updated re-submission.
This award has lifted our artistic spirit and propelled our work through the affirmation of our peers and our audience, and it has humbled us to be counted among such amazing talent – in this way we are driven to work harder and to reach further, to push the limits of art in Alberta.