Anti-government protesters in Kenya march in Nairobi streets
A protesters reacts next to a burning barricade during a mass rally called by the opposition leader Raila Odinga over the high cost of living in Kibera Slums, in Nairobi, Monday, March 27, 2023. Police in Kenya are on high alert ahead of the second round of anti-government protests organized by the opposition that has been termed as illegal by the government. Police chief Japheth Koome insists that Monday's protests are illegal but the opposition leader Raila Odinga says Kenyans have a right to demonstrate. (AP Photo/Samson Otieno)
By Evelyne Musambi in Nairobi
Nairobi, Kenya (AP) — Thousands of anti-government protesters marched on the streets of Kenya's capital, Nairobi, on Monday despite the government's declarartion that the protests are illegal.
Opposition leader Raila Odinga joined protesters on the western side of the capital where his convoy attracted thousands of supporters and he addressed them at various stops calling for electoral justice and reduced prices for food items.
Police used a water cannon and teargas to disperse supporters. Police chief Japheth Koome insists that the protests are illegal but Odinga says Kenyans have a right to demonstrate.
Odinga and his party, Azimio la Umoja–One Kenya Coalition, are leading the protests against the rising cost of living and calling for President William Ruto's resignation saying he wasn't validly elected in last year's election.
More than a dozen civil society groups have in a joint statement expressed concern over police declaring Monday's protests illegal and urged authorities to uphold people's constitutional right to peaceful demonstrations.
Ruto over the weekend urged Odinga to face him directly and "stop terrorizing the country."
Odinga last week said the protests would be held twice a week, on Mondays and Thursdays.
Odinga's plan in last week's protests was to march to the president's offices at State House but police erected barriers to prevent public access and motorists were directed to alternative routes.
Ruto is currently out of the country visiting Germany.
Deputy President Rigathi Gachagua shared photos of himself at his office early Monday morning and urged Kenyans to report to work.
Nairobi's central business district remained calm but most businesses were closed on Monday morning due to the uncertainty over demonstrations and if there would be violence.
There were reports of some violence directed at Odinga and his supporters. Some people raided a farm in the outskirts of the capital owned by the family of the former president Uhuru Kenyatta, cutting trees and taking away sheep, according to local media reports. The former president supported Odinga in 2022 elections.
Odinga's gas cylinder manufacturing business near the central business district was pelted with stones.
There was a heavy police presence within the capital and surrounding neighborhoods on Monday. Police have dispersed crowds that gathered in Kibera and Mathare, poor areas of Nairobi.
A resident on Kibera, Emily Atieno, told the Associated Press she would continue to protest until the "price of cooking flour is reduced". Another protester Mario Omari said protests would continue until Ruto resigns from office.
Local media have been warned against broadcasting Monday's protests. The Communication Authority of Kenya said the airing of last week's demonstrations caused panic, incited the public and threatened peace.
The High Court, however, ruled that the authority's notice was unconstitutional and upheld media freedom in response to a petition filed by a civil society group, a journalists' union and the Law Society.
In 2018, Kenya's main television stations were taken off air for one week by the regulator after airing Odinga's "mock" swearing in ceremony where he claimed to be the people's president." Odinga had rejected the 2017 election results and organized anti-government protests.
Police last week threatened to take action against those pictured hurling stones at officers.
They released photos of people who they said were wanted for crimes committed during the protests but were called out by local media outlets for using old photos and others that were taken during protests in Burundi.
Canadian Press NewsAlert: Suncor cutting 1,500 jobs
Suncor Energy Inc. says it is cutting 1,500 jobs by the end of the year in an effort to reduce costs and improve the company's lagging performance.
The Calgary-based energy company says employees were informed in an email this afternoon.
More coming.
The Canadian Press
Peavey Industries LP, the Red Deer-based retailer, has announced the acquisition of long-term partner and fellow Red Deer stalwart, Guy's Freightways.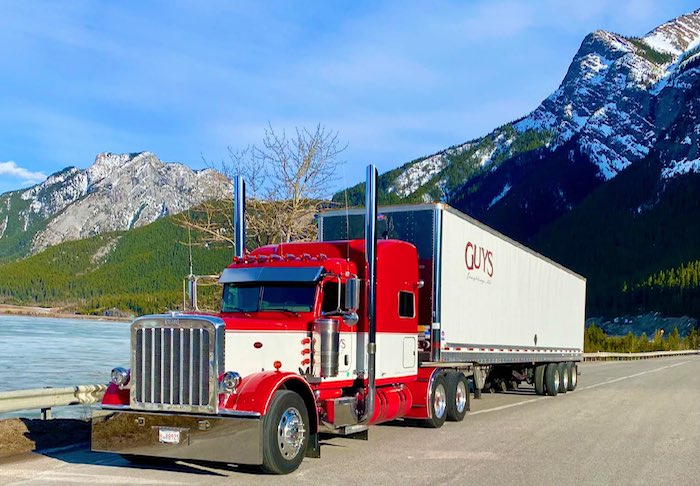 News release from Peavey Industries
Guy's Freightways, a leading logistics and transport company established in 1975 by Bernie Schwartz, began its journey as a single truck operation delivering products to just six Peavey Mart stores. Today, with 16 full-time trucks and 43 trailers, Guy's has evolved alongside Peavey Mart, now part of Peavey Industries LP, to service their vast retail network across in Canada.
National Farmway Stores, founded in 1967 and later rebranded as Peavey Mart in 1975- has grown exponentially over the decades. Today, Peavey Industries LP (Red Deer, Alberta) has more than 160 retail locations with its brands Peavey Mart, ACE Canada & MainStreet Hardware, with Guy's Freightways being instrumental in ensuring reliable product delivery to many of these stores in Canada.
The acquisition will see Guy's Freightways operate as a subsidiary of Peavey Industries LP. This strategic move solidifies an already close relationship that has endured for nearly 50 years. Peavey Industries LP recognizes the enormous value that Guy's Freightways has brought to their operations, having played a pivotal role in their expansive growth over the years.
'We've had a great relationship with Peavey for 48 years, so it was only natural to have Peavey continue the Guy's legacy. I'm thrilled for our people to be able to continue being a part of the Peavey family' said Todd Schwartz, Guy's Freightways.
'Today marks a historic moment for both Peavey Industries LP and Guy's Freightways,' said Doug Anderson, CEO of Peavey Industries LP. 'By formalizing this symbiotic relationship, we are enhancing our operational efficiency while preserving Guy's Freightways' legacy. We look forward to continuing our growth journey together.'