Another minority looks likely but it could be very different from the last one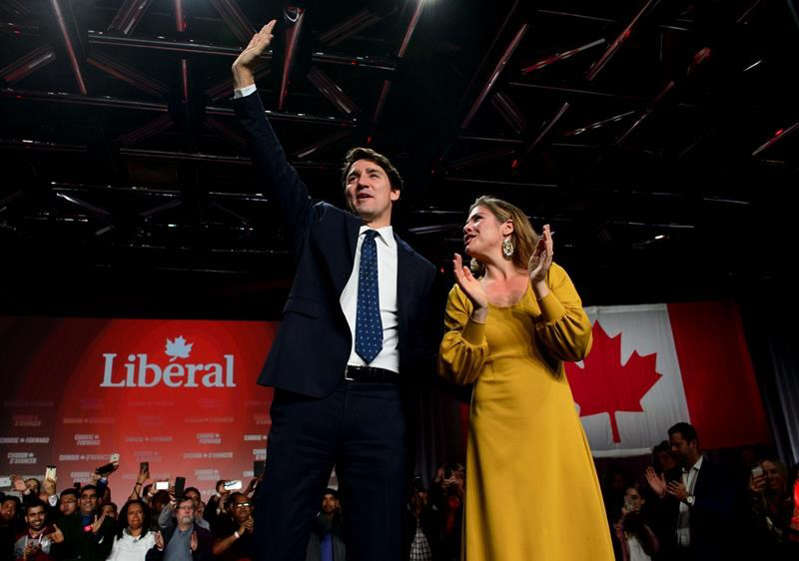 OTTAWA — Canadians have chosen minority governments in four of the last six federal elections and Monday's vote seems likely to produce a fifth.
Whether it will be a Liberal or Conservative minority is anyone's guess.
Polls suggest the two parties are locked in a dead heat, neither within reach of winning a majority of seats in the House of Commons — much as they were in 2019 when Justin Trudeau's Liberals won a relatively stable minority.
But that doesn't mean this election will produce the same result.
Here are some things to keep in mind about how minority governments are formed and what another one might look like:
— Which of the two front-runners ultimately forms government doesn't necessarily depend on who wins the greatest share of the popular vote or even who wins the most seats.
Rather, it depends on which party can command the confidence of the House, notes University of British Columbia political scientist Maxwell Cameron.
And that means: which party is able to muster enough support from one or more smaller parties to win crucial confidence votes?
— If he were to see little prospect of mustering sufficient opposition support to continue governing, Trudeau would likely resign and allow the Conservatives to form government.
But regardless of the outcome, Trudeau has the right to carry on until he is defeated in a confidence vote in the Commons. Opposition parties would get their first opportunity to topple his government by voting against the throne speech, which opens each new session of Parliament.
If the throne speech was defeated, it would be the prerogative of the Governor General to invite Conservative Leader Erin O'Toole to form a new government. O'Toole would then have to gain support from one or more of the other opposition parties in order to command the confidence of the House. If he could not, another election would be triggered.
— In 2019, the Conservatives actually won a slightly larger share of the popular vote but, because so much of it was concentrated in the Prairie provinces, they came up with 36 fewer seats than the Liberals.
There was never any suspense about whether the Liberals would continue to govern. They were only 13 seats short of a majority and NDP Leader Jagmeet Singh, whose party captured 24 seats, had been clear during the campaign that New Democrats would never prop up a Conservative minority.
Trudeau was able to govern without reaching any formal deal with opposition parties, relying on support from different parties at different times to survive confidence votes and pass legislation.
— Singh has not ruled out propping up the Conservatives this time. Nor has Bloc Québécois Leader Yves-Francois Blanchet.
Although O'Toole has shifted the Conservatives more toward the centre of the political spectrum, Cameron suspects it would still be harder for him to find a dance partner in the Commons, since both the Bloc and NDP are more ideologically aligned with the Liberals.
However, Quebec Premier Francois Legault's virtual endorsement of the Conservatives could influence the Bloc to give O'Toole a chance to move into the Prime Minister's Office.
— So what would happen if the NDP were to back the Liberals and the Bloc were to back the Conservatives but, even so, neither of the front-runners could muster majority support in the Commons?
In that case, it's theoretically possible that a handful of Green Party or People's Party MPs could determine which of the front-runners forms government.
— The further either of the front-runners is from the 170 seats needed for a majority, the more leverage the smaller parties would have to make demands in return for their support.
There are three approaches to minorities, notes Cameron, the most common being the informal vote-by-vote approach taken by Trudeau during the past two years. Cameron suspects that would be the likely approach again should Monday's election produce another minority.
However, it's possible that Trudeau or O'Toole might be compelled to go further, negotiating an agreement with one or more smaller parties to prop them up for a period of time in exchange for specific legislative action.
That's how David Peterson's Liberals took power in Ontario in 1985, striking a two-year deal with the NDP to oust the Conservatives, who had won the most seats.
It's also how John Horgan's NDP won power in British Columbia in 2017, ousting the Liberals who had won the most seats by securing the support of the Greens' three members of the legislature.
It's also possible that the smaller parties could demand to be part of a coalition government. But coalitions, while common in other countries, are rare in Canada where the notion has been tainted by an aborted attempt to unseat Stephen Harper shortly after he won a second Conservative minority in 2008.
At that time, the Liberals and NDP negotiated an agreement to form a shaky coalition government, but since both parties combined still fell short of a majority, they had to secure a promise of support from the separatist Bloc Québécois. Further complicating matters, the would-be coalition prime minister, Stéphane Dion, had already resigned as Liberal leader.
Harper railed about the coalition as an affront to democracy, effectively characterizing it as an attempted separatist-backed coup and winning the public relations war. He then persuaded the Governor General to prorogue Parliament, buying himself some time.
By the time Parliament resumed, Dion was gone, the Liberals had got cold feet and the coalition agreement fell apart.
— While the smaller parties might be tempted to make stiff demands in return for their support, Cameron thinks their bargaining power would be limited by the fact that no one would want to plunge the country into yet another election in the midst of the fourth wave of COVID-19.
This report by The Canadian Press was first published Sept. 16, 2021.
Joan Bryden, The Canadian Press
Supreme Court of Canada sides with injured woman in snow-clearing squabble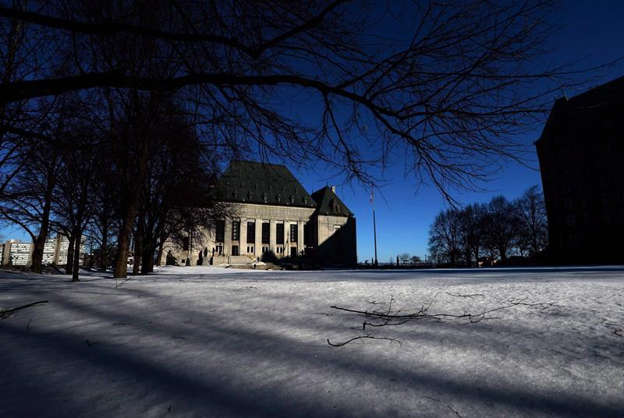 OTTAWA — A woman will get another chance to sue for damages over a leg injury she suffered while climbing through snow piled by a city's plow, the Supreme Court of Canada has ruled.
Taryn Joy Marchi alleged the City of Nelson, B.C., created a hazard when it cleared snow from downtown streets after a storm in early January 2015.
The removal effort left snow piles at the edge of the street along the sidewalk early in the morning of Jan. 5.
Late in the afternoon of Jan. 6, Marchi — then a 28-year-old nurse — parked in an angled spot on the street and, wearing running shoes with a good tread, tried to cross a snow pile to get on to the sidewalk.
Her right foot dropped through the snow and she fell forward, seriously injuring her leg.
Marchi contended the city should have left openings in the snowbank to allow safe passage to the sidewalk.
She pointed to the neighbouring municipalities of Castlegar, Rossland and Penticton in arguing there were preferable ways to clear the streets so as to ensure safe access for pedestrians.
However, the trial judge dismissed her case, saying the city was immune from liability because it made legitimate policy decisions about snow clearing based on the availability of personnel and resources.
In any event, the judge concluded, Marchi assumed the risk of crossing the snow pile and was "the author of her own misfortune."
The B.C. Court of Appeal overturned the decision and ordered a new trial, saying the judge erred in addressing the city's duty of care and the question of Marchi's negligence.
The ruling prompted the City of Nelson to seek a hearing in the Supreme Court.
In a written submission to the high court, the city said its actions amount to "a clear example of a core policy decision" that should be immune from liability.
In her filing with the court, Marchi said city employees made a number of operational decisions that fell below the expected standard of care of a municipality — decisions not required by the written policy.
In its 7-0 ruling Thursday, the Supreme Court said a fresh trial should take place because the city has not proved that its decision on how to clear the snow was "a core policy decision" immune from liability.
While there is no suggestion the city made an irrational or "bad faith decision," the city's core policy defence fails and it owed Ms. Marchi a duty of care, justices Sheilah Martin and Andromache Karakatsanis wrote on behalf of the court.
"The regular principles of negligence law apply in determining whether the City breached the duty of care and, if so, whether it should be liable for Ms. Marchi's damages."
This report by The Canadian Press was first published Oct. 21, 2021.
Jim Bronskill, The Canadian Press
Pfizer will ship millions of vaccine doses for kids as soon as it's approved: Trudeau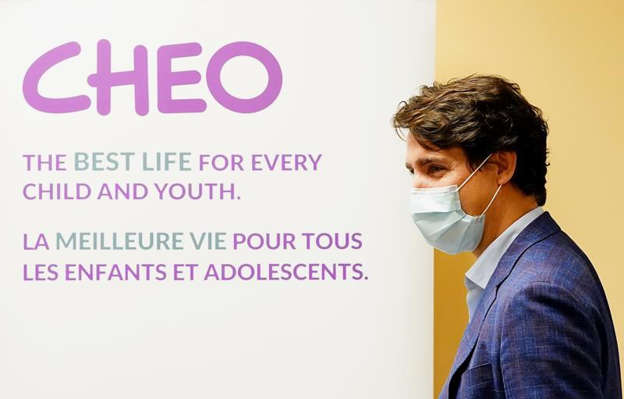 OTTAWA — Prime Minister Justin Trudeau says as soon as Health Canada approves the COVID-19 vaccine for kids, Pfizer will ship millions of doses to vaccinate children as young as five.
Pfizer and BioNTech asked Health Canada Monday to approve the vaccine for children between five and 11 years old but said the doses already shipped for adults are different.
The pediatric formula is for a dose one-third the size as that given to adults and teenagers.
Trudeau said he knows Canadian parents are anxious to get their children vaccinated as soon as possible but urged patience because Health Canada will take the time it needs to complete its process to ensure the data confirms the vaccine is safe and effective for children.
The United States is expected to make a decision for this age group by the end of this month. While Canada has co-operated with both the U.S. and the European Medicines Agency to have common authorization requirements for vaccines, there is no deadline in Canada for the decision to be made.
Trudeau says as soon as that happens, Pfizer will ship "enough to get all kids between five and 11 vaccinated as quickly as possible."
Public Services and Procurement Minister Anita Anand said in a statement that the first shipment will be 2.9 million doses, which is enough to give the first dose to all children in that age group.
Anand said Pfizer agreed to accelerate the deliveries, and that Canada has procured the syringes and other supplies needed to administer the doses.
She said second doses will be delivered depending on how fast the first doses are rolled out.
"This will ensure that Canadian children have vaccines when they need them without keeping doses in freezers for extended periods of time when global demand is so high," said Anand.
Pfizer and BioNTech reported that two 10 microgram doses of vaccine, given approximately 21 days apart, generated a similar antibody response in children between five and 11 years old as the adult-sized doses did when given to people between 16 and 25 years of age.
They earlier had tested three different sized doses for kids, and landed on the 10 microgram dose as the best option.
As of Wednesday, 29.6 million Canadians over the age of 12 have received at least one dose and 27.9 million of those are fully vaccinated with both required doses.
That amounts to 88.5 per cent of all eligible Canadians having at least one dose, and 83 per cent of them being fully vaccinated.
More than 414,000 Canadians have now received a third dose, mainly people with compromised immune systems and some residents in long-term care homes, for whom two doses did not give the same level of immunity as they did to most healthy adults.
Pfizer spokeswoman Christina Antoniou said the pediatric doses will come in vials of 10 doses, with a unique label for children and a different coloured cap to ensure it is differentiated from the vials of adult doses.
The adult doses are shipped in vials with six doses in each.
Moderna is also testing its vaccine on children, with results expected later this fall.
Pfizer and Moderna are both testing the vaccine on children younger than five as well, with clinical trials underway but no certainty on when the data will be ready.
This report by The Canadian Press was first published Oct. 21, 2021.
Mia Rabson, The Canadian Press