Andersson, Flames top Tkachuk, Panthers in shootout 5-4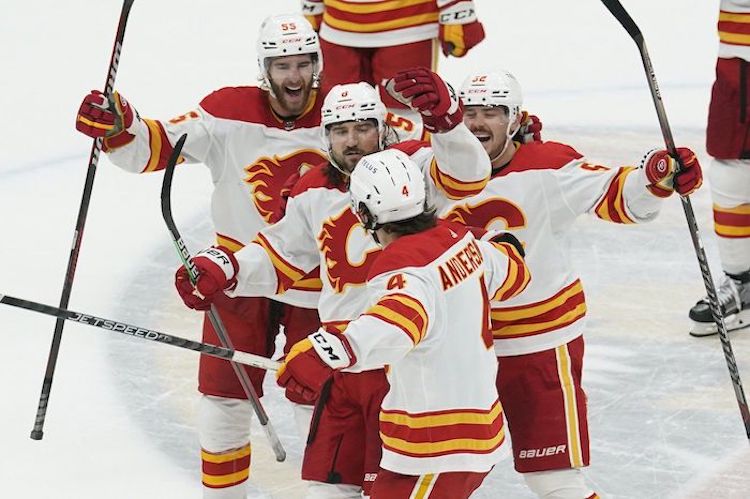 By George Richards in Sunrise
SUNRISE, Fla. (AP) — Rasmus Andersson scored in the fifth round of the shootout to lead the Calgary Flames over the Florida Panthers 5-4 Saturday night in a matchup of teams that made a major trade last summer.
Adam Ruzicka had two goals and an assist for Calgary. Nikita Zadorov and Blake Coleman also scored.
Florida got goals from Colin White, Sam Reinhart, Eetu Luostarinen and Matthew Tkachuk.
"It was a good game,'' Calgary coach Darryl Sutter said. "We fought back through a lot of adversity during the game."
Tkachuk spent six seasons with the Flames before going to Florida in a trade for Jonathan Huberdeau and MacKenzie Weegar on July 22.
Tkachuk scored with 6:14 left in regulation to make it 4-all and help force overtime.
"It felt good to get it to overtime,'' Tkachuk said. "It felt like we were dominating them yet it was somehow 4-3."
Ruzicka scored on a power play at 15:13 of the first period and Zadorov made it 2-0 with a goal 51 seconds into the second.
Florida tied it with two goals in the second — the first coming when Colin White stripped goalie Jacob Markstrom of the puck as he played it along the end board, took off and put it into the vacated net.
Reinhart made it 2-all with a power-play goal from the slot off a pass from Tkachuk.
Both Markstrom and Spencer Knight ended with 31 saves.
"This was a tight, even game where I did not think one team had a long stretch of dominance,'' Florida coach Paul Maurice said. "It is one of those games that, 20 years ago, would have ended in a tie. And you would have thought that was right."
WELCOME BACK
The Panthers honored both Huberdeau and Weegar with a video during a break in the first period. The two were both drafted by and spent their NHL careers with the Panthers before the July trade.
Huberdeau and Weegar both stayed out together for warmups as fans cheered them on.
Florida captain Aleksander Barkov, Huberdeau's longtime linemate, sent one more pass his way before they both skated to their rooms. Huberdeau was booed when he came out — and scored — in the second round of the shootout.
Tkachuk returns to Calgary for the first time since the trade later this month.
"I didn't expect to have that many jerseys out there and that was cool to see that,'' Huberdeau said. "I've been here a long time and I think they gave me a great ovation, so that was cool."
NOTES: Barkov returned to the Florida lineup after missing Thursday's game against Dallas with an undisclosed illness. He did not practice on Friday. … Defenseman Connor Mackey and forward Kevin Rooney were healthy scratches for the Flames. … The Florida power play has scored in six consecutive games.
UP NEXT
Flames: Play at Philadelphia on Monday night.
Panthers: Play at Columbus on Sunday night.
TC Energy shuts down Keystone pipeline system after leak in Nebraska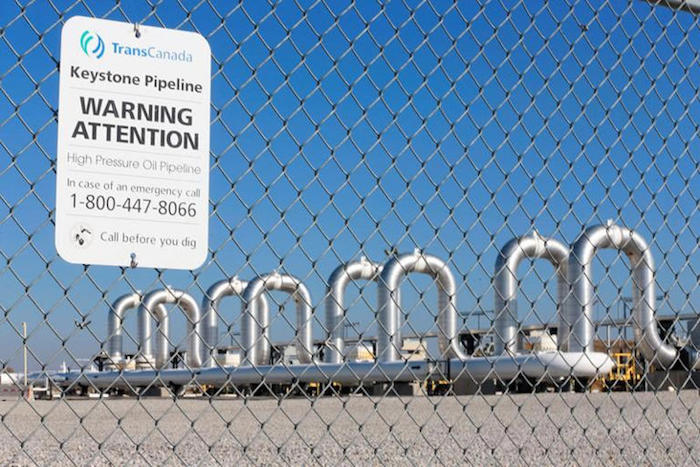 CALGARY — TC Energy Corp. says it has shut down its Keystone pipeline after a leak in Nebraska.
The company says it has mobilized people and equipment in response to a confirmed release of oil into a creek, about 32 kilometres south of Steele City, Neb.
TC Energy says an emergency shutdown and response was initiated Wednesday night after a pressure drop in the system was detected.
It says the affected segment of the pipeline has been isolated and booms have been deployed to prevent the leaked oil from moving downstream.
The Keystone pipeline system stretches 4,324 kilometres and helps move Canadian and U.S. crude oil to markets around North America.
TC Energy says the system remains shutdown as its crews respond and work to contain and recover the oil.
This report by The Canadian Press was first published Dec. 8, 2022.
Companies in this story: (TSX:TRP)
The Canadian Press
Two deputy chief medical officers resign from their positions with Alberta Health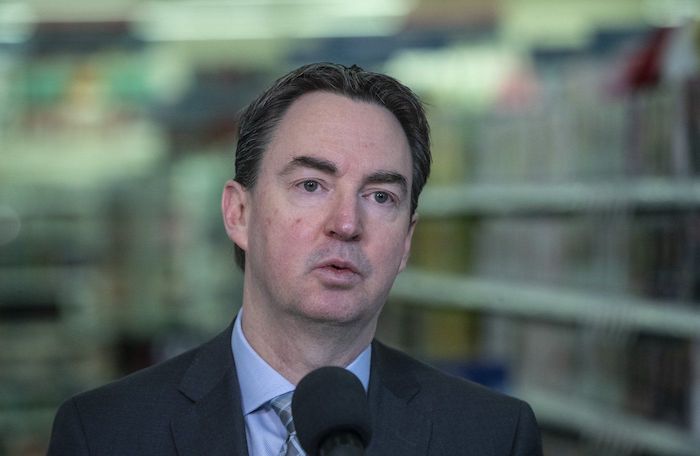 Edmonton – Alberta's two deputy chief medical officers of health are leaving their roles — less than a month after Dr. Deena Hinshaw was removed as the province's top doctor.
Health Minister Jason Copping confirmed during question period Wednesday that both of the doctors have submitted letters of resignation.
"They are still continuing to work at this point in time," he said in the legislature. "We are in the process of actually looking to fill those roles."
A statement from Alberta Health said Dr. Rosana Salvaterra and Dr. Jing Hu, who are listed as public health physicians on the department's website, have given notice.
When reached by her department email, Salvaterra responded: "Unfortunately, we are not able to comment."
She later added that she respects and admires both Dr. Hinshaw and Dr. Hu.
"They are brilliant, hard-working, and compassionate public health physicians and I consider myself fortunate to have had the opportunity to work alongside them for these past 14 months."
Salvaterra, who has extensive public health experience including as the medical officer of health for Peterborough, Ont., joined the office in October 2021.
Her career in public health includes work in "the COVID-19 response, mental health, the opioid response, women's health, poverty reduction, health equity, community food security and building stronger relationships with First Nations."
Hu's out-of-office message said her "last day at work with Alberta Health was Nov. 18, 2022," and noted she wouldn't have access to the department email after that date.
She got extensive training in China and at the University of Calgary before joining the health department in January 2020.
Their resignations came within a month of Hinshaw, who became the face of Alberta's public health response to the COVID-19 pandemic, being removed from her position.
Hinshaw was replaced by Dr. Mark Joffe, a senior executive member of Alberta Health Services, on an interim basis.
"Dr. Joffe will be supported by medical officers of health within AHS, by other staff in the Office of the Chief Medical Officer of Health, and by the Public Health Division," said the statement from Alberta Health late Wednesday.
"We expect these changes to have no impact on the department's and Dr. Joffe's ability to meet the requirements of the Public Health Act."
Hinshaw's dismissal didn't come as a surprise.
Premier Danielle Smith announced on her first day in office in October that she would be replaced.
Smith has made it clear that she blames both Hinshaw and Alberta Health Services for failing to deliver the best advice and care for Albertans as the hospital system came close to buckling in successive waves of the COVID-19 pandemic.
"A lot of the bad decisions were made by Alberta Health Services on the basis of bad advice from the chief medical officer of health," Smith told reporters on Oct. 22.
Smith has not placed the blame on front-line doctors and nurses but broadly on AHS senior management. Joffe, while serving as chief medical officer of health, retains his role in AHS senior management as a vice-president responsible for areas in cancer and clinical care.
Hinshaw, an Alberta-trained public health specialist, became a celebrity of sorts in the first wave of the pandemic in the spring of 2020, as she delivered regular, sometimes daily, updates to Albertans on the virus, its spread and methods to contain it.
This report by The Canadian Press was first published Dec. 7, 2022.
— By Colette Derworiz in Calgary.