Alta. oilpatch recruiting in Maritimes again as drilling set to rise in 2022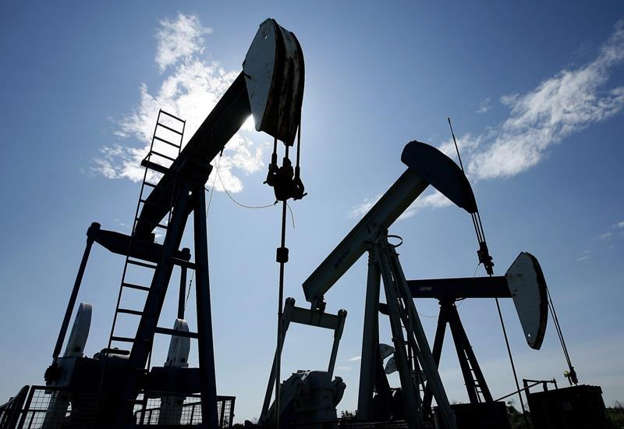 CALGARY — After seven years of layoffs and hard times, employers in Alberta's oilpatch are once again flush with cash and out to lure workers from the Maritimes and other parts of Eastern Canada.
The Canadian Association of Energy Contractors (CAOEC) said Tuesday it is expecting 6,457 oil and gas wells to be drilled in 2022, a more than 25 per cent increase from 2021.
"This is the good news story that we've been waiting for for seven years," Mark Scholz, CAOEC president and chief executive, told reporters at an industry event in Calgary. "This is the first time in a very, very long time that many of our small businesses — who really quite frankly have been on the edge of insolvency and bankruptcy — (are receiving) that message of hope that many people have been waiting for."
Global prices for natural gas and oil are higher than they've been since 2014, the last boom year for Alberta before a price collapse caused widespread bankruptcies and layoffs in the energy sector and plunged the province into recession.
While drilling activity next year isn't expected to reach 2014 heights, strong commodity prices combined with progress on export capacity projects like the Trans Mountain pipeline expansion and Coastal GasLink means the industry is feeling optimistic for the first time in many years. The CAOEC expects increased drilling activity in 2022 to create 35,000 new jobs in Western Canada, an increase of 7,200 jobs year-over-year.
With that increased activity comes a return to something Alberta has traditionally been good at — recruiting eastern Canadians with the lure of vacant jobs and large paycheques. Scholz said a significant portion of the sector's workforce historically came from Newfoundland, the Maritimes, Ontario and Quebec, but many of those workers returned home in recent years due to a shortage of jobs as well as the impact of the COVID-19 pandemic.
Now, the push is on to get those people back. The CAOEC says a potential skilled labour shortage is the "biggest risk" standing in the way of long-term industry recovery, and Scholz said companies will need to carefully manage their capacity.
"Companies are beginning to reach out to some other jurisdictions, like the Maritimes and Quebec and Ontario, where we have traditionally advertised for skilled labour to come out to Western Canada to work," Scholz said. "We're starting to see that historical outreach … But there is going to be a lag in our ability to relocate people back."
Scholz said wages in the oilpatch are already up 10 per cent year-over-year, but it will take more than money to lure eastern Canadians back to Alberta. He said many former rig workers are reluctant to return to their old industry until they know the current recovery will be a sustained one.
"It's just going to take some time to get that confidence back in the workforce," he said.
Long-term, the traditionally 24-hour-a-day, hard-charging oil and gas industry may also have to make some concessions to millennials and members of generation Z, Scholz said.
"What we're starting to see is a younger workforce that has a value system of greater time off with friends and family and a work-life balance," he said. "I think what we're starting to see is the workforce is starting to position the industry in a different type of operating fashion than it has in the past."
Scholz cautioned that while there is optimism in the industry, Alberta's oil and gas sector has undergone a sea change since 2014. After seven years of downturn, the priority for many companies is now paying down debt and fiscal discipline, he said.
"I think we need to temper the expectations of what we have traditionally seen in years past, the oil and gas booms of yesteryear. I think it is a reality that the market, although it is responding to those signals, is going to continue to be very disciplined, very focused and targeted in how that capital is allocated."
Tim McMillan, president and chief executive of the Canadian Association of Petroleum Producers, said Tuesday he views the latest forecast from the drilling and services sector as "encouraging for everybody."
"We are seeing more activity," McMillan said. "It's potentially less than we would have seen at this point in the cycle eight to 10 years ago, but it gives us a solid platform to build on."
"We might be heading into a period we haven't experienced for some time, which is a labour shortage," said Tristan Goodman, president of the Explorers and Producers Association of Canada. "We're just not sure how that's going to play out, but I see it as a potential issue we may have to address."
This report by The Canadian Press was first published Nov. 23, 2021.
Amanda Stephenson, The Canadian Press
Alberta ombudsman says she doesn't have the power to probe EMS dispatch consolidation
EDMONTON — Alberta's ombudsman says she doesn't have the power to investigate a complaint about the decision to consolidate ambulance emergency dispatch services in the province.
The complaint was filed by the cities of Red Deer, Calgary, Lethbridge and the Regional Municipality of Wood Buffalo.
The municipalities have contended that the decision to consolidate the dispatch services to save the government money could put the lives of people in their communities at risk.
In a release late Friday, Ombudsman Marianne Ryan says the decision was technically made by Alberta Health Services, which her office is prohibited by law from investigating.
When the United Conservative government announced the consolidation in August 2020, then health minister Tyler Shandro said the province's dispatch system would allow for better co-ordination of all ground ambulances and air resources.
At the time, the four mayors of the municipalities, none of whom are now still in office, said they were blindsided by the decision and would fight the change.
"While the issue being complained about clearly affects many Albertans, I am bound by my governing legislation to only investigate matters that are clearly within my jurisdiction," Ryan said in the release.
"Given the substance of the complaint has been widely reported in the media and that it relates to an issue affecting a great many Albertans, I advised the mayors that I would be making a public statement."
Last February, a judge granted an interim injunction sought by Alberta Health and Alberta Health Services after the Regional Municipality of Wood Buffalo stopped transferring emergency medical calls to the provincial dispatch centre.
The municipality, which includes Fort McMurray, stopped transferring calls after its council decided the provincial ambulance dispatch service was putting patients at risk due to delays and confusion.
A lawyer for Wood Buffalo had argued it was in the public interest for the municipality to keep handling emergency medical calls through its own dispatch centre.
This report by The Canadian Press was first published Nov. 26, 2021
The Canadian Press
Alberta Ombudsman can't do anything about City of Red Deer complaint about 9-11 Dispatch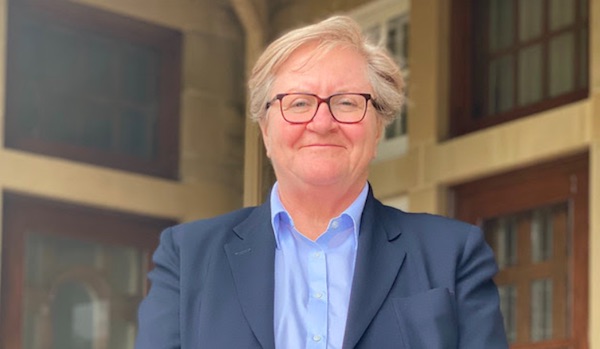 Ombudsman Responds to Municipalities' Complaint About Ambulance Dispatch
Marianne Ryan, Alberta's Ombudsman took the unusual step of publicly commenting on a complaint received involving Alberta Health Services.
The City of Red Deer, along with the municipalities of Calgary, Lethbridge and the Regional Municipality of Wood Buffalo filed a complaint to the Ombudsman regarding Alberta Health Services' consolidation of ambulance emergency dispatch services.
The Ombudsman Act authorizes the Ombudsman to investigate administrative decisions of government ministries and many related bodies, but the Act specifically prohibits her from investigating decisions of Alberta Health Services (AHS).
"My office thoroughly analyzed the complaint and confirmed that the decision to consolidate ambulance dispatch services was indeed made by AHS. While many government-related bodies fall under my jurisdiction, AHS is not one of them," stated Marianne Ryan, Alberta's Ombudsman. "In fact, the Ombudsman Act specifically states that my powers of investigation do not apply to health authorities. My ability to investigate AHS decisions would require a change in legislation. While the issue being complained about clearly affects many Albertans, I am bound by my governing legislation to only investigate matters that are clearly within my jurisdiction."
Investigations by the Ombudsman are conducted in confidence, and it is the Ombudsman's general practice not to comment publicly on complaints, especially ones that are not being investigated.
"Given the substance of the complaint has been widely reported in the media and that it relates to an issue affecting a great many Albertans, I advised the mayors that I would be making a public statement."