'All our margins are gone': Supply chain challenges squeeze small businesses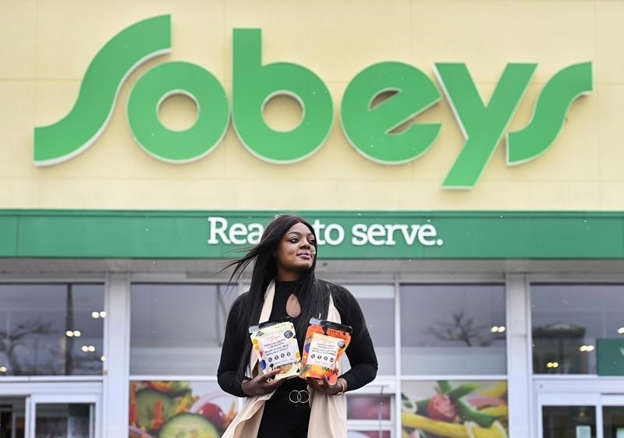 TORONTO — Before the COVID-19 pandemic, Helmi Ansari could get espresso makers and stainless steel water bottles manufactured within three months and delivered to Canada by boat for about US$4,500 per shipping container.
Between labour shortages, rising stainless steel costs and overwhelmed ports, those days are long gone. Ansari's products now take almost a year to make, and he pays about US$28,500 to get 10,000 of them to Canada — assuming he can get them shipped at all.
He's often outbid for boat spots and has to stop shipping companies from sending his goods back to the factory by offering more cash.
"All our margins are gone. We're selling product, but we're not making any money," said Ansari, who owns Grosche International in Cambridge, Ont.
"It's insane. There's absolutely no way that a small business like ours can really continue to cope with this."
The pressures Ansari faces as he fights to keep his company alive are being mirrored by small businesses across the country.
They're feeling the crunch of a tight labour market and supply chain challenges — semiconductor shortages, skyrocketing shipping costs, backed up ports and flooded regions of B.C. — but don't have enough clout or cash to spend their way out of trouble.
The timing couldn't be worse. With the winter holiday nearly in full swing, late shipments and bare shelves could be disastrous for the busiest sales season of the year.
The outcome could be even more grim for companies that were counting on this period to help them rebound from COVID-19 closures and even stave off bankruptcy.
"It's a matter of survival," Ansari said of the supply chain challenges, which pushed his 15-year-old company to take out its first bank loan.
"We have people who depend on our business to be able to put food on the table, so we need to make sure the business survives, but not having inventory would mean … we would have to lay staff off."
Ansari has resisted raising prices, but knows many other companies have taken that route because demand for shipping is at a record high and packages are piling up at many ports, allowing shippers to raise their prices. In some cases, the cost has more than tripled.
The Drewry World Container Index, for example, showed the rate to move a 40-foot container from Rotterdam to New York reached US$6,214 at the start of December and has surged by 208 per cent since last year. The Shanghai-Rotterdam route was even more expensive at US$13,500, up 283 per cent from last year.
Prices are also climbing because Statistics Canada said the annual pace of inflation hit 4.7 per cent last month, the largest year-over-year gain in the consumer price index since February 2003.
Food prices saw a four per cent bump last month alone.
"Meat has gone up by like $2 a pound and my co-packer said it used to go up by 25 cents," said Lola Adeyemi, the founder of It's Souper, a Toronto company making Afro-fusion soups.
She had to increase her pricing to cope with the inflation and a labour shortage at a company Adeyemi hired to manufacture her new sauce line that kicked in just as the products were scheduled for packaging.
Adeyemi had no choice but to rent a kitchen, stock up on supplies and turn to friends, who took time off work to help her cook and bottle batches of green pepper and peri-peri sauces.
"I still don't know if I'll be able to produce it through the producer or if I'll actually just have to keep producing this myself," she said.
David Yeaman has seen many small businesses face similar crunches or struggle to get products made or shipped from overseas.
"We've got some people that are definitely in trouble and looking to retool right now as we speak," said the president of Oro Medonte, Ont.'s Molded Precision Components, which has been trying to speedily reshore their manufacturing.
While companies often opted for foreign production before the pandemic because of lower costs, Yeaman said shipping prices and other expenses have surged so dramatically, businesses are no longer saving as much through overseas manufacturing.
Myriam Maguire, the Montreal designer behind Maguire Boutique, understands those risks well.
She had to create wait-lists for goods sold through her fashion business after European factories closed during COVID-19 outbreaks. The factories reopened, but now problems loom in Asia.
Her $300 combat boots handmade in Florence have been delayed four times because Maguire's outsole supplier struggled to get an ingredient from China.
"Even when they are produced in Italy, the main chemical comes from China, but right now China's keeping as much as possible for themselves, so they're having a really hard time," Maguire said.
She's coping by shipping products by air and using pre-sales and waiting lists to train customers to expect delays.
About 300 people are on the wait-list for combat boots, with no complaints lodged so far.
"During the pandemic, people were ordering stuff on Amazon that would arrive a month after or two months after, so people have gotten used to it," said Maguire.
"The fact that they're more patient really helps small businesses."
This report by The Canadian Press was first published Dec. 5, 2021.
Tara Deschamps, The Canadian Press
Luxury goods tax on super-rich could hit electric vehicles: expert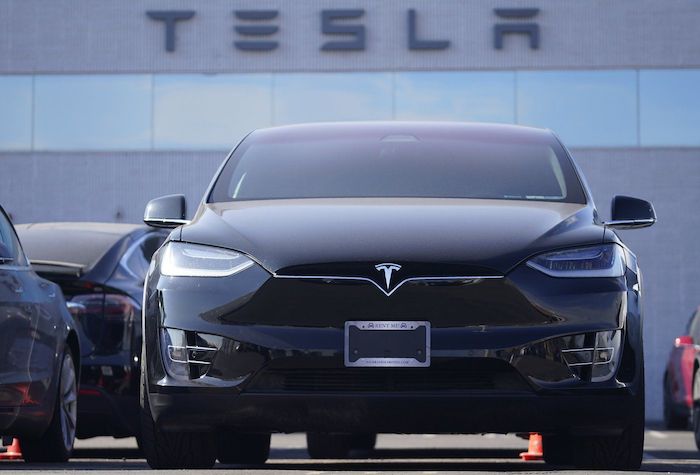 By Marie Woolf in Ottawa
A new tax on yachts, luxury cars and private aircraft designed to hit the super-rich could also cover vehicles meant to help the environment, a tax expert warns.
The luxury goods tax, which will come into force on Sept. 1, will cover cars and SUVs, as well as private planes and helicopters, worth more than $100,000.
The federal tax will also cover yachts and boats — including motorboats — worth more than $250,000.
But senior tax lawyer Héléna Gagné says the new tax could also hit some electric and hybrid vehicles, including Tesla and BMW models, which cost more than $100,000.
The federal government has been encouraging Canadians to invest in clean technology and zero-emission vehicles, which can carry a higher price tag than cars that run on fossil fuels.
Gagné said the thresholds for the tax could also affect people who would not be regarded as wealthy, but have saved up to buy a private plane for a hobby.
"It seems to be assumed that it is only the wealthiest who will be impacted by the luxury tax but it is not necessarily the case," said Gagné, a partner at Osler, Hoskin & Harcourt LLP. "It can also impact indirectly taxpayers who may not consider themselves as being among the wealthiest but who may decide to purchase an electric vehicle with a retail sales price that happens to be over the $100,000 threshold."
Adrienne Vaupshas, a spokeswoman for Finance Minister Chrystia Freeland, said the measures, originally proposed in the 2021 budget, are not designed to hit the middle class.
She said the threshold for the tax for boats was deliberately set at $250,000 so it would cover superyachts and not middle-class families buying boats.
Vaupshas said it was "only right and fair that the very wealthiest are asked to pay their fair share."
"The government was re-elected on a platform that included a commitment to bring forward a luxury tax on yachts, private jets, and luxury cars and implementing this measure is a priority," she said.
The tax was originally proposed in the 2021 budget. It will cover luxury cars, planes, and boats bought for personal use and leisure. Commercial vehicles, including small planes selling seats, and emergency vehicles are among the classes of vehicle exempt from the new tax.
The tax amounts to either 10 per cent of the taxable amount of the item or 20 per cent of the amount over the price threshold — whichever is less.
The NDP has been putting pressure on the federal government to do more to tax the super-rich. Measures to increase taxes on the wealthiest people in Canada, however, were not included in the Liberal-NDP confidence and supply pact.
NDP critic for tax fairness and inequality, Niki Ashton, said at a news conference last month that she wants the federal government to close loopholes she says are being used by the super-rich and corporations to avoid paying billions in taxes.
This report by The Canadian Press was first published Aug. 11, 2022.
Ex-police officer gets 7-plus years in prison in Jan. 6 case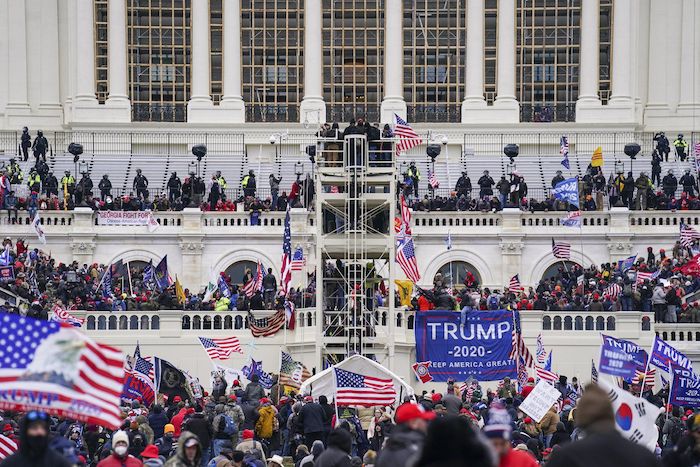 By Michael Kunzelman in Washington
WASHINGTON (AP) — An off-duty Virginia police officer who stormed the U.S. Capitol with a fellow officer was sentenced Thursday to more than seven years in prison, matching the longest prison sentence so far among hundreds of Capitol riot cases.
Former Rocky Mount Police Sgt. Thomas Robertson didn't speak in court before U.S. District Judge Christopher Cooper sentenced him to seven years and three months in prison. Cooper also sentenced Robertson to three years of supervised release after his prison term.
Federal prosecutors had recommended an eight-year prison sentence for Robertson. The sentence he got equals that of Guy Reffitt, a Texas man who attacked the Capitol while armed with a holstered handgun.
Robertson gets credit for the 13 months he has already been jailed.
In April, a jury convicted Robertson of attacking the Capitol on Jan. 6, 2021, to obstruct Congress from certifying President Joe Biden's 2020 electoral victory. Jurors found him guilty of all six counts in his indictment, including charges that he interfered with police officers at the Capitol and that he entered a restricted area with a dangerous weapon, a large wooden stick.
Robertson traveled to Washington on the morning of Jan. 6 with another off-duty Rocky Mount police officer, Jacob Fracker, and a third man, a neighbor who wasn't charged in the case.
Fracker was scheduled to be tried alongside Robertson before he pleaded guilty to a conspiracy charge in March and agreed to cooperate with federal authorities. Cooper is scheduled to sentence Fracker next Tuesday.
Prosecutors have asked Cooper to spare Fracker from a prison term and sentence him to six months of probation along with a period of home detention or "community confinement." They said Fracker's "fulsome" cooperation and trial testimony was crucial in securing convictions against Robertson.