Alberta UCP announces cost of living measures as provincial inflation rate rises
EDMONTON — Alberta's United Conservative government has announced two measures to help curb an increasing cost of living.
The province says will keep a 13-cent provincial excise tax on gasoline in place for three more months after it first came into effect in April.
The fuel tax relief program is to be reviewed in September.
The province said in a second news release it will also provide homes, farms and small businesses with $50 monthly credits for electricity bills in July, August and September.
The rebate will be applied to the bills automatically.
The announcements were made after Statistics Canada reported the province's annual rate of inflation increased to 7.1 per cent last month from 6.3 per cent in April, largely due to higher energy costs.
The province said it wants to provide the targeted support to help Albertans deal with the rising cost of living.
"These rebates, combined with the fuel tax exemption, will help the large majority of Alberta households pay their bills while we make the long-term changes needed to make energy more affordable in the years ahead," said Dale Nally, associate minister of natural gas and electricity.
"Countless Albertans have told us how much the (fuel tax) program has helped them during these challenging economic times," said Minister of Finance Jason Nixon.
"With the program's extension, Alberta's government is continuing to support Albertans and their ability to afford everyday goods."
This report by The Canadian Press was first published June 22, 2022.
The Canadian Press
From Cafe Owner to Political Activist at the heart of the Alberta Prosperity Project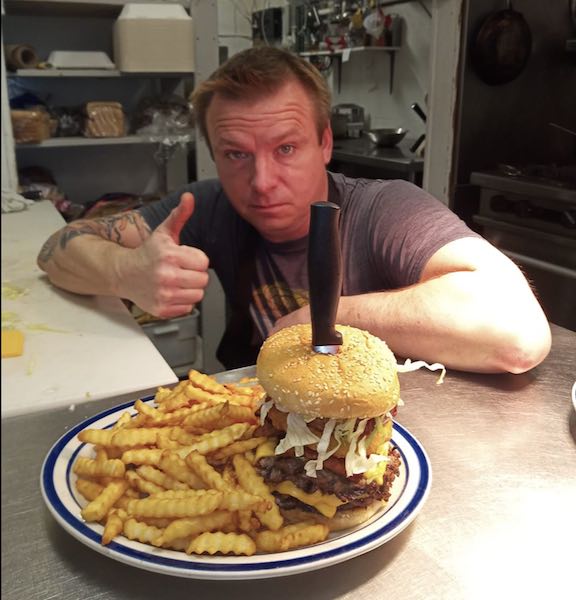 The COVID pandemic has turned Central Alberta Cafe Owner Chris Scott into nothing short of a lightning rod.
Many business owners grumbled and suffered through a couple years of mayhem due to wave after wave of COVID and the various restrictions affecting day to day operations. Where most business owners zigged, Scott, as they say… zagged.
Chances are you know something about his story as he's been in the news and seemingly on a never ending speaking tour ever since this all started.
You likely won't be surprised to know Chis Scott is still operating his cafe, still facing court charges, and heavily involved in trying to influence Alberta politicians.
No matter what side of this discussion you fall on, no matter what you think of the business owners, doctors, and religious leaders who stood in defiance of covid restrictions, this conversation will help you understand where those who have emerged as leaders of those who stood up to the health restrictions are putting their attention in the summer of 2022.
If you're interesting in learning more about the Alberta Prosperity Project.
If you're interested in WS Full Steam Ahead
Voting deadline looms in race to replace Jason Kenney as Alberta UCP leader, premier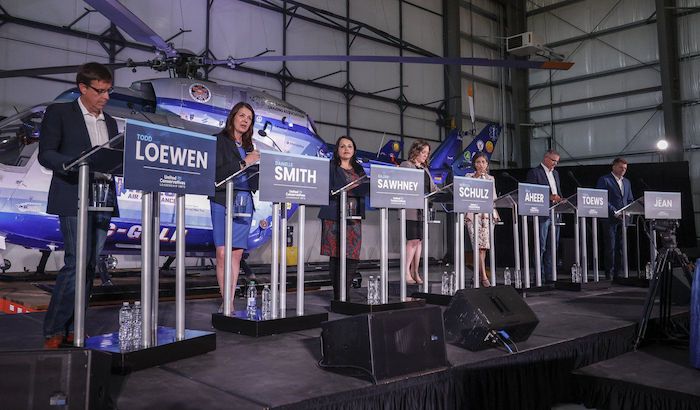 EDMONTON – It's deadline day to buy $10 Alberta United Conservative Party memberships to vote for the next leader and premier.
The party is accepting drop offs by 5 p.m. and online memberships until midnight.
The party will then go through the memberships and confirm information and expects to have the final tally ready in two weeks or so.
Seven candidates are on the ballot seeking to replace Premier Jason Kenney in the party's top job.
Kenney announced in May he was quitting after receiving a lukewarm 51 per cent support in a party leadership review.
The next key date in the race is the second debate, slated for Aug. 30 in Edmonton.
The candidates have been proposing a range of policy ideas from health care to education reform, but the focus of debate has been on how to leverage Alberta's relationship with the federal government to get a better deal in areas such as equalization.
This report by The Canadian Press was first published Aug. 12, 2022.