Alberta to begin taking COVID-19 vaccination bookings Wednesday for ages 5 to 11
EDMONTON — Premier Jason Kenney says Alberta will begin taking online COVID-19 vaccination bookings for youngsters starting Wednesday morning.
Kenney says the province has now received doses of the modified pediatric Pfizer-BioNTech vaccine for children age 5 to 11 and will distribute the vaccines to 120 locations provincewide over the next two days.
He says 391,000 children are now eligible for vaccines, meaning that 94 per cent of all Albertans can get them.
Kenney is urging hesitant parents to seek out information on the efficacy of the drug, which Health Canada says is almost 91 per cent effective with no identifiable side effects.
Alberta joins other provinces set to begin administering the vaccines to children this week, some as early as Wednesday.
The first shipment of the vaccine arrived Sunday and Canada expects to soon have almost three million doses.
Health officials say those under 12 now account for the highest rate of new COVID-19 infections.
"The wait is basically over," Kenney said Tuesday.
"Starting tomorrow morning at 8 a.m., parents and guardians will be able to book first dose appointments for children between ages 5 and 11 to help protect them, their loved ones, and our communities from COVID-19.
"This is welcome news for many parents who will log in, I suspect, first thing tomorrow morning to book their kids' vaccines."
Early uptake has been overwhelming in many provinces, including Manitoba, Ontario and Saskatchewan with tens of thousands of parents booking online as soon as the portal went live.
In Alberta, the plan is to administer the pediatric vaccine through clinics rather than schools.
Kenney said Monday that few students were inoculated on school sites when the vaccine was offered for youth in the 12 to 18 age range. He said there were many cancellations along with challenges in getting consent forms signed.
He said, on the advice of health officials, rapid flow-through clinics are the best route to go.
The Opposition NDP said Kenney's government failed to provide timely vaccinations in schools, leading to the failure of the in-school inoculation program.
To date, Alberta has delivered 6.8 million vaccine doses to those aged 12 and up.
About 88 per cent of eligible Albertans have had at least one dose and 83 per cent are fully vaccinated.
Kenney said Alberta is emerging from the fourth wave of the coronavirus, which swamped hospitals at its peak in September and forced the cancellation of 15,000 surgeries.
Alberta now has 5,000 active COVID-19 cases, a steep reduction from the 15,000 cases two months ago.
There are 475 people in hospital with COVID-19, less than half the peak of 1,100 in late September.
There are 94 Albertans in intensive care with the illness, compared with 266 at the peak.
Kenney said despite the reduction, the health system remains under acute strain as it continues work to catch up on the backlog of surgeries.
This report by The Canadian Press was first published Nov. 23, 2021.
Dean Bennett, The Canadian Press
Alberta ombudsman says she doesn't have the power to probe EMS dispatch consolidation
EDMONTON — Alberta's ombudsman says she doesn't have the power to investigate a complaint about the decision to consolidate ambulance emergency dispatch services in the province.
The complaint was filed by the cities of Red Deer, Calgary, Lethbridge and the Regional Municipality of Wood Buffalo.
The municipalities have contended that the decision to consolidate the dispatch services to save the government money could put the lives of people in their communities at risk.
In a release late Friday, Ombudsman Marianne Ryan says the decision was technically made by Alberta Health Services, which her office is prohibited by law from investigating.
When the United Conservative government announced the consolidation in August 2020, then health minister Tyler Shandro said the province's dispatch system would allow for better co-ordination of all ground ambulances and air resources.
At the time, the four mayors of the municipalities, none of whom are now still in office, said they were blindsided by the decision and would fight the change.
"While the issue being complained about clearly affects many Albertans, I am bound by my governing legislation to only investigate matters that are clearly within my jurisdiction," Ryan said in the release.
"Given the substance of the complaint has been widely reported in the media and that it relates to an issue affecting a great many Albertans, I advised the mayors that I would be making a public statement."
Last February, a judge granted an interim injunction sought by Alberta Health and Alberta Health Services after the Regional Municipality of Wood Buffalo stopped transferring emergency medical calls to the provincial dispatch centre.
The municipality, which includes Fort McMurray, stopped transferring calls after its council decided the provincial ambulance dispatch service was putting patients at risk due to delays and confusion.
A lawyer for Wood Buffalo had argued it was in the public interest for the municipality to keep handling emergency medical calls through its own dispatch centre.
This report by The Canadian Press was first published Nov. 26, 2021
The Canadian Press
Alberta Ombudsman can't do anything about City of Red Deer complaint about 9-11 Dispatch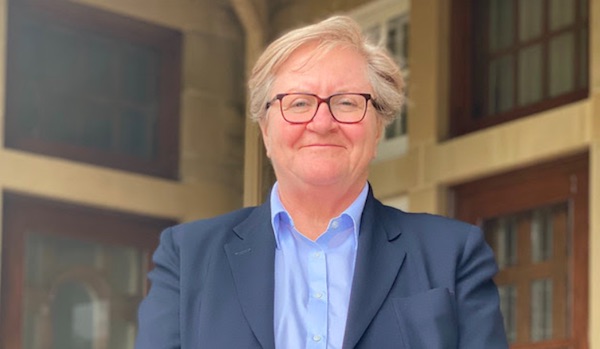 Ombudsman Responds to Municipalities' Complaint About Ambulance Dispatch
Marianne Ryan, Alberta's Ombudsman took the unusual step of publicly commenting on a complaint received involving Alberta Health Services.
The City of Red Deer, along with the municipalities of Calgary, Lethbridge and the Regional Municipality of Wood Buffalo filed a complaint to the Ombudsman regarding Alberta Health Services' consolidation of ambulance emergency dispatch services.
The Ombudsman Act authorizes the Ombudsman to investigate administrative decisions of government ministries and many related bodies, but the Act specifically prohibits her from investigating decisions of Alberta Health Services (AHS).
"My office thoroughly analyzed the complaint and confirmed that the decision to consolidate ambulance dispatch services was indeed made by AHS. While many government-related bodies fall under my jurisdiction, AHS is not one of them," stated Marianne Ryan, Alberta's Ombudsman. "In fact, the Ombudsman Act specifically states that my powers of investigation do not apply to health authorities. My ability to investigate AHS decisions would require a change in legislation. While the issue being complained about clearly affects many Albertans, I am bound by my governing legislation to only investigate matters that are clearly within my jurisdiction."
Investigations by the Ombudsman are conducted in confidence, and it is the Ombudsman's general practice not to comment publicly on complaints, especially ones that are not being investigated.
"Given the substance of the complaint has been widely reported in the media and that it relates to an issue affecting a great many Albertans, I advised the mayors that I would be making a public statement."