Alberta real-estate agents get safety app after Calgary open house assault
CALGARY — An association representing Alberta real-estate agents is providing its members with an emergency response app a month after an alleged sexual assault during an open house.
The Alberta Real Estate Association is including a subscription to the LifeLine Response app at no additional cost to its 10,500 members. The app allows users to alert their personal support network, summon police to their location using GPS and view threat notifications in their areas.
"Quite commonly we're working alone," said association chairwoman Jennifer Gilbert. "We're in unfamiliar locations with relative strangers."
Gilbert said the app had 600 new subscriptions as of Tuesday morning.
"It demonstrates the need."
Calgary police say a real-estate agent was working at an open house last month when a man came into the home. Police say the woman tried ending the conversation, but he kept talking to her. He then grabbed and touched her sexually without her consent. The man left the house and returned two more times.
Merideth Schutter also had a scary experience working as a real-estate agent in Vancouver six years ago.
Two men came into an open house she was holding, locked the door and shoved her into the kitchen cabinets. A young couple came in and the men ran off.
Schutter had a few bumps and bruises, but she knows the situation could have been a lot worse. The experience left her feeling alone and terrified and made her question whether to stay in a career she loved.
"These are crimes of opportunity. As Realtors, we're encouraged to put our faces on things — the sides of buses, social media — and tell people where we are at any given moment," she said.
"If one of my teenagers ever did that, I'd have something to say about it. Yet, here I was doing exactly that for a long time."
Schutter has since left the real-estate business. She is now CEO of PROtect, a safety app inspired by her frightening open house encounter. PROtect syncs with calendars and contacts, so that loved ones and colleagues can be alerted if the user doesn't "check out" at a certain time. There's also an emergency help button.
PROtect has partnered with ReMax, but nurses, young restaurant workers and others have also used it.
"Even somebody who sells insurance and mortgage brokers — places where people are out meeting strangers alone or going into their homes," said Schutter.
Safety should be top of mind for everyone in the business — not just women, said Gilbert.
She advises agents to do their homework before meeting a new client and to let loved ones or colleagues know when and where a meeting is happening.
It's a good idea to note the property's exit points, she said, and to let neighbours know if an open house is going to happen, so they can keep an eye out for anything odd.
"Maybe don't meet with somebody out at that acreage at 8:30 at night by yourself, unless you've met with them in-office first."
Lauren Krugel, The Canadian Press
'Freedom Convoy' organizer Tamara Lich expected to have bail hearing today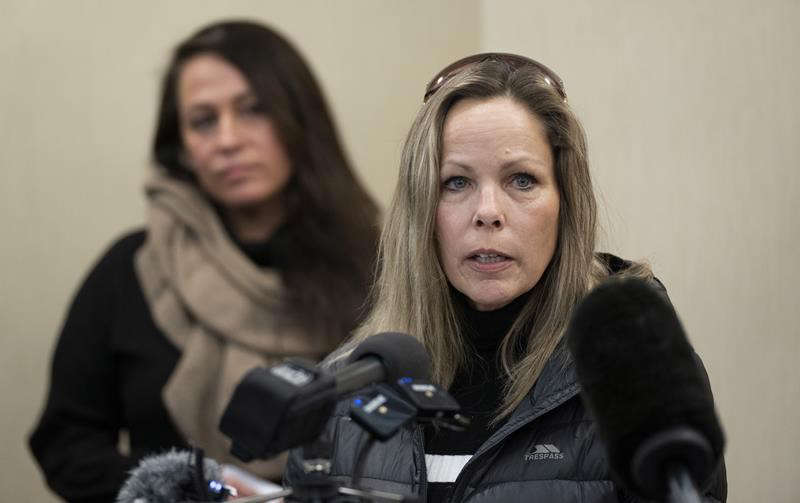 OTTAWA — Tamara Lich, an organizer of the "Freedom Convoy," is set to appear in an Ottawa court today for a bail hearing after being arrested last week for allegedly breaching one of her bail conditions.
She was arrested in Medicine Hat, Alta., where she lives, on a Canada-wide arrest warrant sought by the Ottawa police.
Police transported her to the capital and she briefly appeared before an Ottawa judge on Thursday before remaining in custody over the weekend.
Lich was a key figurehead of the massive protest that overtook the capital's downtown streets for more than three weeks in February.
She and fellow protest organizer Chris Barber are jointly accused of mischief, obstructing police, counselling others to commit mischief and intimidation.
She was released with a long list of conditions, including a ban from all social media and an order not to support anything related to the "Freedom Convoy."
Police have not said which condition she's accused of breaching.
This report by The Canadian Press was first published July 5, 2022.
—
This story was produced with the financial assistance of the Meta and Canadian Press News Fellowship.
The Canadian Press
Bank of Canada's rapid rate hikes likely to cause a recession, study finds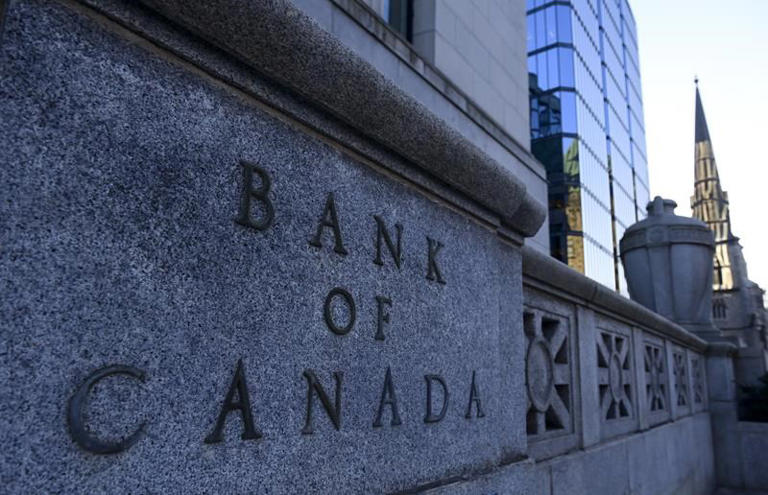 OTTAWA — The Bank of Canada's strategy of rapidly increasing its key interest rate in an effort to tackle skyrocketing inflation will likely trigger a recession, a new study from the Canadian Centre for Policy Alternatives (CCPA) says.
The research institute says if the central bank aims to bring inflation down from 7.7 per cent to its two per cent target by quickly raising rates, it could cause significant "collateral damage," including 850,000 job losses.
It adds that the central bank has had a zero per cent success rate with this approach, noting that a 5.7 per cent drop in the inflation rate has happened three times over the last 60 years, each time after big rate hikes and accompanied by a recession.
The CCPA says it's time for a new policy on inflation.
It says the Bank of Canada could potentially reduce the risk of sending the economy into a recession if it adjusts its target inflation rate to four per cent.
This study comes a day after the Bank of Canada released two quarterly surveys which revealed consumers and businesses expect inflation to stay high for several years.
This report by The Canadian Press was first published July 5, 2022.
The Canadian Press