Alberta man pleads guilty to killing woman and her 16-month-old son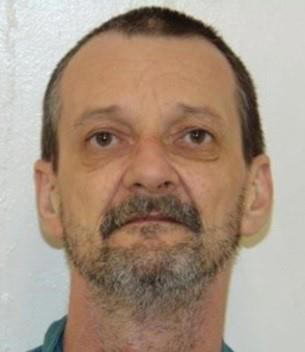 "Ms. Busch and Mr. McConnell had moved to Hinton so Mr. McConnell could work in the area's oil and gas sector," LeFeuvre said. "Ms. Busch took care of Noah and managed the family's home."
Four years earlier, Edmonton police issued a warning about Major being released into the community. The warning at the time said there was a chance he could harm "a female, including children."
Shortly after he was charged for killing Busch and Noah, RCMP said Major had not been subject to any recognizance conditions since July 2020.
LeFeuvre said Major had been living at the apartment in Hinton since October 2020.
GRAPHIC WARNING: The following details may disturb some readers.
"Mr. Major interfered with Ms. Busch's body by cutting her open and removing various body parts," he said.
"Moments after killing Ms. Busch, Mr. Major intentionally killed Noah McConnell by forcing a sock down his throat and tying a plastic bag over his head."
Major's three-day sentencing hearing is scheduled for November.
Justice Marta Burns said the sentencing is to be held at that time to await the Supreme Court of Canada's decision on the constitutionality of consecutive life sentences for multiple murders.
This report by The Canadian Press was first published May 16, 2022.
— By Daniela Germano in Edmonton
The Canadian Press
Kadri's winner halts Coyotes' comeback effort as Flames earn 3-2 victory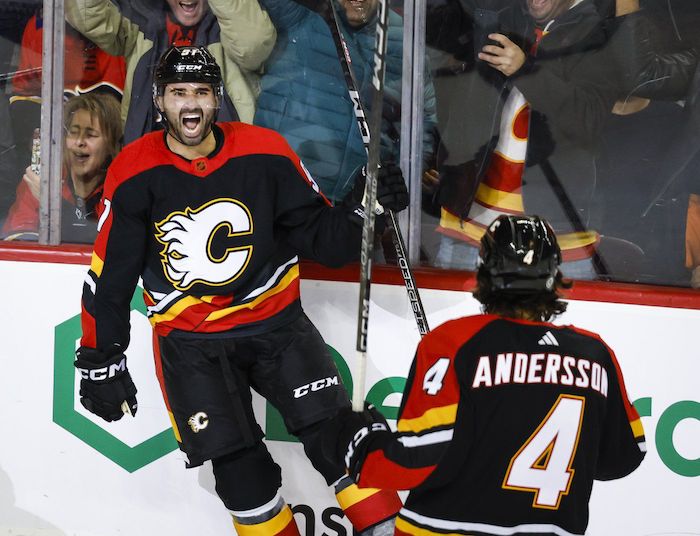 By Darren Haynes in Calgary
Nazem Kadri scored the game-winning goal at 15:42 of the third period and added two assists to lead the Calgary Flames to a 3-2 victory over the Arizona Coyotes on Monday.
Dillon Dube and Elias Lindholm also scored for Calgary (12-10-3), which has won five of its last six games at the Saddledome. Jonathan Huberdeau chipped in a pair of assists.
Shayne Gostisbehere and Jeff Chychrun each had a goal and an assist for Arizona (7-12-4), which has won just one of its last 10 (1-6-3).
Dan Vladar, starting for the fifth time in the last seven games, made 18 stops to even his record at 4-4-1.
Karel Vejmelka had 24 stops for the Coyotes in falling to 6-7-3.
Down 2-1 to start the third period, Arizona tied it at 5:50 when Chychrun snapped a shot over Vladar's shoulder. It was Chychrun's third goal in seven games since the defenceman returned from a wrist injury that sidelined him the first six weeks of the season.
But nine minutes later, Chychrun took a tripping penalty that proved to be costly.
Calgary regained the lead as Tyler Toffoli neatly set up Kadri, who notched his team-leading ninth goal of the season.
The Flames finished the night a perfect 2-for-3 on the power play, after having been in a slump, going 2-for-21 over the previous seven games.
Arizona went 0-for-2 on the man advantage.
Fuelled by back-to-back power plays early in the first period, Arizona held a 7-1 edge in shots at the 13-minute mark of the first period before Calgary started to tilt the ice in its favour.
After an extended stretch of pressure in the Coyotes' end, Dube opened the scoring deflecting a Chris Tanev point shot at 14:13 of the frame for his fifth goal of the season and fourth goal in his last eight games.
Just under three minutes later, Lindholm netted a power-play marker for his ninth of the campaign.
The Flames piled up 15 shots in a row before the Coyotes, having gone over 15 minutes without testing Vladar, finally directed a puck on the Calgary net seven minutes into the second.
With Vejmelka keeping the visitors within two, Arizona cut its deficit in half at 13:53 of the second. Rookie right-winger Matias Maccelli sent a drop pass to Gostisbehere whose shot found its way through a couple of screens and in off Vladar's arm.
HOMECOMING WEEK
Coyotes defenceman Juuso Valimaki, selected 16th overall in the 2017 draft, is the fourth Flames first-round pick to play against Calgary during its homestand. He follows Matthew Tkachuk (2016) and Sam Bennett (2014) with Florida on Tuesday and Sean Monahan (2013) with the Canadiens on Thursday.
ROOKIE RISING
Maccelli's assist extends the 22-year-old's point streak to four games (one goal, five assists). It's also his 15th helper on the season, which leads all rookies. Maccelli is second in rookie scoring behind Seattle's Matty Beniers.
UP NEXT
Coyotes: Having not played at home since Nov. 3, Arizona's stretch of 14 straight games on the road concludes on Wednesday in Edmonton.
Flames: Wrap up their five-game homestand on Wednesday against Minnesota.
This report by The Canadian Press was first published Dec. 5, 2022.
Dowd's winner lifts Capitals past Oilers 3-2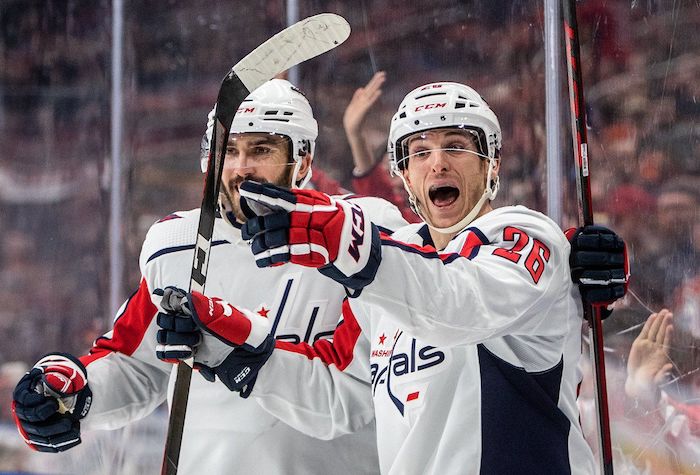 By Shane Jones in Edmonton
Throwing 50 shots on net proved to be a successful recipe for the Washington Capitals on Monday.
Nic Dowd scored the game winner as the Capitals snapped a two-game losing skid with a 3-2 victory over the Edmonton Oilers. Washington outshot Edmonton by 20 in the win.
"It was one of our best wins of the season," Capitals coach Peter Laviolette said. "I thought it was every guy in there that played really hard and came out the right way in the first period and were doing the right things.
"We had gotten away from that for a couple of games. I thought we did a good job tonight of trying to push it and control the game."
Lars Eller and T.J. Oshie also scored for the Capitals (11-12-4), who have gone 2-5-3 in their last 10 road games. Charlie Lindgren made 28 saves.
"It was good, especially considering we have so many guys out," Eller said of his team's high-octane performance. "We haven't had that many wins in this building, It is a tough place to come in to and we gave it everything we had and it was enough today.
"We were playing to our identity with good forechecking and forcing some turnovers and having some long times in the zone cycling and long attacks. That is the stuff we are doing when we are playing our best and we saw some of that today. There were a lot of positives."
Brett Kulak and Connor McDavid replied for the Oilers (14-12-0), who have lost two of their last three. Stuart Skinner stopped 47 shots.
With yet another bad start, Edmonton was fortunate to emerge from the first period without surrendering a goal, despite being blitzed by Washington, getting outshot 22-12.
"We come in here and we talk about it every day," Oilers defenceman Darnell Nurse said of his team's rough starts. "We sit here after the game, talk about it over and over and over. … We want to have good starts each and every night but, you know, we're sitting here and it's a part of our game. We're almost a quarter of the way through the season.
"The more we just talk away and pester at it, we need to just show up and play. Relax, pin our ears back and come out on the on the attack."
Skinner was rock solid in the opening frame, particularly during a Washington power play where he made seven saves in one sequence, including a pair of one-timers from Alex Ovechkin and an opportunity in tight for Oshie.
Despite the slow start, the Oilers opened the scoring 1:44 into the second period as Kulak unleashed a blast from the point with traffic in front for his first of the season.
Washington levelled the score just under six minutes later. Leon Draisaitl coughed the puck up in his own zone, giving Eller a clear path to the net and he beat Skinner following a deke for his fourth of the campaign.
Edmonton regained the advantage with 4:35 to play in the middle frame when McDavid picked off a John Carlson pass and blazed up ice on a breakaway before beating Lindgren through his legs for a short-handed marker.
McDavid's 22nd of the year pushed his goal streak to five games. It is the best start through 26 games of his career, with his previous best being 16 goals in that span.
The Capitals answered back on the same power play, however, on a perfect three-way passing effort that was finished off when Oshie blasted a feed from Dylan Strome into the net. The shot totals were 41-19 for the visitors after 40 minutes.
Washington grabbed its first lead 7:13 into the third period as a buzzing Aliaksei Protas came in on a partial break, but instead dropped it back to Dowd, who wired home his fourth to give his team the eventual win.
NOTES:
Both teams have been badly hit with injuries. Missing from the Washington lineup were Nicklas Backstrom (hip surgery), Connor Brown (torn ACL), Carl Hagelin (hip surgery), Tom Wilson (torn ACL), Beck Malenstyn (upper body), Dmitry Orlov (lower body), Darcy Kuemper (upper body) and Martin Fehervary (upper body). … Hunter Shepard was called up from the Hershey Bears of the American Hockey League to serve as the backup goalie with Kuemper getting injured in their last game against Calgary. … The Oilers were missing Evander Kane (wrist surgery), Warren Foegele (undisclosed), Ryan McLeod (undisclosed) and Zach Hyman, who took a stick to the head in Saturday's contest against Montreal. The Oilers did get some good news, with Kailer Yamamoto able to return after missing 11 games with an undisclosed injury.
UP NEXT:
Both teams return to action on Wednesday. The Capitals close out a six-game road trip in Philadelphia against the Flyers. The Oilers play the third of a four-game homestand when they host the Arizona Coyotes.
This report by The Canadian Press was first published Dec. 5, 2022.