Alberta government earmarks $20M to help food banks, agencies during inflation crisis
By Bill Graveland in Calgary
An Alberta cabinet minister says it makes more sense now to help people in the province suffering from an "inflation crisis" and skyrocketing utility bills than waiting for another seven months.
Matt Jones, minister of affordability and utilities, said he's not about to apologize for providing help at this point, even though there's a provincial election expected in the province in May.
"I would say there either is a cost of living and inflation crisis or there isn't. Albertans are certainly feeling it and the next question becomes, should the government respond to address the real needs of Albertans now or wait for seven months?" Jones said Wednesday in Calgary during an announcement that the province is to provide $20 million over the next two years to help food banks.
"I'm not prepared to tell families to wait to feed their families or to get to work. We've been financially disciplined for three years, so we are in a position to do so and I think it's important that we support Albertans in their time of greatest need."
Alberta is on track for a $13-billion surplus this year due to rebounding oil and gas prices, with an update on the budget coming Thursday.
The money is to include $10 million in direct funds and an additional $10 million in matching funds toward food banks, charities, non-profits and civil society organizations.
Jeremy Nixon, minister of seniors, community and social services, said there is an "immediate crisis, so I think that adds to the answer why now."
"Many Albertans rely on food banks, which is why I am so grateful for the work they do in their local communities. It is my goal to ensure that no Albertan ever needs to wonder where their next meal will come from," Nixon said.
"During the pandemic there was also a crisis, so this isn't new. We recently put $6 million into food banks then and we're building on that."
Food Banks Alberta CEO Arianna Scott said the money is critical to meet rising needs from the public.
"When (the) Hunger Count (report) came out nationally in October, Alberta experienced a 73 per cent increase since 2019. So it is the largest increase across the country. It is also the largest increase that Alberta has ever experienced," Scott said.
"We hear from our members every day that the number of new clients coming through the door is increasing exponentially. The majority of our members continue to experience an increase month over month throughout this year."
Premier Danielle Smith announced Tuesday payouts of $600 for middle- to lower-income families in a provincewide TV address. Those with a household income of less than $180,000 a year are to get $600 for each child under 18 over a period of six months. The same income threshold and benefit applies to seniors.
The government is also promising to remove its provincial gasoline tax and to continue providing electricity rebates.
Jones said Wednesday that those not eligible for the $600 payouts aren't being left out.
"The vast majority of Albertans will be eligible for up to $500 in electricity rebates and even more when you combine the fuel tax relief," he said.
"I think we would all agree as the cost of living and inflation crises persist, we must target additional supports to where it is needed most."
In Calgary, Opposition NDP Leader Rachel Notley said she welcomes more money for food banks but hopes it doesn't come at the expense of help for other aid agencies.
Notley said food banks must remain a last resort and the United Conservative government has accelerated the need for them by cutting supports like rent subsidies. The government also de-indexed benefits for seniors and the vulnerable in 2019 and recently committed to re-indexing them.
"In the long-term, we still need to design our programs to eliminate the need for food banks," said Notley. "That must be a priority for the provincial government."
This report by The Canadian Press was first published Nov. 23, 2022.
TC Energy shuts down Keystone pipeline system after leak in Nebraska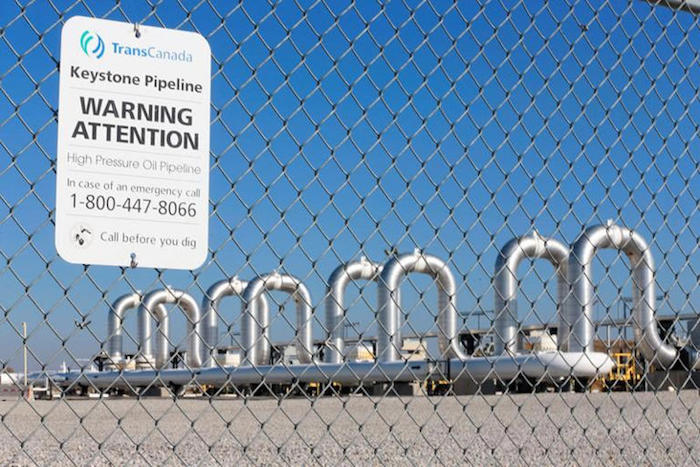 CALGARY — TC Energy Corp. says it has shut down its Keystone pipeline after a leak in Nebraska.
The company says it has mobilized people and equipment in response to a confirmed release of oil into a creek, about 32 kilometres south of Steele City, Neb.
TC Energy says an emergency shutdown and response was initiated Wednesday night after a pressure drop in the system was detected.
It says the affected segment of the pipeline has been isolated and booms have been deployed to prevent the leaked oil from moving downstream.
The Keystone pipeline system stretches 4,324 kilometres and helps move Canadian and U.S. crude oil to markets around North America.
TC Energy says the system remains shutdown as its crews respond and work to contain and recover the oil.
This report by The Canadian Press was first published Dec. 8, 2022.
Companies in this story: (TSX:TRP)
The Canadian Press
Two deputy chief medical officers resign from their positions with Alberta Health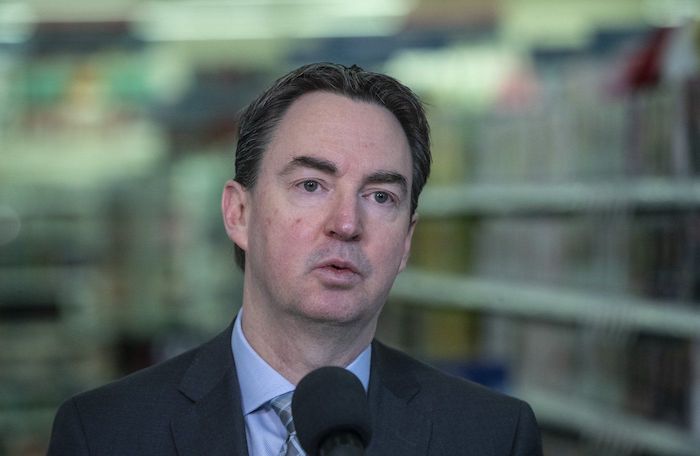 Edmonton – Alberta's two deputy chief medical officers of health are leaving their roles — less than a month after Dr. Deena Hinshaw was removed as the province's top doctor.
Health Minister Jason Copping confirmed during question period Wednesday that both of the doctors have submitted letters of resignation.
"They are still continuing to work at this point in time," he said in the legislature. "We are in the process of actually looking to fill those roles."
A statement from Alberta Health said Dr. Rosana Salvaterra and Dr. Jing Hu, who are listed as public health physicians on the department's website, have given notice.
When reached by her department email, Salvaterra responded: "Unfortunately, we are not able to comment."
She later added that she respects and admires both Dr. Hinshaw and Dr. Hu.
"They are brilliant, hard-working, and compassionate public health physicians and I consider myself fortunate to have had the opportunity to work alongside them for these past 14 months."
Salvaterra, who has extensive public health experience including as the medical officer of health for Peterborough, Ont., joined the office in October 2021.
Her career in public health includes work in "the COVID-19 response, mental health, the opioid response, women's health, poverty reduction, health equity, community food security and building stronger relationships with First Nations."
Hu's out-of-office message said her "last day at work with Alberta Health was Nov. 18, 2022," and noted she wouldn't have access to the department email after that date.
She got extensive training in China and at the University of Calgary before joining the health department in January 2020.
Their resignations came within a month of Hinshaw, who became the face of Alberta's public health response to the COVID-19 pandemic, being removed from her position.
Hinshaw was replaced by Dr. Mark Joffe, a senior executive member of Alberta Health Services, on an interim basis.
"Dr. Joffe will be supported by medical officers of health within AHS, by other staff in the Office of the Chief Medical Officer of Health, and by the Public Health Division," said the statement from Alberta Health late Wednesday.
"We expect these changes to have no impact on the department's and Dr. Joffe's ability to meet the requirements of the Public Health Act."
Hinshaw's dismissal didn't come as a surprise.
Premier Danielle Smith announced on her first day in office in October that she would be replaced.
Smith has made it clear that she blames both Hinshaw and Alberta Health Services for failing to deliver the best advice and care for Albertans as the hospital system came close to buckling in successive waves of the COVID-19 pandemic.
"A lot of the bad decisions were made by Alberta Health Services on the basis of bad advice from the chief medical officer of health," Smith told reporters on Oct. 22.
Smith has not placed the blame on front-line doctors and nurses but broadly on AHS senior management. Joffe, while serving as chief medical officer of health, retains his role in AHS senior management as a vice-president responsible for areas in cancer and clinical care.
Hinshaw, an Alberta-trained public health specialist, became a celebrity of sorts in the first wave of the pandemic in the spring of 2020, as she delivered regular, sometimes daily, updates to Albertans on the virus, its spread and methods to contain it.
This report by The Canadian Press was first published Dec. 7, 2022.
— By Colette Derworiz in Calgary.