Air Canada on upward trajectory but losses continue amid high demand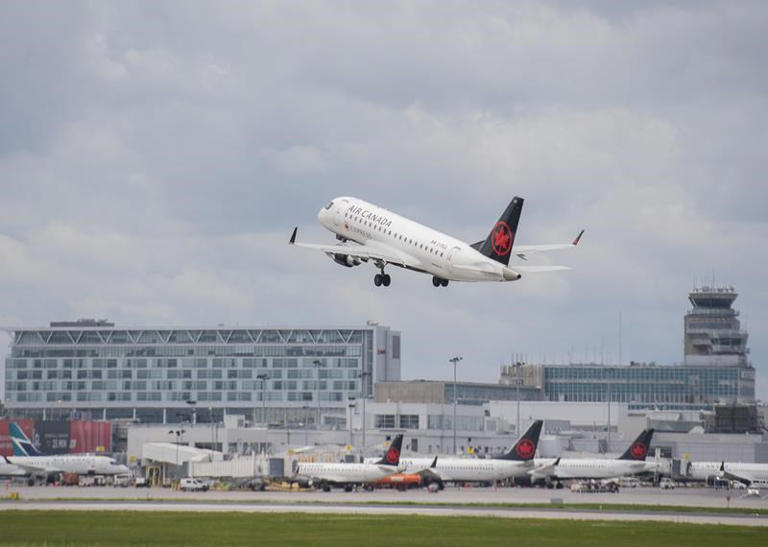 By Christopher Reynolds in Montreal
Air Canada raked in a nearly five-fold revenue increase in its latest quarter, but continued to suffer net losses in the hundreds of millions due to a "very challenging" three months, said CEO Mike Rousseau.
While falling short of forecasts, the sunnier earnings come after months of global industry turbulence as airlines, airports and governments try to catch up with a massive travel rebound that has unleashed scenes of chaos in terminals.
Customer volume shot up to 9.1 million passengers in the quarter ended June 30, reaching 71 per cent of levels from the same period in 2019. Staffing numbers were even higher compared to the pre-pandemic payroll, Air Canada said Tuesday.
"But despite all the planning, the increased traffic has created difficulties for all participants in the air transport system, a situation that we're seeing around the globe," Rousseau told analysts on a conference call.
Air Canada "regret(s)" the disruptions its passengers have faced, he said, while chief operations officer Craig Landry offered an apology for the lack of "operational stability."
But Landry also pointed the finger at other industry players for the cascade of cancellations and other hiccups.
"These effects were primarily driven by resourcing challenges and could be seen in airport security screening, Canada and U.S. border customs processing, air traffic control, maintenance providers, equipment supply chains, aircraft catering and fuelling partners, just to name a few," he said.
Mechanical failures at airport baggage systems have also played a role in the constant luggage mishaps that have plagued passengers over the summer, he added.
The difficult summer ramp-up pushed Air Canada and Toronto's Pearson airport to the very top of global flight delay lists, with Canada's largest airline frequently reaching No. 1 for percentage of delayed trips — up to two-thirds of scheduled flights on some days — in June and July.
However, its performance has improved markedly in the past four weeks after the company slashed more than than 15 per cent of its scheduled flights in July and August, affecting hundreds of thousands of customers.
On Tuesday, Air Canada reported a second-quarter loss of $386 million compared with a loss of $1.17 billion a year earlier, when extensive flight restrictions due to COVID-19 were still in place. Revenue totalled $3.98 billion, compared with $837 million during the same time last year.
The Montreal-based carrier said its loss for the three months ended June 30 totalled $1.60 per diluted share, compared with a loss of $3.31 per diluted share in the second quarter of 2021.
The outcome fell 94 per cent below analysts' expectations of 83 cents per diluted share in losses, according to financial data firm Refinitiv.
This report by The Canadian Press was first published Aug. 2, 2022.
Companies in this story: (TSX:AC)
The return of Zellers: Hudson's Bay to resurrect Canadian discount retail chain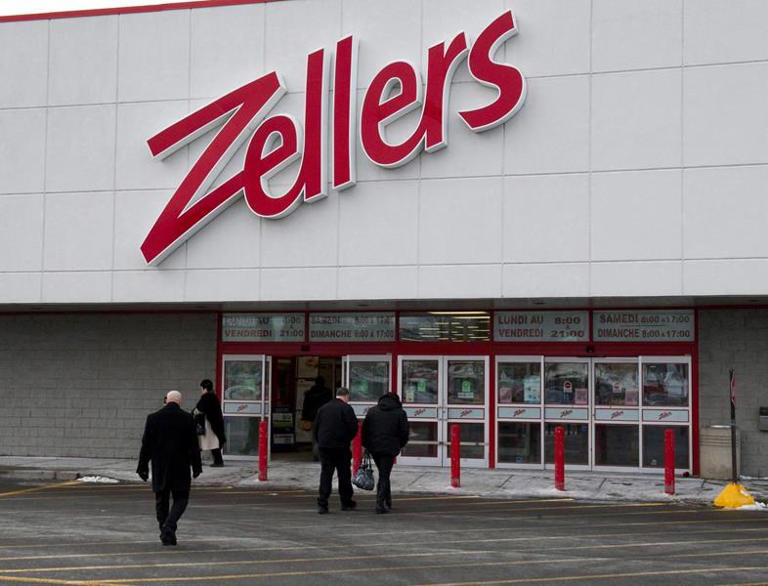 Canadian department store Zellers hopes to make a comeback next year, a decade after the discount chain shuttered most of its locations.
Hudson's Bay Co. said Zellers will debut a new e-commerce website and expand its brick-and-mortar footprint within select Hudson's Bay department stores across the country in early 2023.
The company said the relaunched Zellers will offer "a digital-first shopping journey that taps into the nostalgia of the brand."
The return of Zellers comes as soaring inflation drives consumers to discount retailers in search of lower prices and fierce competition from existing stores like Walmart and Dollarama.
It also comes amid an ongoing lawsuit over a Quebec family's use of the Zellers brand.
The Moniz family is behind various recent trademark applications and corporate registries, including Zellers Inc., Zellers Convenience Store Inc. and Zellers Restaurant Inc.
In a statement of claim filed last fall, HBC accused the Moniz family of trademark infringement, depreciation of goodwill and so-called passing off — the deceptive marketing or misrepresentation of goods.
The Zellers department store was founded in 1931 and acquired by HBC in 1978.
It operated as the discount division of its flagship Hudson's Bay department stores, with the slogan "Where the lowest price is the law."
The store hit its peak of about 350 locations in the late 1990s before losing ground to big box competitors such as Walmart.
In 2011, HBC announced plans to sell the majority of its remaining Zellers leases to Target Corp., closing most stores by 2013.
The retailer kept a handful of Zellers locations open as liquidation outlets until 2020.
The company recently launched pop-up Zellers shops inside Hudson's Bay department stores in Burlington, Ont., and in Anjou, Que.
This report by The Canadian Press was first published Aug. 17, 2022.
Brett Bundale, The Canadian Press
Inflation "slows" to 7.6 per cent in July, Statistics Canada says
Ottawa – Canada's year-over-year inflation rate slowed to 7.6 per cent in July, with the deceleration largely driven by a decline in gas prices.
The inflation rate hit a nearly 40-year-high of 8.1 per cent in June, but economists were widely expecting inflation to have since slowed.
In its latest consumer price index report, Statistics Canada said the rise in prices in July was the smallest monthly gains since December 2021.
It also marks the first decline in year-over-year inflation since June 2020.
The federal agency said gas prices rose 35.6 per cent year-over-year in July, compared with 54.6 per cent in June.
"Ongoing concerns related to a slowing global economy, as well as increased COVID-19 pandemic public health restrictions in China and slowing demand for gasoline in the United States led to lower worldwide demand for crude oil, putting downward pressure on prices at the pump," the report said.
But while gas prices declined, food prices at grocery stores rose at the fastest pace since August 1981, with prices up by 9.9 per cent on a year-over-year basis compared with 9.4 per cent the previous month.
Bakery goods are up 13.6 per cent since last year amid higher input costs as the Russian invasion of Ukraine continues to put upward pressure on wheat prices. The prices of other food products also rose faster, including eggs, which are up 15.8 per cent, and fresh fruit, up 11.7 per cent since last year.
As mortgage costs increase with higher interest rates, the report notes rent prices are accelerating, rising faster in July than the previous month.
With more Canadians travelling during the busy summer season, airfares rose by around 25 per cent in July compared with the previous month. Traveller accommodation prices rose by nearly 50 per cent since a year ago, with the largest price increases in Ontario.
As countries around the world struggle with skyrocketing prices, there are some signs inflation is beginning to ease, with the U.S. seeing its inflation rate decline in July as well.
Still, inflation is well above the Bank of Canada's two per cent target.
The central bank is watching the latest reading of inflation as it gears up to make its next key interest rate on Sept. 7, when it's expected to raise borrowing rates again.
This report by The Canadian Press was first published Aug. 16, 2022.