Aid shipment to Afghanistan cancelled due to anti-terrorist law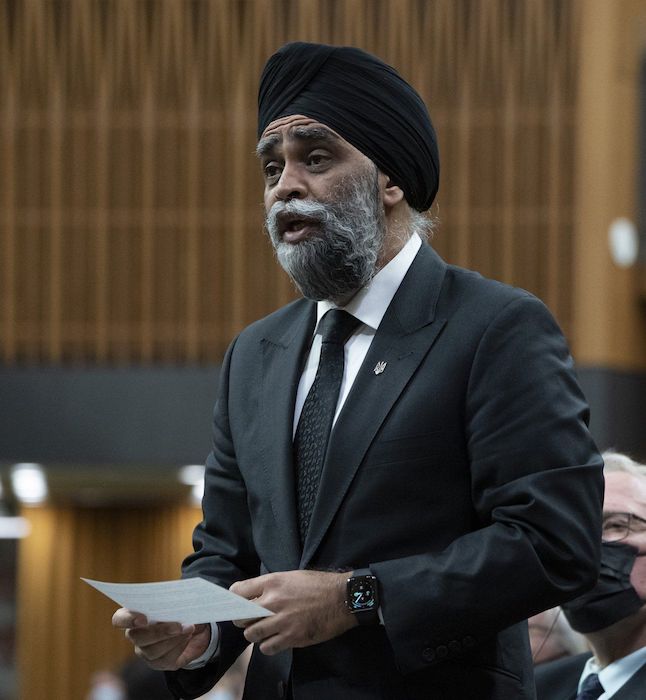 Ottawa – Two containers of food bound for Afghanistan have been cancelled by a Canadian aid agency because of a law banning any dealings with the Taliban.
World Vision says it has been forced to cancel a large shipment of "therapeutic food," which it said could have fed around 1,800 children.
Canada passed a law in 2013 listing the Taliban as a terrorist organization and listing penalties of up to 10 years in prison if Canadians directly or indirectly provide them with property or finances.
Aid agencies working in Afghanistan complain the law, in its current form, is impeding their work because they cannot help anyone who may have official dealings with what is now the Afghan government, including those paying rent or taxes.
A spokeswoman for International Development Minister Harjit Sajjan says he is working with the departments of Public Safety and Justice to look at "necessary changes" to the law help the Afghan people.
But he has stressed previously that the government has no plans to remove the Taliban from its list of terrorist organizations.
This report by The Canadian Press was first published Aug. 8, 2022.
Newfoundland fishers face livelihood questions after Fiona storm damage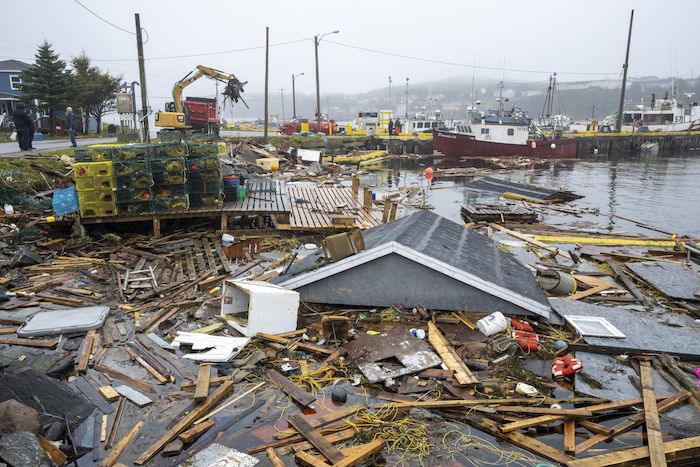 By Holly McKenzie-Sutter in Rose Blanche-Harbour Le Cou
Colourful fishing stages bobbed in the water by Rose Blanche-Harbour Le Cou Tuesday as Cliff Bateman watched from his property.
Days earlier, the picturesque buildings that are used to land and process fish were upright before post-tropical storm Fiona swept them into the ocean by the southwestern Newfoundland town.
Bateman watched the storm toss them through the water.
"It's a big loss, I tell you that," he said from inside his kitchen. The now-retired fisherman said he stored a priceless accumulation of gear and history inside the structures that were passed down through his family, some built over 100 years ago.
"You work all your life for it, and in an hour, everything gone."
Fiona's path of destruction through Atlantic Canada heavily damaged the fishing industry and communities along Newfoundland's southwestern coast have not been spared. Fishers and property owners are awaiting word about possible government assistance and are left wondering whether it will be enough to fill the gaps.
In Burnt Islands, about a 20-minute drive west from Rose Blanche, Troy Hardy stepped off his boat Tuesday to look over the scene. Fishing stages by the community harbour were badly damaged, destroying people's workstations and spilling their equipment into the sea.
Some people, like Hardy, had less severe losses, but of the roughly nine fishers in the community, he said "it's safe to say every one of them was affected in some way."
"Everybody's livelihood is greatly impacted by what happened, to the point where you're just trying to look around and see how you're going to make it work for the upcoming season," Hardy said.
On top of personal gear, a building shared between fishers for their work and storage of their catches was badly damaged, Hardy said. He expects people will be scrambling to salvage and source equipment before next spring's seasons.
"It's a big impact for the fish harvesters, that's for sure," he said. "It's very worrisome."
This report by The Canadian Press was first published Sept. 28, 2022.
CP NewsAlert: RCMP say missing N.S. man believed swept to sea by Fiona
LOWER PROSPECT, N.S. — Police say a Nova Scotia man missing since Friday is believed to have been swept out to sea during post-tropical storm Fiona.
Halifax district RCMP say the 81-year-old Lower Prospect, N.S., resident was last seen Friday evening and a thorough search was conducted over the weekend.
They say search efforts have ended based on the belief the man entered the water.
On Sunday, RCMP in western Newfoundland confirmed that a 73-year-old woman in Port aux Basques, N.L., died after a storm surge flooded her home and swept her out to sea.
More coming.
The Canadian Press