Aid shipment to Afghanistan cancelled due to anti-terrorist law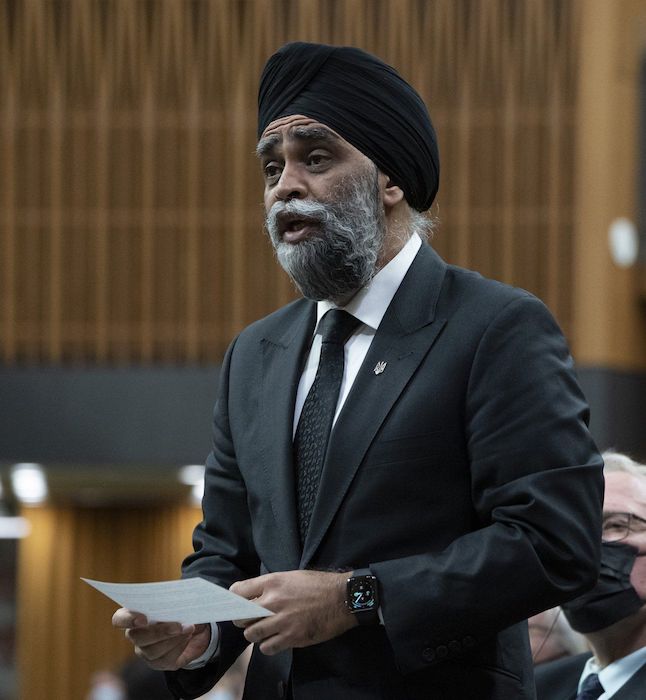 Ottawa – Two containers of food bound for Afghanistan have been cancelled by a Canadian aid agency because of a law banning any dealings with the Taliban.
World Vision says it has been forced to cancel a large shipment of "therapeutic food," which it said could have fed around 1,800 children.
Canada passed a law in 2013 listing the Taliban as a terrorist organization and listing penalties of up to 10 years in prison if Canadians directly or indirectly provide them with property or finances.
Aid agencies working in Afghanistan complain the law, in its current form, is impeding their work because they cannot help anyone who may have official dealings with what is now the Afghan government, including those paying rent or taxes.
A spokeswoman for International Development Minister Harjit Sajjan says he is working with the departments of Public Safety and Justice to look at "necessary changes" to the law help the Afghan people.
But he has stressed previously that the government has no plans to remove the Taliban from its list of terrorist organizations.
This report by The Canadian Press was first published Aug. 8, 2022.
Destructive West Kelowna, B.C., wildfire now considered 'held'
WEST KELOWNA, B.C. — The large wildfire that destroyed dozens of homes in West Kelowna, B.C., is now considered "held," after raging out of control since mid-August.
The 139-square-kilometre McDougall Creek fire destroyed or damaged nearly 190 properties and forced the evacuation of thousands of people.
The province's wildfire service says that while holding the fire is an important milestone, there's still much work ahead and multiple hazards are still present in some areas.
Almost all remaining evacuation orders issued for the Regional District of Central Okanagan and City of West Kelowna have been rescinded, with the exception of a handful of properties in West Kelowna.
Most evacuation alerts are also over.
The BC Wildfire Service says residents can expect to see smoke in the area until there is significant rain or snow.
About half of the 400 structures or homes destroyed in B.C.'s record-breaking wildfire season so far have been lost in the Kelowna area.
This report by The Canadian Press was first published Sept. 21, 2023.
The Canadian Press
Insured damages from summer storms in Alberta top $300M, estimate shows
Severe summer storms in Alberta and the Prairies this year resulted in over $300 million in insured losses, according to the initial estimates from Catastrophe Indices and Quantification Inc. Sukh Singh, 22, sweeps up broken glass from his car as cleanup begins in Calgary, Alta., Sunday, June 14, 2020, after a major hail storm. THE CANADIAN PRESS/Jeff McIntosh
Edmonton
Severe storms in Alberta and the Prairies this summer resulted in more than $300 million in insured losses, according to initial estimates from the Insurance Bureau of Canada.
The estimate doesn't include insured damages from the ongoing wildfires.
The bureau says about 30 per cent of the insured losses, or more than $90 million, went toward repairing or replacing storm-hit vehicles in Alberta, particularly straining the auto insurance market amid the provincial rate pause.
Aaron Sutherland, vice-president for Pacific and Western at the Insurance Bureau of Canada, says this was the third straight summer in which Alberta saw significant insured damage from hail, wind and rain.
He says it is important that consumers work with their insurance brokers to ensure they have the right coverage to protect their property or business from the impacts of such storms.
The report shows that the Prairies experienced at least four major storms this summer, including Central Alberta flooding, a Calgary hailstorm and the Canada Day storms.
This report by The Canadian Press was first published Sept. 19, 2023.