Afghan girl from famous cover portrait is evacuated to Italy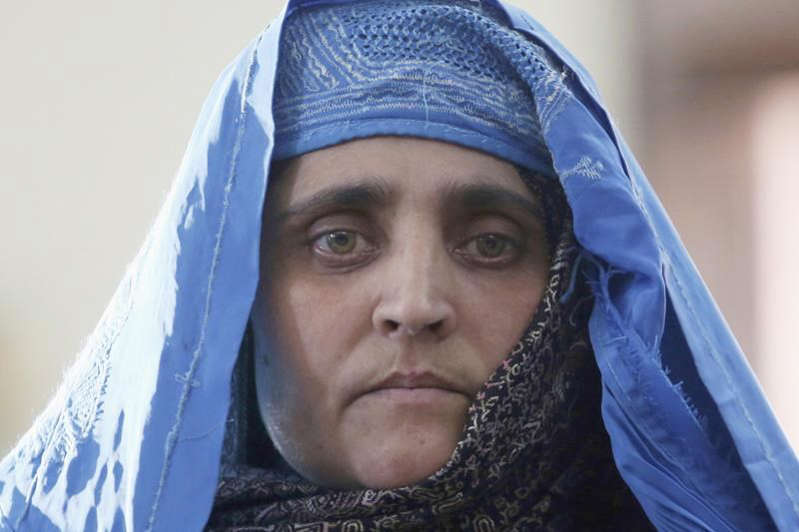 ROME (AP) — National Geographic magazine's famed green-eyed "Afghan Girl" has arrived in Italy as part of the West's evacuation of Afghans following the Taliban takeover of the country, the Italian government said Thursday.
The office of Premier Mario Draghi said Italy organized the evacuation of Sharbat Gulla after she asked to be helped to leave the country. The Italian government will now help to get her integrated into life in Italy, the statement said.
Gulla gained international fame in 1984 as an Afghan refugee girl, after war photographer Steve McCurry's photograph of her, with piercing green eyes, was published on the cover of National Geographic. McCurry found her again in 2002.
In 2014, she surfaced in Pakistan but went into hiding when authorities accused her of buying a fake Pakistani identity card and ordered her deported. She was flown to Kabul where the president hosted a reception for her at the presidential palace and handed her keys to a new apartment.
Italy was one of several Western countries that airlifted hundreds of Afghans out of the country following the departure of U.S. forces and the Taliban takeover in August.
In a statement announcing Gulla's arrival in Rome, Draghi's office said her photograph had come to "symbolize the vicissitudes and conflict of the chapter in history that Afghanistan and its people were going through at the time."
It said it had received requests "by those in civil society, and in particular by non-profit organizations working in Afghanistan" backing Gulla's plea for help to leave the country.
Italy organized her travel to Italy "as part of the wider evacuation program in place for Afghan citizens and the government's plan for their reception and integration," the statement said.
The Associated Press
Canadian brothers make like Mounties on "once-in-a-lifetime' trip to World Cup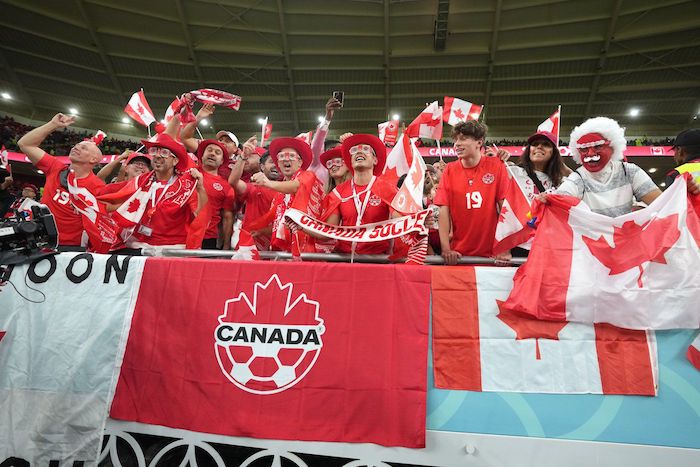 By Neil Davidson in Doha
The Mounties are at the World Cup, thanks to Canadians Geoff, Graham and Stephen Rawlinson.
The trio, making their first brothers' trip in more than 10 years, range in age from 48 to 56. Geoff and Graham are from Toronto, while Stephen calls Edmonton home.
They got their tickets some six months ago via the FIFA portal lottery, with Graham in charge of the logistics. That included assembling facsimile Mountie costumes for the "once-in-a-lifetime trip."
In real life, the brothers are a banker, lawyer and in the oil and gas business.
"We actually put the (basic) trip together in about 10 days … but it's been taking us four or five months to put everything else together," said Geoff.
Once they got match tickets, booking accommodations came next in the form of an apartment through the tournament organizers. Their Doha digs are costing close to $10,000 for two weeks, although the three came up with different cost estimates when asked.
"Is my wife going to read this?" one of the brothers asked with a laugh.
They splurged on a direct flight, paying some $3,100 each, and are taking in nine games over 13 days.
They say they have several other Canadian-themed costumes, including Toronto Maple Leaf gear.
And while the advance logistics were somewhat complicated, the brothers report things have been "seamless" since their arrival in Qatar.
And the fun quotient is high. They are already thinking of the next brothers' trip.
—
Follow @NeilMDavidson on Twitter
This report by The Canadian Press was first published Nov. 25, 2022.
Laval Rouge et Or win Vanier Cup with 30-24 victory over Saskatchewan Huskies
LONDON, Ont. — The Laval Rouge et Or are Vanier Cup champions.
They defeated the Saskatchewan Huskies 30-24 at Western Alumni Stadium.
Laval has won the Canadian university football championship a record 11 times.
It's the Rouge et Or's first title since 2018.
The Huskies also reached the final last year but fell to Western.
Saskatchewan was looking for its first championship since 1998.
This report by The Canadian Press was first published Nov. 26, 2022.
The Canadian Press