Actress Loughlin surrenders as admissions fallout spreads
BOSTON — Fallout from a sweeping college admissions scandal swiftly spread Wednesday, with actress Lori Loughlin surrendering ahead of a Los Angeles court hearing and a Silicon Valley hedge fund replacing its leader.
Loughlin and fellow actress Felicity Huffman headline the list of some 50 people charged in documents unveiled in Boston that describe a scheme to cheat the admissions process at eight sought-after schools. The parents bribed college coaches and other insiders to get their children into selective schools, authorities said.
Loughlin turned herself in to the FBI on Wednesday morning and is scheduled for a court appearance in the afternoon, spokeswoman Laura Eimiller said.
Prosecutors allege Loughlin and her husband, fashion designer Mossimo Giannulli, paid $500,000 to have their two daughters labeled as recruits to the University of Southern California crew team, even though neither is a rower. Giannulli was released Tuesday after posting a $1 million bond.
The scandal also ensnared movers and shakers in the corporate world. The Palo Alto, California, hedge fund Hercules Capital announced Wednesday it was replacing its leader, Manuel Henriquez, who was arrested in New York City on Tuesday and released on $500,000 bail. Shares of the hedge fund plunged 9 per cent.
Henriquez will still hold a seat on the board and serve as an adviser, Hercules said.
Mark Riddell — an administrator for Bradenton, Florida's IMG Academy, which was founded by renowned tennis coach Nick Bollettieri and bills itself as the world's largest sports academy — was suspended from his job late Tuesday after he was accused of taking college admissions tests as part of the scheme.
Riddell didn't return several phone calls seeking comment.
At the centre of the scheme was admissions consultant William "Rick" Singer, founder of the Edge College & Career Network of Newport Beach, California, authorities said. Singer pleaded guilty Tuesday, and his lawyer, Donald Heller, said his client intends to co-operate fully with prosecutors and is "remorseful and contrite and wants to move on with his life."
Prosecutors said that parents paid Singer big money from 2011 up until just last month to bribe coaches and administrators to falsely make their children look like star athletes to boost their chances of getting accepted. The consultant also hired ringers to take college entrance exams for students and paid off insiders at testing centres to correct students' answers.
Some parents spent hundreds of thousands of dollars, as much as $6.5 million, to guarantee their children's admission, officials said.
"These parents are a catalogue of wealth and privilege," U.S. Attorney Andrew Lelling said at a news conference in Boston, where the indictments in the scandal were handed up.
At least nine athletic coaches and 33 parents were charged. Dozens, including Huffman, the Emmy-winning star of ABC's "Desperate Housewives," were arrested by midday Tuesday.
Huffman posted a $250,000 bond after an appearance in federal court in Los Angeles. Her husband, actor William H. Macy, has not been charged, though an FBI agent stated in an affidavit that he was in the room when Huffman first heard the pitch from a scam insider.
Loughlin became famous as the wholesome Aunt Becky in the 1980s and '90s sitcom "Full House." She has lately become the queen of the Hallmark Channel with her holiday movies and the series "When Calls the Heart."
The coaches worked at schools such as Yale, Stanford, Georgetown, Wake Forest, the University of Texas, the University of Southern California and the University of California at Los Angeles.
Stanford's sailing coach John Vandemoer pleaded guilty Tuesday in Boston. A former Yale soccer coach had pleaded guilty before the documents went public and helped build the case against others.
No students were charged, with authorities saying that in many cases the teenagers were unaware of what was going on. Several of the colleges involved made no mention of taking any action against the students.
Several defendants, including Huffman, were charged with conspiracy to commit fraud, punishable by up to 20 years in prison.
"For every student admitted through fraud, an honest and genuinely talented student was rejected," Lelling said.
Lelling said the investigation is continuing and authorities believe other parents were involved. The IRS is also investigating, since some parents allegedly disguised the bribes as charitable donations.
The colleges themselves are not targets, the prosecutor said. A number of the institutions moved quickly to fire or suspend the coaches and distance their name from the scandal, portraying themselves as victims. Stanford fired the sailing coach, and USC dropped its water polo coach and an athletic administrator. UCLA suspended its soccer coach, and Wake Forest did the same with its volleyball coach.
___
AP Entertainment Writer Andrew Dalton in Los Angeles contributed to this report.
___
This story has been updated to remove an incorrect reference to Henriquez previously working for PIMCO.
Alanna Durkin Richer And Collin Binkley, The Associated Press
Military ombudsman demands independence now, accuses top brass of fighting oversight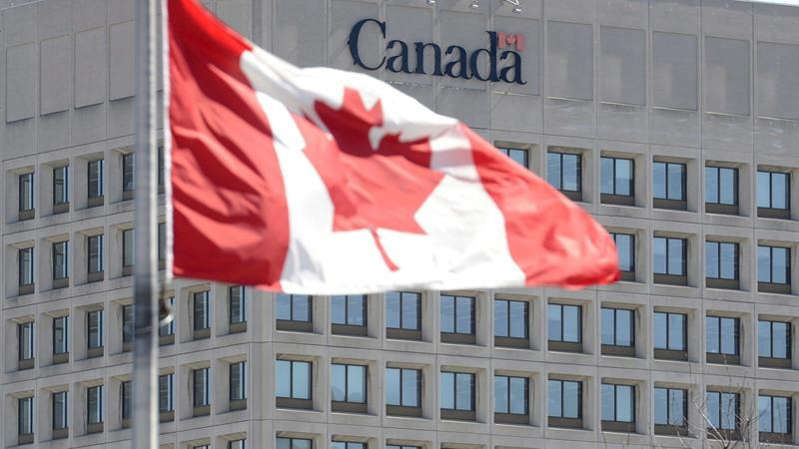 OTTAWA — Canada's military ombudsman is demanding the federal Liberal government immediately grant his office true independence and oversight powers over the Canadian Armed Forces.
Ombudsman Greg Lick says numerous scandals and crises over the past 30-plus years have resulted in calls for external oversight of Canada's military to protect troops and others.
That includes the current sexual misconduct scandal that is ripping through the senior ranks.
While governments and leaders within the Armed Forces and Defence Department have publicly agreed to such recommendations each time, Lick alleges such agreement has been a facade.
Lick says senior commanders and defence officials have in reality fought to protect their kingdoms from outside interference, while successive governments have looked away.
Lick, who is releasing a report today, says there have been enough studies and reviews and that if independent oversight isn't established now, service members will continue to suffer.
This report by The Canadian Press was first published June 22, 2021.
The Canadian Press
Cleanup underway in Quebec town after tornado that left one man dead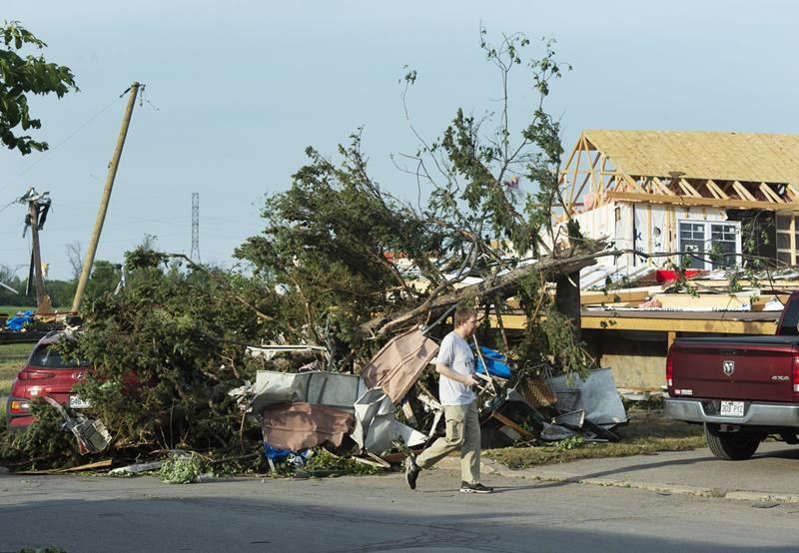 MASCOUCHE, Que. — A Quebec town just north of Montreal is cleaning up today in the aftermath of a tornado that tore through Monday afternoon.
A man died after trying to take shelter in his shed in Mascouche, Que., while two other people were injured when the tornado touched down at around 4 p.m.
Mayor Guillaume Tremblay says the city was caught off guard by the twister, but its emergency response plan was quickly put into action and worked well.
A spokesperson for the town says nearly 100 buildings were damaged by the tornado, and the Red Cross said between 50 and 100 people were being taken care of with offers of food, clothing and temporary shelter.
Environment Canada confirmed from videos and photos posted online that a tornado had occurred. It had issued severe thunderstorm watches for many areas of southern and central Quebec, due to high humidity and high temperatures.
The agency is expected to dispatch a specialist to the scene to examine the severity of the damage and get a better idea of the tornado's strength.
This report by The Canadian Press was first published June 22, 2021.
The Canadian Press