A look at the Canadian victims of the Ethiopian Airlines plane crash
Details are emerging on the 18 Canadian victims of an Ethiopian Airlines plane crash in Addis Ababa that left 157 people dead. Here is what we know so far:
Ameen Noormohamed:
A Toronto Muslim organization identified the 72-year-old member of their community as a victim of Sunday's plane crash in Ethiopia.
The Ismaili Centre said Ameen Noormohamed lived in the Toronto area.
"We understand that members of the deceased's family have made their way to Kenya and are in the midst of making arrangements," the centre said in a statement.
Dawn Tanner:
Tanner, an Ontario high school teacher with a passion for volunteering, was on her way to visit friends in Kenya.
Cody French said his mother, who worked with the Grand Erie District School Board, had previously done community work in small villages to help "homeless and vulnerable children."
"Mom, I can't begin to explain how much I miss you and how different life will be without your beautiful laugh and your tight hugs," French wrote in a Facebook post also penned on behalf of his brother. "I just want you to know that both Hunter and I are so proud of you, for helping out the vulnerable and for pursuing your dreams."
The Grand Erie District School Board said Tanner worked as the department head of special education at the Hagersville Secondary School near Hamilton.
It said she also volunteered a couple of nights a week at a homework support centre for Indigenous students and had taught at a school in an Indigenous community before joining the Grand Erie board.
Rubi Pauls:
Nine-month-old Rubi was travelling to Kenya with her family to meet her grandfather for the first time.
Her 34-year-old mother, seven year-old brother, four-year-old sister and 60-year-old grandmother were on the flight with her. Rubi was the only Canadian citizen in the family.
Her grandfather, Quindos Karanja, said the family was on its way back to Kenya from Ontario to visit him for Easter.
He said his daughter, Carolyne Karanja, had been excited to go back home but had said she had a "bad feeling" before the trip.
"It's just hard to accept that this has happened," he said in a telephone interview from Kenya. "I feel so much loss. And pain. I'm lonely."
Ashka Dixit, Anushka Dixit, Prerit Dixit, Kosha Vaidya:
The family of six from Brampton, Ont., was planning to visit Kosha's birthplace in Kenya, said her brother, Manant Vaidya.
He said his 37-year-old sister hadn't visited Kenya for decades. Her daughters, 14-year-old Ashka and 13-year-old Anushka, were looking forward to going on a safari, he said.
The other family members on the trip were 45-year-old father Prerit Dixit, 71-year-old grandfather Pannagesh Vaidya and 63-year-old grandmother Hansini Vaidya.
Manant said his parents were from Gujarat, India, but they lived in Kenya for three or four years. The family later returned to India. Kosha moved to Ontario in 2004 after marrying her husband, who already lived in Canada.
The girls were strong students and enrolled in specialized science and technology courses, Manant said. Ashka was also known for her singing voice, while Anushka was talented in dance and was learning a traditional Indian form called khattak.
Prerit worked as a medical lab assistant for LifeLabs and also held a job at Ontario's Ministry of Health. Kosha used to work for the Canadian Hearing Society, said Manant.
It was not immediately clear if Pannagesh Vaidya and Hansini Vaidya were Canadian citizens.
Pius Adesanmi:
Adesanmi was a Nigerian-born professor in the Department of English Language and Literature and the Institute of African Studies at Carleton University in Ottawa.
He was a "towering figure in African and post-colonial scholarship," said the school's president, Benoit-Antoine Bacon.
Adesanmi was the winner of the inaugural Penguin Prize for African non-fiction writing in 2010.
Mitchell Dick, a Carleton student in communications, said Adesanmi was "extremely nice and approachable," and stood out for his passion for African literature.
Angela Rehhorn:
Angela Rehhorn, 24, was an enthusiastic conservation volunteer from Orillia, Ont., who was developing a citizen science project on bat conservation.
The Canadian Wildlife Federation says she had recently participated in its Canadian Conservation Corps, a volunteer program for Canadians ages 18 to 30.
She was on her way to participate in the United Nations Environmental Assembly in Nairobi as part of the UN Association of Canada's Canada Service Corps Program, it said.
Rick Bates, CEO of the Canadian Wildlife Federation, said in an interview that Rehhorn was a well-liked "outdoors girl" who was also a great leader.
"She was full of excitement and the optimism of youth and wanting to change the world and work on changing the world. And that's what she was doing," Bates said.
Rehhorn recently completed a bachelor of science at Dalhousie University and was "thrilled" to take part in the conservation corps, the federation said.
Her experience took her to Alberta where she went backpacking in Kananaskis this fall, then to Pacific Rim National Park on Vancouver Island for her field training. At the time of her death, Rehhorn had just finished volunteering her time to do species surveys and was especially interested in expanding her experience working in the marine environment, the federation said.
Stephanie Lacroix:
Stephanie Lacroix was passionate about youth education and life skills development in both Canada and southern Africa.
Lacroix was working with the United Nations Association in Canada to help engage young Canadians in the UN's work to grow global citizens as a project officer with the association's Canada Service Corps, her LinkedIn profile says.
She graduated in 2015 with an honours degree in International Development and Globalization from the University of Ottawa.
She was a board member of the African Community Fund for Education Canada and previously volunteered with Free the Children.
Her mother Sylvie Lamarche Lacroix of Timmins, Ont., confirmed her death in a Facebook message.
In an interview, Jasveen Brar said she met Lacroix at COP24 in Poland.
"She was a mentor to me and the two other guys that were selected for the conference. Since the COP, we kept in touch over email, where she offered me lots of advice about my career and life, she really was a star," Brar said.
Darcy Belanger:
Parvati.org, a not-for-profit conservation group, says the former Edmonton resident was its founding member and director of strategic initiatives.
Belanger's LinkedIn profile says he was working as a United States director of professional development with PCL Construction in Denver.
Parvati says Belanger had taken time off from PCL and was travelling to Nairobi for the United Nations Environment Assembly.
The organization said he was a champion of the Marine Arctic Peace Sanctuary or MAPS because he realized the importance of the Arctic Ocean in balancing global weather patterns. MAPS declares the entire Arctic Ocean north of the Arctic Circle a protected area, the group said in a statement.
"Admired for his courage, outstanding achievements, and noble qualities, Darcy was a hero in every sense of the word," Parvati said. "He was passionately devoted to the protection of all life through the realization of MAPS."
Micah Messent:
Messent was an environmentalist from British Columbia who expressed his joy on social media at being able to attend the fourth session of the UN Environment Assembly in Nairobi.
In an Instagram post, he said he had been selected by the United Nations Association of Canada to attend the assembly and was travelling to Kenya where he would "have the chance to meet with other passionate youth and leaders from around the world and explore how we can tackle the biggest challenges that are facing our generation."
"I'm so grateful for this opportunity and want to thank all of the people in my life who have helped me get this far."
Prof. Laurie Meijer Drees taught Messent at Vancouver Island University in Nanaimo and said he was committed to being a role model for Indigenous youth and was regarded as a trailblazer among his classmates and the faculty.
"He was a bright light among all of those bright lights," she said. "He was very enthusiastic, a bright young scholar, very committed to the environment and the land."
Drees said Messent was part of a group of about a dozen Indigenous Studies students who wanted to make the world a better place.
The First Nations Leadership Council said Messent was a member of the Red River Metis Nation in Manitoba and was raised as the youngest of five siblings in the Comox Valley on Vancouver Island. It said he had plans to return to school in the future to pursue a law degree.
Peter deMarsh
Described by a longtime family friend in New Brunswick as a dedicated community activist, deMarsh also travelled the world as chairman of the International Family Forestry Alliance.
The international group, based in Luxembourg, represents more than 25 million forest owners worldwide.
Genevieve MacRae recalled how deMarsh and his wife Jean Burgess helped establish the Taymouth Community Association in central New Brunswick more than a decade ago.
"Peter and his wife Jean made a pretty powerful team," said MacRae, a friend of deMarsh's since her childhood. "They were always looking for how to improve the lives of the people around them."
MacRae said deMarsh was a pillar of the Taymouth community.
"He was warm, funny, passionate — you always felt listened-to with Peter," MacRae said. "He was an intense person, except that doesn't signify the warmth that was behind it all … It's a monumental loss for our community."
Felix Montecuccoli, a board member with the International Family Forestry Alliance, said in an email that police shared the news of deMarsh's death with his family late Sunday.
DeMarsh was en route to Nairobi, where he and Montecuccoli had planned to attend a workshop on financing for small farms.
The CEO of the Forest Products Association of Canada, Derek Nighbor, issued a statement describing deMarsh as a life-long advocate for the Canadian forest sector.
Amina Ibrahim Odowa and her daughter Sofia Faisal Abdulkadir:
The 33-year-old Edmonton woman and her five-year-old daughter were travelling to Kenya to visit relatives.
Her brother, Mohamed Hassan Ali of Toronto, said he had planned to travel with them but had to cancel last week.
"(She was) a very nice person, very outgoing, very friendly — had a lot of friends," he said.
A family friend said Odowa had lived in Edmonton since 2006.
Derick Lwugi:
An accountant with the City of Calgary, Lwugi was on his way to Kenya to visit both his and his wife's parents.
"His mom was not feeling well," Lwugi's wife, Gladys Kivia, said in a brief interview from Calgary.
The couple have three children, aged 17, 19 and 20, all of whom live at home.
The family has lived in Calgary for 12 years.
Lwugi's neighbours in the southeast suburban neighbourhood of Mohogany said they would honour him with a ribbon campaign in the Kenyan flag's colours of red, black and green.
Calgary Mayor Naheed Nenshi said on Twitter he was "crushed" by news of Lwugi's death.
Jessica Hyba
Hyba's Facebook page says she was born in Ottawa and pursued a career in international aid work.
She worked for the United Nations High Commissioner for Refugees as an public relations officer, based in Mogadishu, Somalia.
Prior to that, the UNHCR said Hyba worked for CARE Canada.
That agency issued a statement saying she had worked in Indonesia as part of the emergency response to the devastating Indian Ocean tsunami in 2004.
"We remember her fondly as a dedicated humanitarian and loving mother," CARE Canada said on their website.
Danielle Moore:
A 24-year-old marine biology student from Winnipeg, Moore graduated from Dalhousie University in Halifax in 2017.
She posted on Facebook on Saturday morning that she would be travelling to Nairobi for the United Nations Environment Assembly.
"Over the next week, I'll have the opportunity to discuss global environmental issues, share stories, and connect with other youth and leaders from all over the world," she wrote.
"I feel beyond privileged to be receiving this opportunity."
Colby Deighton, who dated Moore for four years and was still a friend, said he has many fond memories of her.
"Danielle was fearless, she had an insatiable curiosity and kind of an unbelievable capacity to do whatever she wanted to do," he said. "She was always looking for opportunities and not just for herself, but she would regularly send people job opportunities or ideas that related to her friend's interests or programs they might want to apply to because it reminded her of them.
"She would often tell me that her dream job was to work in a school and be a guidance counsellor."
Prof. Kim Davies, her honours thesis adviser at Dalhousie, said Moore was an exceptional student.
"She excelled at her studies, she was a kind and friendly person, and she was deeply devoted to environmental and human rights causes," Davies said in an email.
Davies said after graduating from Dalhousie, Moore returned to Manitoba where she worked for several non-governmental organizations, including the Canada Learning Code, a group dedicated to improving the accessibility of educational and technological resources for Canadians.
The professor confirmed Moore's work was recognized by the United Nations, which is why she was invited to be a delegate to the environmental assembly.
The Canadian Press
Note to readers: This is a corrected story. A previous version had an incorrect spelling for Amina Ibrahim Odowa's last name.
Minority Government passes Bill C10 on internet freedom. Opponents pleading with Senate to block it.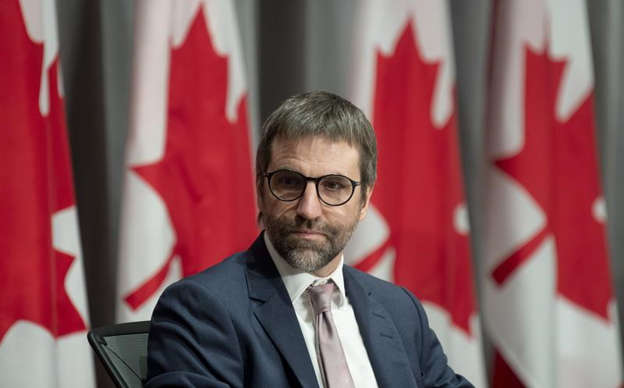 Bill C 10 which is expected to fundamentally affect how Canadians experience the internet, has been hammered through the House of Commons.  At 1:30 AM Ottawa time, the minority Liberal Government with help from the BQ and the NDP were able to pass the bill.  In opposition were the federal Conservatives and lone Independent MP Jody Wilson-Raybould.   The urgency to pass C 10 before an election call expected later this summer resulted in the Liberals actually shutting down debate at the committee level.  That's only happened twice in the history of the country before now!  The Liberals also attempted to pass secret amendments which were caught by the Conservatives and ruled "out of order" by the House Speaker.
Why the rush?  Opponents are concerned the Liberals, BQ, and NDP are far more concerned with regulating social media use, than they are with boosting individual Canadians creating new content.  It appears the urgency has to do with giving themselves the ability to guide internet content, just in time for the federal election campaign.
OpenMedia.org, a group striving to keep the internet "open, affordable, and surveillance-free" calls the government's bill "outrageously flawed".  The group published an article called "What's wrong with Bill C 10?"  which asks and answers 8 key questions surrounding C 10.  The article provides excellent background knowledge for Canadians concerned about the future of the internet.
OpenMedia says the goal of the bill is to expand "Canada's Broadcasting Act to apply to all streaming audio or video content on the Internet, including Netflix, Spotify, Youtube, and other popular streaming services."  Streaming services will be forced to make higher payments to the Canada Media Fund which would mean higher rates paid for Canadian users.  According to OpenMedia streaming services will charge higher Canadian specific fees, and may even avoid Canada altogether.
OpenMedia calls C 10 a "cash-grab for traditional broadcast industries" which actually does nothing to serve the new wave of content creators who could really use a boost on the international stage.  As a last ditch attempt to stop the bill, OpenMedia.org is urging Canadians to email the Senate right now to ask for a REAL democratic examination of Bill C-10.
Conservative critic Pierre Poilievre is especially concerned with the federal government giving itself the power to block unapproved ideas from popular content creators like himself, just in time for the next federal election. Surprisingly, and maybe most concerning of all, both OpenMedia and Pierre Poilievre point out the bill 'DOESN'T ADDRESS WHAT CANADIAN CONTENT IS'.  The current definition of "Canadian Content" was last updated in 1984, more than a decade before the internet changed everything.
Loss of Brother to Addiction and Mental Illness Inspires Sister to Raise Money by Selling Face Masks.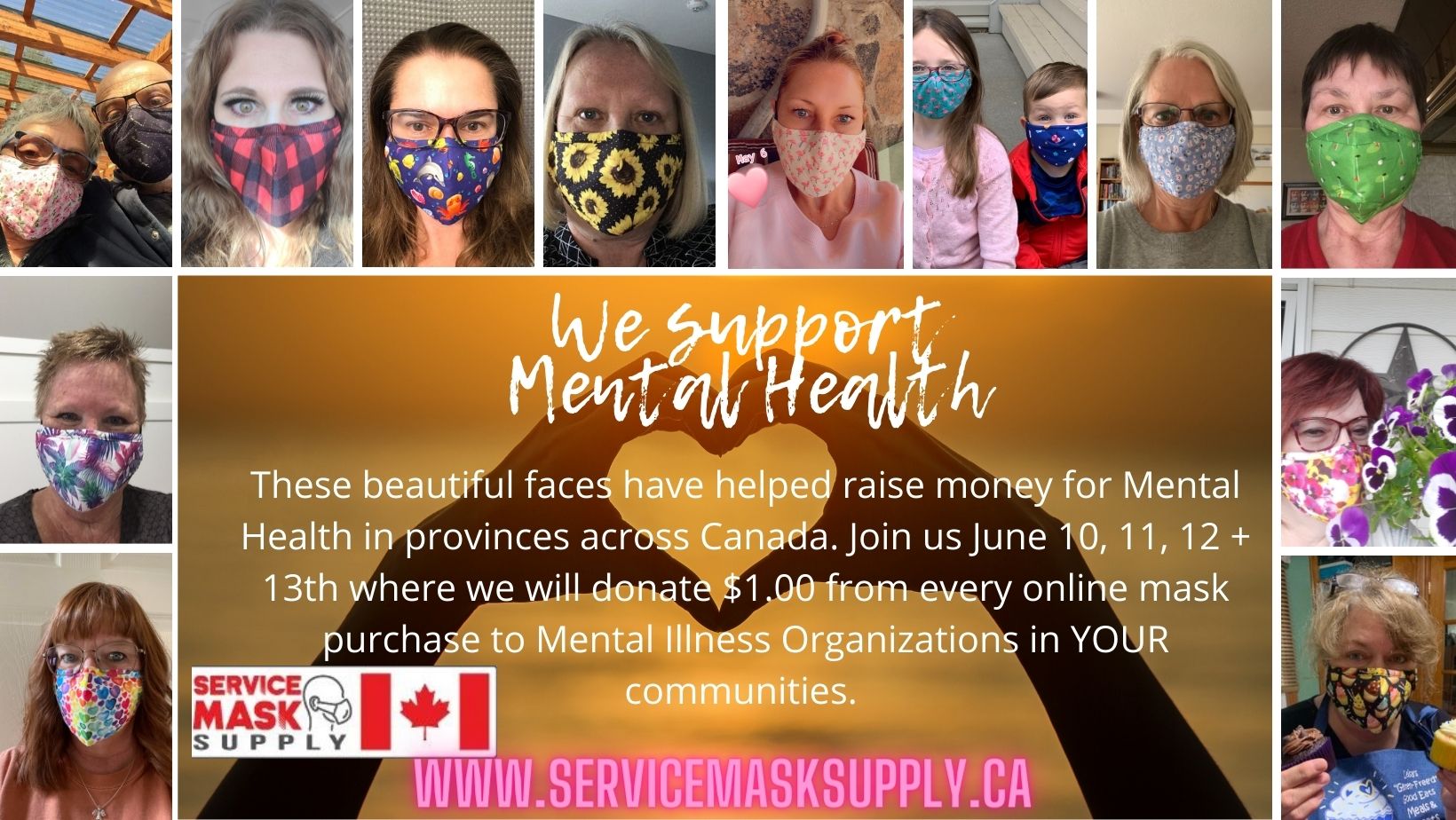 Starting June 10th, until midnight Sunday, June 13th customers across Canada can help raise funds for Mental Health Organizations in their own provinces by purchasing much needed luxury cotton face masks.
Jodee Prouse, from Sylvan Lake, Alberta, co-owner of Service Mask Supply (SMS) is the provider of one of Canada's best-selling luxury 3-layer Cotton Face Masks. She announced today that they will be donating $1.00 from every mask purchase on June 10, 11, 12 and 13th to Mental Illness Programs and Organizations in communities across Canada. "We all look forward to when we no longer need to wear face masks," says Jodee, "and we are getting really close. I am proud that we can provide a much-needed product and at the same time allow others the opportunity to come together to raise money for Mental Health in their own communities."
SMS is excited to announce that for 4 days this week, $1.00 from every mask will be donated to different Mental Health Organizations across Canada. Customers can place their order online, each mask is $5.00, and will ship directly to their homes or businesses. Jodee is proud of her team and orders quickly ship the next business day, leaving from their warehouse in Alberta. All monies collected will go back into each province to where the order was shipped. As an example, Alberta portion will go back to Canadian Mental Health Association Alberta Division, Manitoba to Rainbow Resource Centre and so on. This allows every Canadian the opportunity to make a difference and take part.
From the beginning, SMS had an amazingly simple business model, originally supplying schools and oilfield companies: provide comfortable and affordable masks (each is only $5.00) with patterns that make people smile. Smile. It is what Jodee and her business partner son Ryan believes we need more of right now during these unprecedented times. "My son and I, at different times in our lives, have both struggled with anxiety and depression. We lost a much-loved member of our family when our brother/uncle lost his battle with mental illness and alcoholism when he took his own life in March of 2012. He was only 39. This helped solidify our commitment to helping to eliminate the shame and stigma surrounding mental health."
Now more than ever we want to bring communities together. And remind people they are not alone.
SMS is proud to be celebrating over 17,000 customers across Canada this week. They know that much of their success has been driven by their passionate customers, repeat business and recommendations to family, friends, and co-workers. "It fills my heart to receive not only Facebook messages and emails daily on how much they love our masks," says Jodee, "but also the heartfelt words where strangers feel comfortable and safe enough to share some of their own mental health or addiction challenges."
SMS has over 150 unique colors and patterns with such unique designs as sunflowers, flamingo's, tie dye, dog lover, pretty kitties, fishing lures, butterflies, hearts, breast cancer, yoga, fine wine, pride, cupcakes and many more. Great for work, play, indoors and outdoors too with sizes for the whole family.
Learn more visit: www.servicemasksupply.ca
For more information you can email [email protected]