'A little baloney' in PM's claim about solicitor-client privilege on SNC-Lavalin
OTTAWA — "In the matter of solicitor-client privilege, the member opposite must know that there are real dangers of unintended consequences, particularly on the two court cases currently wending their way through the courts."
– Prime Minister Justin Trudeau, Feb. 19, 2019
Federal opposition parties resumed their demands this week that Trudeau let former cabinet minister Jody Wilson-Raybould speak to allegations that she felt pressured to avert a criminal trial for Quebec engineering giant SNC-Lavalin.
Wilson-Raybould, who resigned from cabinet last week, has said she cannot comment because she is bound by solicitor-client privilege, which still applies even though she's no longer the justice minister and attorney general.
The Conservatives and NDP want Trudeau to waive that privilege so Wilson-Raybould can offer her side of the story.
But in response to such a demand from Conservative Leader Andrew Scheer during question period on Tuesday, the prime minister said doing so could harm two court proceedings involving SNC-Lavalin.
Those involve the fraud and bribery case against SNC-Lavalin in connection with its work in Libya nearly a decade ago, and the company's appeal of the decision by federal prosecutors not to negotiate an agreement that would let it avoid a criminal trial in that case.
So is it true that revealing the discussions between Wilson-Raybould and the prime minister or members of his staff and cabinet have "unintended consequences" on the two cases?
Spoiler alert: The Canadian Press Baloney Meter is a dispassionate examination of political statements culminating in a ranking of accuracy on a scale of "no baloney" to "full of baloney" (complete methodology below).
Trudeau's remark earns a rating of "a little baloney."
THE FACTS
SNC-Lavalin is facing fraud and bribery charges in relation to business ties between it and Moammar Gadhafi's regime in Libya and could be excluded from future government contracts here and elsewhere if convicted.
The federal justice minister is unique in that whoever holds the position is also the attorney general, the government's top lawyer. In that vein, the government can consult the attorney general for legal advice and those discussions can be protected from disclosure.
But the Globe and Mail first reported this month, citing unnamed sources, that Wilson-Raybould felt pressured last fall to intervene and get federal prosecutors to offer the company a deal that would see it pay a fine rather than face a criminal trial. She refused.
Federal prosecutors in October rejected SNC-Lavalin's request to negotiate a deferred prosecution agreement and pay for the criminal case to be dropped. The company has since appealed that decision and is waiting to find out whether a court will hear its request for a review.
These are the two cases Trudeau mentioned in response to Scheer.
The Liberals have admitted to numerous private discussions about SNC-Lavalin, including a meeting that Wilson-Raybould had with Trudeau in September and another between her and Gerald Butts, Trudeau's former principal secretary, in December.
Trudeau and Butts have denied directing or otherwise pressuring Wilson-Raybould, who was shuffled out as justice minister and attorney general to veterans affairs last month in a move widely seen as a demotion. She resigned from cabinet Feb. 12.
While Wilson-Raybould has refused to talk about those discussions publicly, citing solicitor-client privilege, she says she has hired former Supreme Court judge Thomas Cromwell to advise her on what she can say.
Trudeau has similarly said that he is consulting Wilson-Raybould's replacement, Justice Minister David Lametti, on what parts of their conversation can be safely revealed.
WHAT THE EXPERTS SAY
Whether solicitor-client privilege applies to interactions between the attorney general and other officials depends on the circumstances — and when it is invoked, the circumstances that give rise to the claim of privilege should be spelled out, says Toronto lawyer Lee Akazaki of Gilbertson Davis LLP.
That hasn't happened in this case, aside from Trudeau saying that he told Wilson-Raybould that the decision whether to stop SNC-Lavalin's prosecution was up to her and that the potential economic ramifications of a guilty verdict for a major company were raised.
That makes it hard to asses the degree to which waiving solicitor-client privilege could affect the criminal case and judicial review.
Assuming the attorney general was asked for advice about the ongoing prosecution, Akazaki says that advice "should be kept confidential in order to prevent any appearance of interference by the executive branch of government in an ongoing judicial proceeding."
That is particularly relevant in a criminal case or judicial review such as those facing SNC-Lavalin, said Andrew Martin, an expert on legal ethics at the University of British Columbia, who added that once privilege has been waived it can't be restored.
"I imagine it would inform SNC-Lavalin's arguments on the judicial review, depending on what was said," Martin said, "and they could probably use what was said as part of their application for judicial review."
University of Ottawa law expert Elizabeth Sanderson, who previously served for many years as a federal-government lawyer, echoed the view that SNC-Lavalin's lawyers could turn around and use any disclosed conversations between Wilson-Raybould and others in their defence.
All of which assumes, she said, that the discussions did touch on the details of the case and were not simply an attempt by Trudeau or his staff to get the former attorney-general to use her powers to intervene.
"There's a real distinction between talking about the evidence or the legal opinion they developed to say why they think they have to pursue this case, which may reveal some of their strategy in litigation, versus a flat-out: 'Don't pursue this case.' Which has nothing to do with the case."
THE VERDICT
Any analysis of the prime minister's assertion about the impact of waiving solicitor-client privilege is muddied by the fact neither Wilson-Raybould nor Trudeau have elaborated on the nature and context of the discussions that took place around the SNC-Lavalin case.
Still, the fact the case was discussed at the highest levels of government does raise the very real prospect that the contents of those discussions could have an impact on the proceedings and thus any waiver should be carefully considered.
"I think what he said is quite fair," said Martin. "Don't get me wrong, it's politically convenient. I don't know that he's unhappy with this answer. But it is the correct answer."
Akazaki said it is imperative the government provide more information about the nature of the discussions between Trudeau and Wilson-Raybould, but that when it comes to the prime minister's comment: "Based on what we know at the present time, it is accurate."
The statement is correct based on what the prime minister has said, but he's keeping crucial details to himself. For that reason, Trudeau's comment ranks as "a little baloney."
METHODOLOGY
The Baloney Meter is a project of The Canadian Press that examines the level of accuracy in statements made by politicians. Each claim is researched and assigned a rating based on the following scale:
No baloney — the statement is completely accurate
A little baloney — the statement is mostly accurate but more information is required
Some baloney — the statement is partly accurate but important details are missing
A lot of baloney — the statement is mostly inaccurate but contains elements of truth
Full of baloney — the statement is completely inaccurate
Lee Berthiaume, The Canadian Press
Canada's Forestry Sector is World-Class. Here's Proof.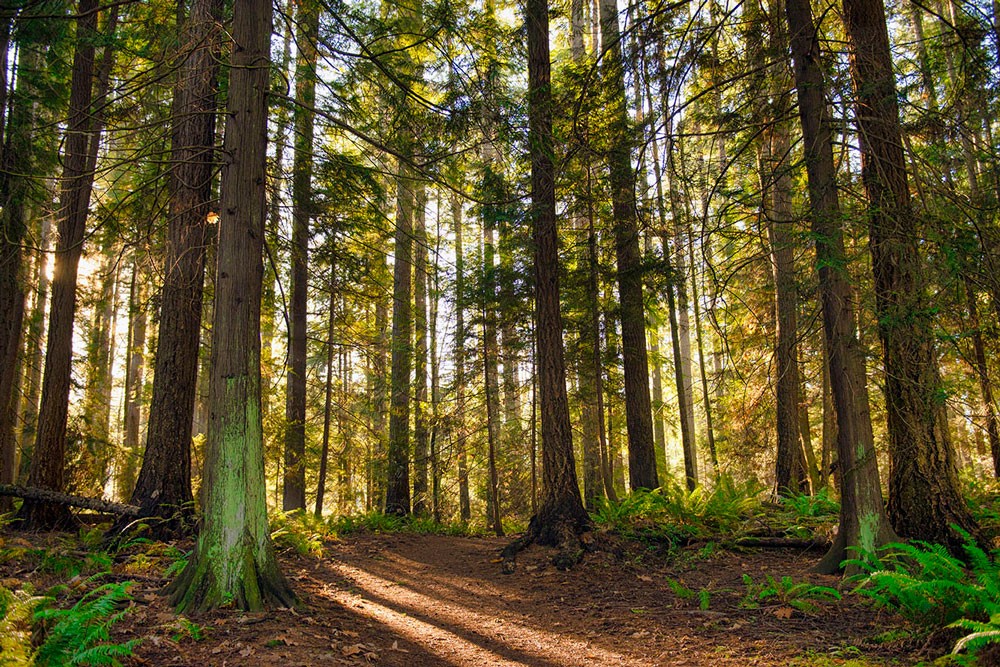 Most Canadians already understand that Canada's forest industry is world-class. Compared to most other nations with the largest forest industries, we go above and beyond the standard call to reduce the environmental impacts associated with harvesting trees.
Home to about a third of the boreal forest found globally, Canada currently has several sustainable initiatives in place to make sure our forested lands regenerate accordingly. Through continued research and development, these initiatives are ever-evolving to further advance Canada's global leadership in sustainable forest management practices.
Here are several facts showing just how Canada's forest sector is world-class, which should be excellent examples for other nations looking to up their game on sustainable forestry practices in the pursuit of a healthier global environment.
12 Facts on Sustainable Forestry Practices in Canada
#1 – Canada has one of the lowest deforestation rates in the world, with just 0.01% of total deforestation in 2018 – much lower than that seen in the Amazon.
#2 – Canada's boreal wetland habitats are well protected. In Ontario and Quebec, for example, at least 50% of the wetland-rich northern boreal regions are protected by the provincial government.
#3 – Canada's forestry sector is investing heavily into reforestation efforts, planting roughly 600 million new trees annually.
#4 – Canada's forestry sector has reduced its greenhouse gas (GHG) emissions substantially; From 2007 to 2017, the industry dropped energy use by 24% and total fossil GHG emissions by 40%.
#5 – Canadian law requires any disturbed forests by industry must be 100% reclaimed.
#6 – Canada's forestry sector has committed to help remove 30 megatonnes of CO2 per year by 2030, a substantial amount that will contribute to improving our country's emissions profile considerably.
#7 – More than 440 million seedlings were planted across Canada in 2018.
#8 – As of 2016, around 200 million of Canada's 348 million hectares of forests had a long-term forest management plan.
#9 – Today, roughly half of Canada's forests are certified to third-party standards of sustainable forest management.
#10 – Canada's boreal forest is largely undisturbed, with 80% of it being relatively untouched and free of industrial disturbance.
#11 – Since 1990, less than 0.5% of Canada's forested lands have been converted to a non-forest land use.
#12 – Canada will be the first nation in the world to launch a satellite that will specifically monitor wildfires – nothing else.
Sources: Natural Resources Canada, Forest Products Association of Canada
Canada is a Leader in Sustainable Forestry – We Should Be Proud!
The evidence is in, and it's clear that Canada is a global leader in sustainable forestry practices. Learn more about why this matters by joining our conversations on Facebook, Twitter, and Instagram today – hope to see you there!
Ethics prof at one of Canada's oldest universities on temporary paid leave for stance against forced vaccinations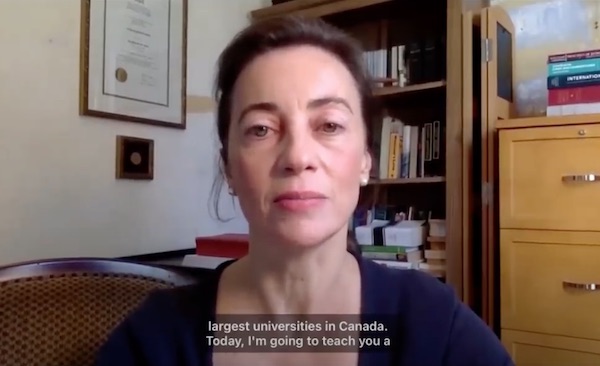 Huron University in London, Ontario, was incorporated way back in 1863 as one of the founding colleges of Western University.  Western is one of the largest universities in Canada.
On the University's website under academic objectives, Huron University strongly encourages "critical thinking through excellent teaching and research".  But it appears critical thinking may have landed a university ethics professor in a career ending dilemma. Dr. Julie Ponesse has been teaching Ethics at Huron for 20 years.  Dr. Ponesse says the University of Western Ontario has barred her from campus and put her on temporary paid leave for taking an ethical stance against the University's vaccine policy.
Here is the first measure of that policy as highlighted on the University website.
Mandatory Vaccination on Campus: Huron and its affiliate partners are implementing a vaccination policy which will require proof of vaccination or have an exemption in order to come on campus, including living in residence. Those with an exemption must be tested for COVID-19 twice weekly. There is no testing option for those who choose not to be vaccinated. Those without proof of vaccination or an exemption will not be permitted on campus.
Professor Ponesse says just a few days before the school year began, she was mandated by her employers to take the vaccine immediately.  As an Ethics educator she decided it was her job to teach her students it's ethically wrong to force people to take a vaccine.  Instead of lining up for the jab, Dr. Ponesse went to her office and recorded a video which has now been seen across Canada tens of thousands of times.  At the end of the video a statement appears indicating Professor Julie Ponesse was dismissed by her employers on September 7.
The video is being shared and commented on by Canadians from coast to coast, in various social media platforms.  It's a fascinating discussion on ethics in a terribly confusing and controversial time, by an experienced ethics professor who has courageously put her ethics ahead of her career.

The video has been taken down by both Facebook and Twitter for statements Ponesse makes about the effectiveness of vaccines.  This video was reloaded to Facebook.  Supporters of Dr. Ponesse have also posted it to Instagram.  We've posted two links in case one is taken down yet again.