5 International Travel Tips for First Timers Abroad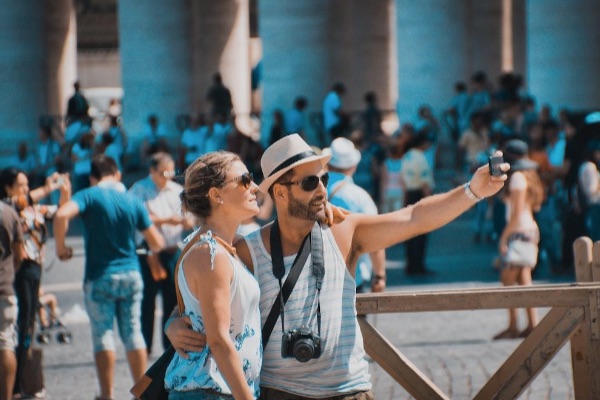 If you're visiting a new place for the first time, the whole experience of being abroad might seem exciting and a little overwhelming. And if you haven't traveled before, then you're probably going to be nervous at some point or another, especially if you face some inconveniences.
So, in this post, we're going to discuss some essential tips that will ensure the best travel experience and memorable vacation in a new place. Here are some of the best and most essential tips to help you when you are travelling abroad for the first time.
#1 – Research
If you are going on a trip for the first time, you shouldn't rely only on recommendations of friends and family members. The key to a good experience lies in research that you carry out, yourself. You should thoroughly read up on a particular location, the culture, find a good calling app for Nigeria that you can use, and other important things before you set out to travel.
You need to have an idea of what you want to do when you travel. For example, if you are planning to stay in a certain place, you should know what you want to do and for how long. Make sure you understand the language and the social and cultural norms so you don't end up in an uncomfortable situation.
#2 – Be Flexible
Since you're about to set off for the first time, you need to be flexible enough to adapt to the situation. It's crucial to keep an open mind. You might encounter things that you have never faced before, so be flexible and keep an open heart to make the most of your first experience.
#3 – Stay Connected
The more you research your destination, the better. The internet is your best friend when it comes to learning about what you should and shouldn't do in a particular destination.
So, always research and find out information about the local places you're visiting, the transport system, the best season to visit, health-related issues, and other important things before you travel. It's also a good idea to contact the local authorities and check any regulations before you plan a vacation.
#4 – Initiative
When it comes to planning a trip, you need to be proactive and know what you want to do and what you don't want to do before you travel. When you have an itinerary planned, it will be a lot easier to stick to your plan. It's better to set goals and then see how you can fulfil them.
A flexible itinerary will not help you reach your goals as much as a well-planned one will. So, when you plan your travel itinerary, keep in mind all of your goals so you can achieve what you want.
#5 – Prepare for Anything
Whenever you travel, it's essential to be prepared for anything that might happen. Have enough money; your cell phone should be charged; your passport should be with you; make sure you have the necessary vaccination certificates. These are just some of the most important things you need to carry with you when you travel. Your trip might undergo many unexpected changes, so you have to be ready.
The Road to Wagering: Understanding Canada's Sports Betting Opportunities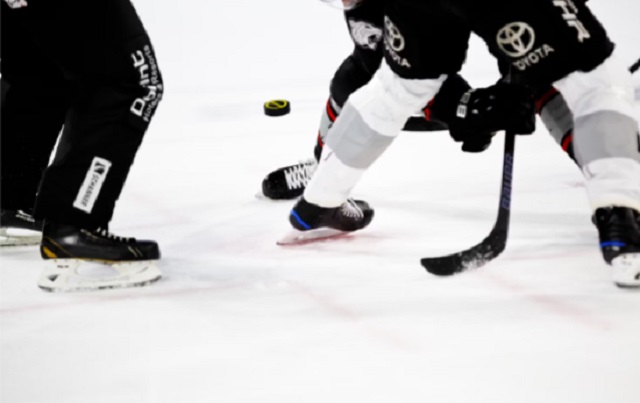 In the vast and diverse landscape of Canadian sports, where the spirit of hockey resonates in every
corner, a new arena of excitement has emerged – sports betting. This burgeoning industry, especially
in the realm of hockey, is not just about placing wagers; it's about becoming a part of a larger narrative, one that combines the love of the game with the thrill of prediction.
The Awakening of Canadian Sports Enthusiasm
The recent amendments in Canadian law, allowing provinces to regulate sports betting, have ushered
in a new era. This change has awakened a dormant interest in various sports, with hockey taking
center stage. Fans, who once were mere spectators, are now strategists and analysts, immersing
themselves deeper into the game they love. This evolution extends beyond mere gambling; it's a
testament to the passion Canadians hold for their national sport.
Hockey: The Heartbeat of Canadian Betting
Hockey, the pulse of Canadian sports culture, offers a unique platform for betting enthusiasts. The
game's unpredictable nature, rich in swift turns and exhilarating moments, makes it a perfect
candidate for betting. With each game, bettors get an opportunity to engage with the sport on a more
analytical level, delving into player statistics, team dynamics, and game strategies. It's not just betting; it's a cerebral exercise in understanding the nuances of hockey.
The Ethical Approach to Sports Wagering
Canada's approach to sports betting is not just about the excitement; it's equally grounded in
responsible and ethical practices. This mindset ensures that the spirit of sportsmanship and love for
the game remains untainted. Betting platforms and regulatory bodies emphasize responsible
gambling, ensuring that the fun of betting remains within the bounds of safety and reason.
Technology: A Catalyst in Sports Betting
Technology plays a pivotal role in shaping Canada's sports betting scene. Sophisticated platforms like
FanDuel offer real-time data, comprehensive analytics, and immersive experiences, transforming how
fans interact with sports betting. This technological integration allows bettors to make more informed
decisions, enhancing their engagement with hockey and other sports.
The Economic Impact of Sports Betting
Sports betting is more than a pastime; it's a significant contributor to the Canadian economy. It
generates substantial revenue, creates jobs, and supports various sectors, including the technology
and hospitality industries. The ripple effect of sports betting extends far beyond individual gains,
contributing to the nation's economic vitality.
The Road Ahead: Challenges and Opportunities
Despite the positives, the road to a fully integrated sports betting culture in Canada isn't without
challenges. Issues like ensuring fair play, preventing addiction, and maintaining the integrity of sports
are paramount. However, these challenges also present opportunities for innovation, regulation, and
education, paving the way for a more robust and ethical betting environment.
Conclusion: Betting on a Bright Future
The fusion of Canada's love for hockey with the exhilarating world of sports betting marks a new
chapter in the nation's sports culture. It's more than just wagering on outcomes; it's about being part of a community that cherishes sportsmanship and thrives on the anticipation of what's to come. As
Canada continues to navigate this path, the future of sports betting looks not only promising but also
exciting, with hockey at its heart. This journey is not just about the wins or losses; it's about the shared
passion and the enduring spirit of the game.
1win: Pioneering Online Betting in Canada's Dynamic Market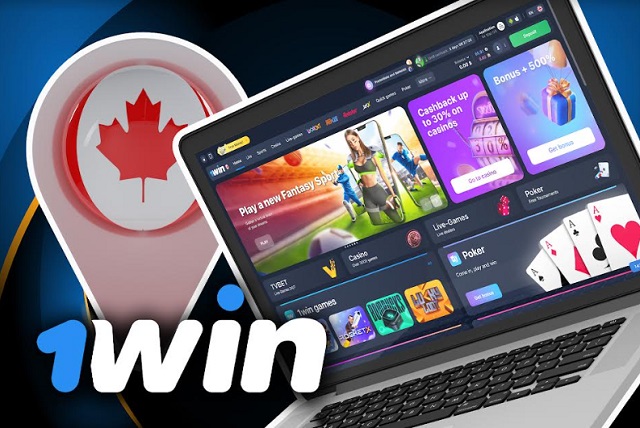 In the dynamic world of online gaming, 1win is quickly establishing itself as a significant presence in the Canadian market. This platform strikes the perfect balance between casino gaming and sports betting, offering Canadians a vast array of over 10,000 games, including a multitude of slots, table games, and live dealer options. Not just a hub for gaming, 1win has tailored its offerings to cater specifically to sports enthusiasts with a comprehensive sportsbook that has carved out a niche for the brand since its official launch in 2023.
Efficiency and a seamless user experience are integral to 1win's appeal in Canada. The platform's adoption of cutting-edge technology ensures that both new and seasoned users navigate through their robust site with ease, reinforcing its commitment to providing an enjoyable and straightforward gaming experience. Accompanying these technological advances are attractive bonuses and promotions, customized to enhance the fiscal experience of its patrons. With secure data encryption and adherence to legalities through a Curacao license, 1win's operational standards speak to its dedication to building trust and reliability with its clientele.
Moreover, 1win's investment in top-tier customer support and versatile financial operations adds layers of accessibility and convenience for Canadian users. It goes beyond traditional betting norms to integrate technological innovation in a user-centric manner, constantly adapting to user feedback and questions to refine its service. This adaptability ensures 1win not only attracts but also retains a substantial user community by evolving alongside their preferences and the rapidly changing digital landscape.
Key Takeaways
1win combines a broad spectrum of sports betting and casino games tailored for the Canadian market.

The platform prioritizes technology and user experience, maintaining ease of use across diverse gaming options.

Strong customer support, adaptability, and secure financial transactions underpin 1win's emerging dominance.
1Win's Emergence as a Leader in the Canadian Market
With its official inception in 2023 and a tailored platform for Canadian users, 1Win has become a significant player in the online betting and entertainment industry for Canadian players, providing a diverse range of gambling options within the legal and regulatory framework of the market.
Legal and Regulatory Framework
1Win, possessing a Curacao license, upholds the international standards necessary for operating within the Canadian online gambling landscape. This certification enables 1Win to offer its services legally to Canadian players, aligning with Canada's laws and regulatory requirements. The platform's commitment to legal compliance has fostered trust among users, laying the groundwork for its leading status in Canada.
Market Penetration and User Demographics
1Win's penetration into the Canadian market is not just due to legality but also through strategic demographic targeting. With a user-friendly interface and competitive odds, it has attracted a broad spectrum of Canadian players looking for reliable online betting options. The platform appeals to the Canadian wagering community's preferences, from sports betting enthusiasts to casino game aficionados. Data reflects a growing user base keen on diversity and quality in their betting experiences.
Product Offerings and Services
1win stands out in the Canadian online gaming sphere with its robust variety of services in sports betting and casino games. They cater to a versatile audience, with provisions ranging from numerous sports markets to an extensive list of casino and live dealer games.
Comprehensive Sportsbook
The 1win sportsbook is known for its extensive coverage of sports events, offering bettors an opportunity to wager on various sports like football, basketball, hockey, tennis, and rugby. Esports betting is another significant feature, with popular titles like Dota 2 available for punters. The platform frequently updates odds to ensure competitiveness across betting markets such as the NBA, NHL, and cricket. Here's a snapshot of what sports bettors at 1win can expect:
Sports Betting

: Football, Basketball, Hockey, Tennis, Rugby, Baseball, Volleyball, Racing

Esports Betting

: Dota 2, other popular esports titles

Markets

: Wide range of betting markets with live betting options

Odds

: Competitive odds that keep the betting experience dynamic.
Casino and Live Dealer Options
1win Casino's library boasts an impressive selection of over 10,000+ casino games, including beloved classics and new releases. Players can enjoy a variety of slots, table games, and quick games that promise not just entertainment but the thrill of jackpot wins. For enthusiasts of a more immersive experience, live casino games such as poker, blackjack, and roulette are available with real dealers.
Online Casino

:

Slot Machines

Blackjack, Roulette, Poker and other table games

Progressive jackpot options

Live Dealer

:

Real-time live dealer games for an authentic casino feel

Various games and betting limits
The Engaging Gaming Experience
1win is committed to providing an engaging gaming experience for its users, which is reflected in the platform's design and the quality of gaming options available. The 1win gaming experience is crafted to meet the needs of both novice and seasoned players with a user-friendly interface and a secured environment for safe play. Gamers can expect quick access to their favorite games and smooth gameplay:
Entertainment

: A wide array of games ensures there's something for everyone.

Engagement

: Real-time updates, live streaming services, and user-friendly interface keep players involved.

Security

: Measures are in place to protect player information and ensure fair play.
Technology and User Experience
At the forefront of 1win's success in Canada is its technology that offers a seamless and engaging customer experience across various platforms. With a commitment to high-quality user interfaces, the platform's technological robustness stands out in the digital gaming landscape.
Seamless Integration Across Platforms
1win has meticulously crafted their mobile application for Android, iOS, and Windows platforms, delivering consistent functionality across devices. This seamless integration ensures that users enjoy a coherent experience whether they're on their phones, tablets, or desktop computers.
Android and iOS

: Specific optimizations for each operating system guarantee smooth and stable performance.

Windows

: The platform's compatibility extends to desktop users, maintaining the same level of responsive design found in mobile versions.
Design and Navigation Features
1win excels in design and navigation features, providing a user-friendly interface that both novice and seasoned gamers appreciate. Strategic layout and intuitive controls define the 1win experience.
Navigation

: Clarity in menu items and ease of finding desired games or features contribute to an efficient user journey.

Design

: Visually appealing elements combined with a practical layout ensures information is presented clearly, enhancing the

customer experience

.
Each aspect of the platform's user interface has been crafted with the user in mind, ensuring not only an aesthetically pleasing environment but also a functional one that supports engaging interactions.
Bonuses and Promotions
1win stands out in the Canadian market with its robust selection of bonus offers, particularly the prominent welcome bonus that stands to significantly increase a new member's initial deposits.
Welcome Offers and Bonus Specifications
New registrants at 1win can avail themselves of a multi-tiered welcome bonus that boosts their first several account credits:
First Deposit:

Earn a 200% increase on your initial deposit.

Subsequent Deposits:

Enjoy elevated bonuses for your next three deposits, with the opportunity to garner up to a total of 500% in bonus funds.
Detailed information on the distribution of these deposit bonuses and the accompanying terms is essential, such as minimum deposit amounts and the need to input a specific promo code during account registration or depositing https://1win.ca .
Promotional Deals and Recurring Rewards
Beyond the introductory incentives, 1win maintains engagement with ongoing promotions including:
Recurring Bonuses:

These may be tied to particular games or events and aim to reward consistent players.

Loyalty Programs:

1win encourages player loyalty, often providing bonus offers or rewards that increase in value dependent on a user's engagement level.
The schedule and details of such promotions are dynamic, and players are advised to frequently check the 1win platform for the latest offers. It is important to read the terms and conditions that apply to each promotional deal to understand the eligibility criteria and how to properly claim and use the bonuses.
1Win's Betting Features
1Win positions itself as a dynamic platform where Canadian bettors enjoy advanced betting features, focusing on an immersive live betting experience and extensive betting markets. The platform's rich variety of sports events to wager on is complemented by competitive odds, catering specifically to the preferences of Canadian sports enthusiasts.
Live Betting and In-Game Dynamics
1Win offers live betting options that enable punters to engage with sports events as they unfold. This in-play betting feature keeps bettors at the heart of the action, allowing them to make prediction adjustments based on real-time event dynamics. Users can experience the excitement of adjusting wagers on events ranging from global contests to regional favourites.
Real-time updates:

Swift odds adjustments reflecting live event circumstances.

Ease of access:

Seamless transitions for in-play wagering across different sports.
The platform ensures that whether it's ice hockey, lacrosse, or any major sports event, enthusiasts get a hands-on betting experience, keeping pace with every play and performance change as the game progresses.
Odds and Betting Market Depth
At 1Win, the depth of betting markets available is significant, with a host of odds on both popular and niche sports. Bettors can explore a wide array of options:
Market variety:

From moneylines to point spreads, and prop bets.

Sport diversity:

Coverage of many sports events, catering to all levels of betting preferences.
The platform's odds are designed to cater to strategic bettors, offering value and a comprehensive betting canvas on which predictions can be sketched. By doing so, 1Win not only serves the seasoned gambler but also meets the needs of newcomers to the world of sports betting.
Through these facets of live betting dynamics and a deep market of odds, 1Win shapes itself as a leading betting platform in Canada, reflecting a clear understanding of bettor's preferences and the intricacies of the sports events they follow.
Customer Support and Services
1win stands out in Canada not only for its robust gaming platform but also for its commitment to providing exemplary customer support and ensuring a secure gaming environment.
Support Availability and Quality
1win's customer service team in Canada is recognized for its round-the-clock availability, ensuring that users have access to assistance whenever they need it. Support channels include a direct email, live chat, and regional phone lines for a more personalized touch. Quality is paramount as 1win's customer support aims to be responsive and knowledgeable, quickly resolving issues relating to sports betting or casino experiences.
Email

: Dedicated for individual issues, providing tailored solutions.

Live Chat

: For immediate assistance, available 24/7.

Phone

: Regional support offering real-time conversation with the support team.
1win's structure is designed to facilitate a smooth customer experience, resulting in swift and effective problem resolution which bolsters the overall reliability of their platform.
Security and Responsible Gaming
Security of user data and responsible gaming are fundamental elements of 1win's operations. They implement rigorous verification processes to maintain a secure platform, backed by state-of-the-art encryption technologies. 1win's dedication to responsible gaming is reflected in their supportive measures for players, including:
Self-exclusion tools
Personalized gaming limits
1win addresses the importance of providing a safe gaming environment that aligns with Canadian gaming legislation. This affords players peace of mind, knowing their experience is both secure and ethically managed.
Payment and Financial Operations
1win stands out in Canada's online gaming landscape due to their streamlined payment processing and robust financial security measures. Their system caters to a variety of payment options, ensuring users have access to convenient transactions.
Account Management and Registration Process
The registration process at 1win is straightforward. Users are prompted to create an account which involves providing personal details and going through a verification process. This is a standard procedure designed to secure your account and simplify future login efforts. Account verification is an essential step, ensuring that deposits and withdrawals are entirely secure, keeping in line with 1win's commitment to financial security.
Deposits and Withdrawals
When it comes to deposits and withdrawals, 1win offers an array of payment methods. These include traditional bank cards, e-wallets, and cryptocurrency options, all integrated to make transactions seamless. The popular choices in Canada include:
Visa/MasterCard

: widely used for its convenience;

E-wallets

: for quicker transaction times;

Cryptocurrencies

: providing anonymity and low fees.
Deposits are typically instant, allowing players to engage with the platform without delay. Withdrawals, on the other hand, are subject to processing times depending on the chosen method.
Safety and Security of Transactions
1win commits heavily to the safety and security of its financial operations. All transactions are protected through state-of-the-art encryption technologies. The platform ensures that all financial information is handled with the utmost confidentiality, safeguarding users' funds and personal data. 1win's dedication to creating a secure environment for its players aligns with Canada's standards for online financial security, establishing trust with their clientele.
Technological Innovation and Adaptability
1win exemplifies advancement in the online gaming world, through its commitment to offering robust technological innovations and demonstrating adaptability on various platforms. This approach has established 1win as a forerunner in the Canadian digital gaming industry.
Mobile and Desktop Gaming Platforms
1win's versatility shines with its cross-platform accessibility; users can seamlessly shift their gaming experience from desktop to mobile. This adaptability is marked by the presence of dedicated mobile applications for Android and iOS systems, ensuring a personalized gaming experience across devices. Additionally, 1win provides a unified user interface across platforms, which maintains a familiar environment for users whether they are on a Windows-powered desktop or a smartphone.
Android & iOS:

Feature-rich apps designed for performance and user satisfaction.

Windows:

Reliable and secure gaming client for desktop users.
Integrating Social and Gaming Experiences
Integration with social networks stands as a testament to 1win's advanced approach. This integration enables players to connect and share experiences, fostering a vibrant community around the gaming options 1win offers. Furthermore, 1win's platform encourages interaction and competition, transforming the solitary activity of online gambling into a social phenomenon.
Social Integration:

Connects users, allowing for shared gaming experiences.

Community Building:

Encourages interactions, forging a sense of shared identity and fellowship among gamers.
Through these subsections, 1win advances in cementing itself as an innovative leader by mirroring the technological trends and user preferences of Canada's online gaming community.
Frequently Asked Questions
What types of games are available at 1win Casino?
1win Casino offers a diverse range of games, including slots, table games, and live dealer options. They maintain an updated game library sourced from leading game providers, ensuring a dynamic gaming experience for Canadian players.
How can one register on the 1win platform?
To register on the 1win platform, users must complete a sign-up process on the official site. The process is straightforward and typically requires basic personal information and account verification.
What bonuses are offered with a 1win bonus code?
Players using a 1win bonus code can access various promotional offers. 1win routinely provides bonuses for new users and ongoing promotions to engage their existing customer base, enhancing the betting experience.
Can users engage in sports betting with 1win?
Yes, users can partake in sports betting on 1win. The platform offers a wide array of betting options across different sports, making it a comprehensive site for both casino gaming and sports wagering.
Is there a specific strategy for bet prediction on 1win?
While there is no guaranteed strategy for bet prediction on 1win, players might increase their chances of success by researching teams, considering statistical data, and staying informed on the sports they bet on.
How does 1win ensure the security of its users' data?
1win invests in advanced security measures, including SSL encryption, to ensure the safety of personal and financial information for its players, fostering a secure environment for online gaming and betting