5 Best Private Schools in Calgary Alberta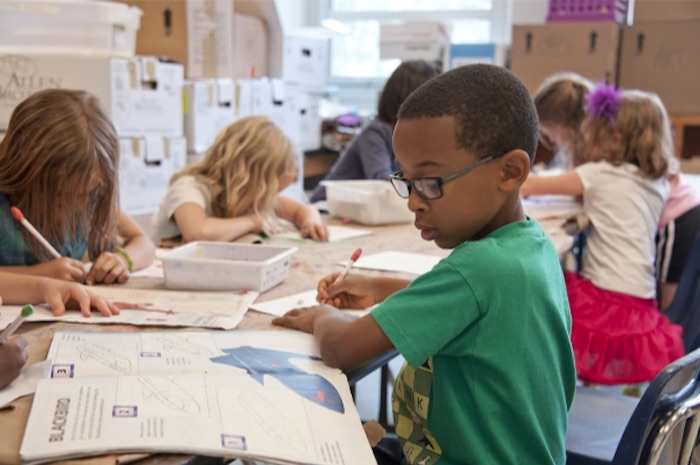 Calgary has a wide range of top private schools. Let us help you narrow down the possibilities with our pick of the 5 top places you can enroll your kids in the area.
Calgary is a wonderful place to raise kids. The city has much to give, including attractions, museums, galleries, and colleges. Calgary has one of the best education systems in the province. Parents choose from various types of schools. They include public, catholic, special needs and international institutions. Self-governed colleges enjoy famous reputations. One of the advantages of a private school is that parents can meet and interview prospective teachers before enrolling their kids. Our Calgary school rankings will explore the best private schools in Calgary and compare them to regular ones to know which is better.
Top 5 Private Schools in Calgary
Enrolling your child in a private school is one of the ways to ensure they get quality teaching and develop their skills and talents. Although it does not cancel other non-private institutions, Alberta allows kids to enjoy the benefits of a small population and focus on teaching. Below is our pick of the best independent academies to enroll your kids:
1. Strathcona – Tweedsmuir School
● Website: https://www.strathconatweedsmuir.com/
● Address: 306 Ave. West & 32 St. West, Okotoks, AB T1S 1A2, Canada
● Contact details: +1 403-938-4431
● Operating hours: Monday – Friday, 7 am – 4 pm
Strathcona – Tweedsmuir School is the oldest private school in the city. The university prep institution was established in 1971 and now has 726 learners in grades K to 12. STS is the only independent school authorized to deliver IB programs in all grades in Alberta. It sits on a 220-acre campus and has a 100% acceptance rate. The learning center has 90 co-curricular activities, 100% community service participation, and 35 sports teams. Strathcona – Tweedsmuir school tuition costs between $20,508 – $26,170, and kids participate in exchange programs.
2. Delta West Academy
● Website: https://deltawestacademy.ca/
● Address: 414 11a St NE, Calgary, AB T2E 4P3, Canada
● Contact details: +1 403-290-0767
● Operating hours: Monday – Friday, 7:30 am – 4:30 pm
Delta West Academy is dedicated to providing an excellent and student-centered learning environment. Established in 1993, it now provides liberal arts programs and after-school care. The community-minded academy has special programs in robotics and coding, sports, media design & communication, and outdoor training. Some programs allow kids to travel worldwide, and Dragon Athletics promotes active sports participation. DWA costs $15,700 – $20,300 per year. Students here are faced with a huge amount of oral and written work. One of the ways to manage a huge workload and maintain efficiency is to pay someone to help write your papers. Busy high schoolers use papersowl.com and get professional help with writing essays and other papers. Besides hiring an expert, they are also able to use paper samples by top-rated writers to draft theirs.
3. North Point School
● Website: https://www.northpoint.school/
● Address: 2445 23 Ave SW, Calgary, AB T2T 0W3, Canada
● Contact details: +1 403-744-5214
● Operating hours: Monday – Friday, 8:30 am – 3:30 pm
North Point School is an environment that fosters strong, independent learners and extends learning outside the classroom. It has two campuses – Richmond campus for boys and Currie campus for girls. As a result, the system is tailored to specific needs and psychological differences between boys and girls. The schools for boys address how to excel academically and grow into young men of empathy and integrity. On the other hand, the girls' schools provide a platform where they take center stage and an opportunity to assume leadership roles. Programs in the school focus on academics, outdoor exploration, athletics, technology, arts, community service, and leadership. Admission is open to students entering Kindergarten to Grade 12, and tuition costs $8,000 – $16,000.
4. Zebra Crossing Academy
● Website: https://zebracrossingacademy.com/
● Address: 1110 Panatella Blvd NW #640, Calgary, AB T3K 0S6, Canada
● Contact details: +1 403-457-0707
● Operating hours: Monday – Friday, 7 am – 6 pm
Zebra Crossing Academy is a unique learning center, as you can guess from the name. Established in 2010, it offers academic daycare, preschool, and afterschool programs. The programs are open to kids aged 12 months to 6 years. Zebra Crossing Academy offerings are based on the models of early childhood education (Montessori, Reggio, Waldorf, and Specialty Enrichment.) The curriculum also includes language, geography, math, and science. The academy balances sports, artistic, hands-on, and team-building activities to support children and help them grow. They also enjoy transportation to and from the institution for an extra fee.
5. Calgary French & International Schools
● Website: https://www.cfis.com/
● Address: 700 77 St SW, Calgary, AB T3H 5R1, Canada
● Contact details: +1 403-240-1500
● Operating hours: Monday – Friday, 8 am – 4 pm
Calgary French & International School wraps our list of the best private academies to develop good study in the city. The institution, based in the best city in Canada for students, is a French language immersion and International Baccalaureate school. There, all subjects are taught in French except Spanish and English. The top-ranking institution sits on a $20 million 120,000 square feet facility. It includes 45 classrooms, two science labs, and dedicated cafeterias. In addition, these are outdoor classrooms, music rooms, and art studios. CFIS offers early childhood, elementary, and secondary education to 800 students from preschool.
It is the number 1 French Immersion school in Alberta and provides over 80 co-curricular activities and over 30 international university destinations.
Best Private Schools Key Features
We have conducted a thorough analysis of the best public schools in Calgary, Alberta. In order to make our findings more complete and comprehensive, we have taken into consideration an array of some fundamental features. They are listed below.
Affordability
Public schools are funded by taxpayer dollars and are more affordable. In contrast, independent academies cost more, and some kids require financial aid to enroll.
Course and class size
Public schools have more enrollments than privately funded ones. The small number of pupils in independent schools means tutors know their strengths and weaknesses and promote proper teacher-student relationships. There is also adequate ventilation, and the environment is not congested. On the other hand, public institutions have more diversity and promote richer interactions and conversations.
Flexible option to write paper and complete assignments
Students in public colleges develop better social skills, whereas their colleagues in independent schools receive better one-on-one attention. Unlike sheltered, privately funded school students, public learners are encouraged to think out of the box to solve problems.
Educational outcomes
Learners in independent institutions often score higher on tests than in public academies. Academically, a larger student body means an increased student-to-faculty ratio. There is also competition for resources. But in privately funded institutions, there is a higher level of discipline, experienced teachers, and a wider academic environment and scope of teaching. Kids also engage in diverse extracurricular activities, and there is no strike action.
Conclusion
Choosing where to educate your child is one of the most vital decisions a parent must make. Public schools are most suitable for special-needs children. The facilities encourage diversity and are affordable. But privately funded institutions offer more tailored academic activities. We recommend you check out Strathcona – Tweedsmuir School for great academic programs and explorative student life.
Book of Shadows slot game review — symbols, features and bonus games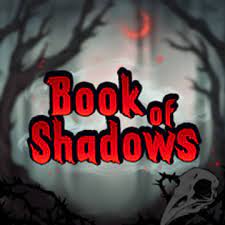 Spin the reels of the Book of Shadows slot game to get into the world of spirits, gods of Egypt and mystical symbols. There you will need to collect the ancient artifacts to get the amusing winnings and reveal the secret of the pharaohs. But begin with the simple registration in Parimatch Canada to get access to the real money play in the Book of Shadows slot, and other advantages including the cash bonuses. For sure you can select the free play and gamble with no risk, but only in the paid mode, you will get the real winnings. The RTP of this Egyptian-themed game is 96.01%.
The Book of Shadows slot online — learn how to win at the Book of Shadows slot in Parimatch
In any mode, gamblers should know how to win at Book of Shadows slot because this WorldMatch game has plenty of unique features. There are 5 reels and 15 paylines, where the paid combinations will collect really often. Gamblers will need 3 or more symbols to get the winnings in this slots Book of Shadows. Here are some of the best-paid symbols:
Pharaoh

scarab

archaeologist

eye of Horus

ankh

A, K, Q, J & 10.
To get the biggest winnings try to collect a combination of five archaeologist symbols. Take into account that the final amount depends not just on the number of symbols, but the bet size as well. That's why it's better to play the Book of Shadows slots with the max bet and get the best winnings.
The Book of Shadows features — Free Spins, multipliers and vertical WILDs
Some of the Book of Shadows slot symbols will activate the additional features. For example, the WILD symbol will work as Joker, helping gamblers to collect more paid combinations. Also, gamblers will see the x2 Multipliers which will increase the winnings up to x8.
In the Book of Shadows slot, the FS bonus game is also available. Gamblers will need to collect three or more pictures of the Book to get 3-15 Free Spins with additional WILDs that will be transformed into the vertical one.
5 Online Careers You Can Start Today From Home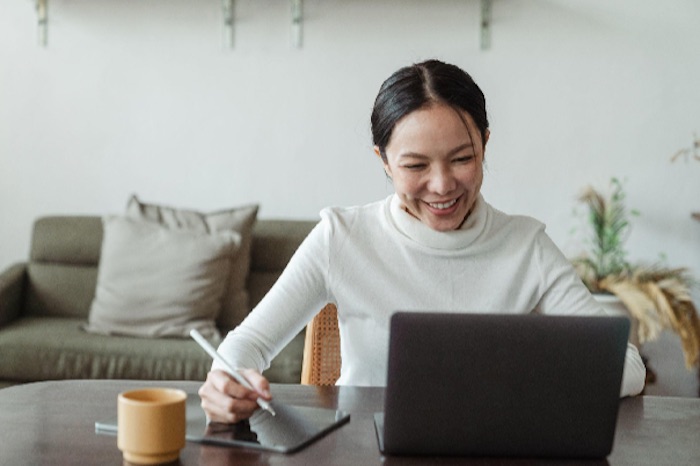 Have you been dreaming of starting a new career but don't know where to start? Check out these five online careers that can be launched today from the comfort of your own home.
Are you looking for an exciting career that you can start from the comfort of your own home? With the advances in technology, there are now more opportunities than ever to work online and make a great living. In this article, we'll explore five online careers that you can begin right away. We have teamed up with the experts from job aggregator Jooble to discuss 5 online careers you can start today from home. To start, you can check remote jobs in Edmonton to better understand the situation on the market. So if you're ready to take control of your future and find success in a digital world. Let's get started!
1. Freelance Writing: Put your writing skills to work by becoming a freelance writer and taking on projects as they come up. You can find gigs on websites like Fiverr and Upwork, or even just by reaching out to potential clients directly!
2. Virtual Assistant: Use your administrative and organizational skills to help businesses manage their day-to-day operations by becoming a virtual assistant. Consider signing up with organizations like Zirtual or Fancy Hands to get started.
3. Web Design: If you have an eye for design and a knack for coding, you can use your talents to create websites for clients as a web designer. Take the initiative to build up a portfolio of your work, and you'll be sure to find clients in no time.
4. Social Media Management: Leverage your social media skills by managing accounts and campaigns for businesses. You can set yourself apart as an expert in this field by pursuing certifications offered by organizations like Hootsuite.
5. Online Tutoring: Put your knowledge to good use by becoming an online tutor and helping students with their coursework. Websites like TutorMe can help connect you with potential clients, or you can even post ads on Craigslist or other bulletin boards.
Advantages and Disadvantages of Working From Home
When it comes to the advantages and disadvantages of working from home, there are many factors to consider. On the plus side, working from home allows for a great deal of flexibility in terms of scheduling and greater control over daily tasks. This can be particularly appealing to individuals who struggle with traditional work environments or have difficulty commuting. Additionally, those who are self-employed may benefit from the tax breaks or deductions available to them. On the other hand, working from home often requires you to be highly organized and disciplined in order to maintain productivity, which can be challenging for some people.
Ultimately, each of these online careers has its own pros and cons that should be weighed when deciding which is the best fit for you. Consider your skills, interests and personality type to find something that works for you and get started today!
The Future of Remote Work
The future of remote work is brighter than ever. In the coming years, more and more people will find themselves working remotely as advances in technology continue to make it easier and more cost-effective for businesses to hire remote staff. As the number of remote workers increases, so too do the number of opportunities available for those looking to strike out on their own and start an online career.
Closing Thoughts
No matter what your interests and skills are, there's sure to be an online career that can help you achieve success. With the right qualifications and a bit of dedication, you can start any one of these five careers today from home.
Whether it's freelance writing, virtual assisting, web design or something else entirely – the possibilities for growth in this digital space are endless! So take the first step toward achieving your goals by exploring some of these options and starting down your own path towards financial independence.