2021 Election Issues: COVID-19

Open Letter to Canadians
September 2, 2021
FOR IMMEDIATE RELEASE
Red Deer – Mountain View, AB
Throughout 2020/21, Canadians have made numerous sacrifices in the name of public health. These sacrifices go far beyond the obvious economic impacts resulting from shuttered businesses and lost jobs. Numerous reports have highlighted skyrocketing opioid deaths, decreasing mental health and significant negative impacts on children. All the direct result of pandemic restrictions.
Initially, Canadians largely supported public health measures in an effort to "flatten the curve" and respect the health of others within their communities. Headed into fall 2021, patience is waning.
Recently, vaccine passport systems have been implemented (or will be), politicians at every level are advocating for mandatory vaccines and there is increased discussion regarding the possibility of further lockdowns and restrictions to curb rising COVID-19 case numbers. Why do the goalposts keep moving?
Suggestions for addressing the underlying issue:
End vaccine passport systems and the pursuit of mandatory vaccines. These measures are wrong and have no place in a free and democratic country such as Canada.
Hold round table discussions with doctors, scientists and other subject matter experts that offer opposing opinions to the fear mongering narrative that has been portrayed for 18+ months.
Protect everyone's right to gainful employment going forward.
Respect the fact that Canadians can believe that a virus exists, while still having questions about the heavy-handed response from the government and not be conspiracy theorists.
Stop denouncing alternative treatments shown to be promising in the treatment of COVID-19.
Stop using the pandemic as a wedge issue to grow the size and scope of government with no consideration of the long-term impacts of inflation, debt and the mental health of Canadians.
COVID-19 is not the only issue impacting Canadians. Consideration for other equally impactful issues needs to be considered. Canadians are capable of our own risk assessments, we're not toddlers.
Sincerely,
Jared Pilon
Candidate for Red Deer – Mountain View, AB
https://www.jaredpilon.com/
Shanghai reaffirms 'zero-COVID'; WHO says not sustainable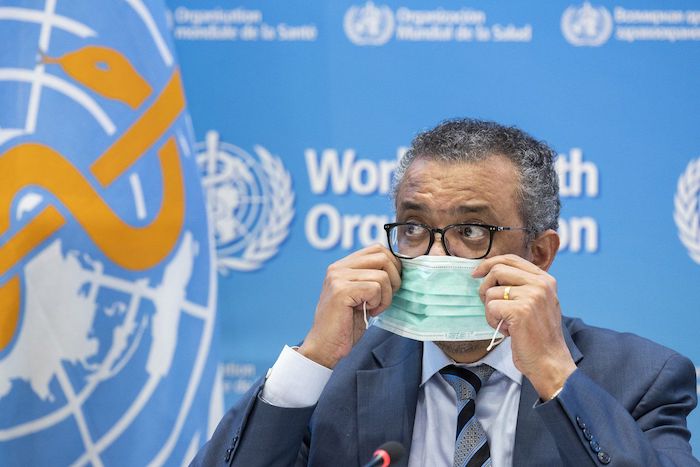 BEIJING (AP) — Shanghai reaffirmed China's strict "zero-COVID" approach to pandemic control Wednesday, a day after the head of the World Health Organization said that was not sustainable and urged China to change strategies.
While China's largest city has seen progress in controlling the COVID-19 outbreak, any relaxation in prevention and control measures could allow it to rebound, deputy director of Shanghai's Center for Disease Control Wu Huanyu told reporters.
"At the same time, now is also the most difficult and critical moment for our city to achieve zero-COVID," Wu said at a daily briefing.
"Should we relax our vigilance, the epidemic may rebound, so it is necessary to persistently implement the prevention and control work without relaxing," he said.
Wu gave no indication he was aware of the comments by WHO Director-General Tedros Adhanom Ghebreyesus, who said he had been holding discussions with Chinese experts on the need to transition to a new approach in light of new knowledge about the virus.
"When we talk about the 'zero-COVID,' we don't think that it's sustainable, considering the behavior of the virus now and what we anticipate in the future," Tedros said at a news briefing Tuesday.
"And especially when we have now a good knowledge, understanding of the virus and when we have good tools to use, transitioning to another strategy will be very important," he said.
Tedros was joined by Mike Ryan, the WHO's emergencies chief, who said all pandemic control actions should "show due respect to individual and human rights."
Countries need to "balance the control measures, the impact on society, the impact on the economy. That is not always an easy calibration to make," Ryan said.
China's ruling Communist Party has strictly controlled all discussion about its controversial approach, which aims to totally stamp out outbreaks, and said it would tolerate no criticism. The entirely state-controlled media did not report on the comments by Tedros and Ryan and references to them on the Chinese internet appeared to have been removed by censors.
The ruthless and often chaotic implementation of zero-COVID has stirred considerable resentment in Shanghai, where some residents have been under lockdown for more than a month. As of Wednesday, more than 2 million people in the city remained confined to their residential compounds, while restrictions had been slightly relaxed for most of the other 23 million.
However, the easing appears to now be on hold, even as the number of new cases falls in the city that is home to China's busiest port, main stock market and thousands of Chinese and foreign firms.
Teams in white protective suits have begun entering the homes of infected people to spray disinfectant, prompting worries about damage to property. Residents have in some cases been ordered to leave their keys with a community volunteer when they are taken to quarantine so disinfectant workers can get in, a new requirement that has no apparent legal basis.
People in some areas have been ordered to stay home again after having been let out for limited shopping in recent weeks. On Tuesday, service was suspended on the last two subway lines that were still operating.
Complaints have centered on shortages of food and other daily necessities and the forced removal of thousands of people to quarantine centers after having tested positive or having been in contact with an infected person, standard procedure in China's zero-COVID approach.
Along with the human cost, the adherence to "zero-COVID" as many other countries loosen restrictions and try to live with the virus is exacting a growing economic toll.
However, the party under leader Xi Jinping shows no sign of backing off amid efforts to ensure stability and shore up its authority ahead of a major party congress this fall.
Chinese experts such as Wu have been careful to toe the party line, saying the strategy has been effective in limiting the official death toll to slightly over 5,000 over the course of the entire pandemic, according to the government's National Health Commission, and that any let-up risks sparking a major new surge.
Ryan gave China's death toll as just over 15,000 and the Johns Hopkins University of Medicine Coronavirus Resource center offers a figure of 14,538.
The daily number of new cases in Shanghai reported on Wednesday had fallen to less than 1,500, down from a peak of 26,000 in mid-April. Seven more COVID-19-related deaths were reported, raising the toll from the outbreak to 560.
While China says more than 88% of its population is fully vaccinated, the rate is considerably lower among the vulnerable elderly. Questions have also been raised about the efficacy of Chinese-produced vaccines compared to those from Europe and the United States.
In the capital Beijing, residents have been ordered to undergo mass testing in a bid to prevent a major outbreak like that in Shanghai. The city, which reported 37 new cases on Wednesday, has locked down individual buildings and residential compounds, shut about 60 subway stations and banned dining at restaurants, allowing only takeout and delivery.
Crown seeks direct indictment for 1 of 4 accused in Coutts, Alta., border blockade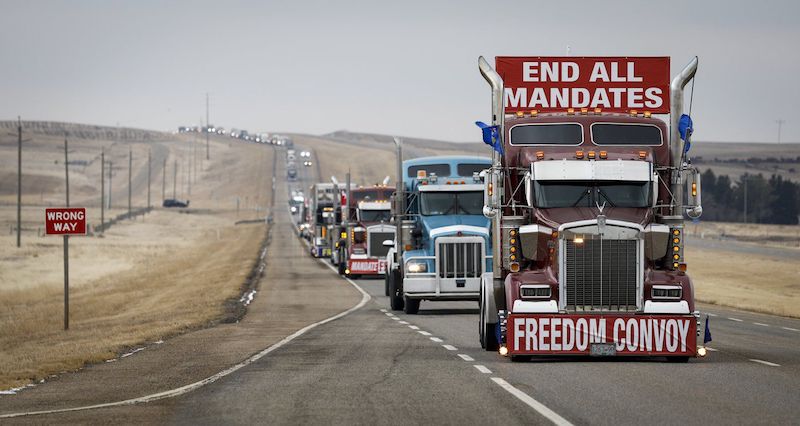 By Bill Graveland in Lethbridge
The Crown is attempting to streamline the cases of four men charged with conspiracy to commit murder at a border blockade protest in southern Alberta.
Prosecutor Steven Johnston told court in Lethbridge, Alta., on Monday that the Crown is preparing a direct indictment for Christopher Lysak, 48, who has already waived his right to a preliminary hearing so his trial can go ahead.
He requested a trial by judge and jury.
An accused is normally entitled to a preliminary hearing, but the Crown can override that by filing a direct indictment, which has to be approved by the attorney general.
"The Crown has prepared a direct indictment in this matter and it also joins three other gentlemen with the same person," Johnston told Court of Queen's Bench Justice Dallas Miller.
The Crown has already indicated it intends to try the four together.
Lysak, who is also charged with uttering threats, possession of a weapon and mischief to property over $5000, was denied bail March 2.
Chris Carbert, Anthony Olienick and Jerry Morin remain in custody as they wait for bail hearings. Johnston didn't confirm whether direct indictments will be sought for them.
Lysak's lawyer, Jim Lutz, expressed disappointment that a trial date has yet to be scheduled.
"My client's been in custody since March 2. We hoped to have it set today," said Lutz.
The judge asked for assurances that the Crown will be ready to set a date on June 13.
"Hopefully … we will be able to set dates, but obviously I can't speak to people who are not here," Johnston said.
He also rejected the possibility of revisiting Lysak's possible release on bail before his trial.
The protest against COVID-19 vaccine mandates and other pandemic restrictions began at the U.S. border crossing near Coutts, Alta., in late January and lasted for almost three weeks.
Fourteen people were charged after RCMP found a cache of long guns, handguns, body armour, large amounts of ammunition and high-capacity magazines in three trailers.
Police allege a group at the protest was willing to use force if the blockade was disrupted and described the threat as "very serious."
This report by The Canadian Press was first published May 9, 2022.